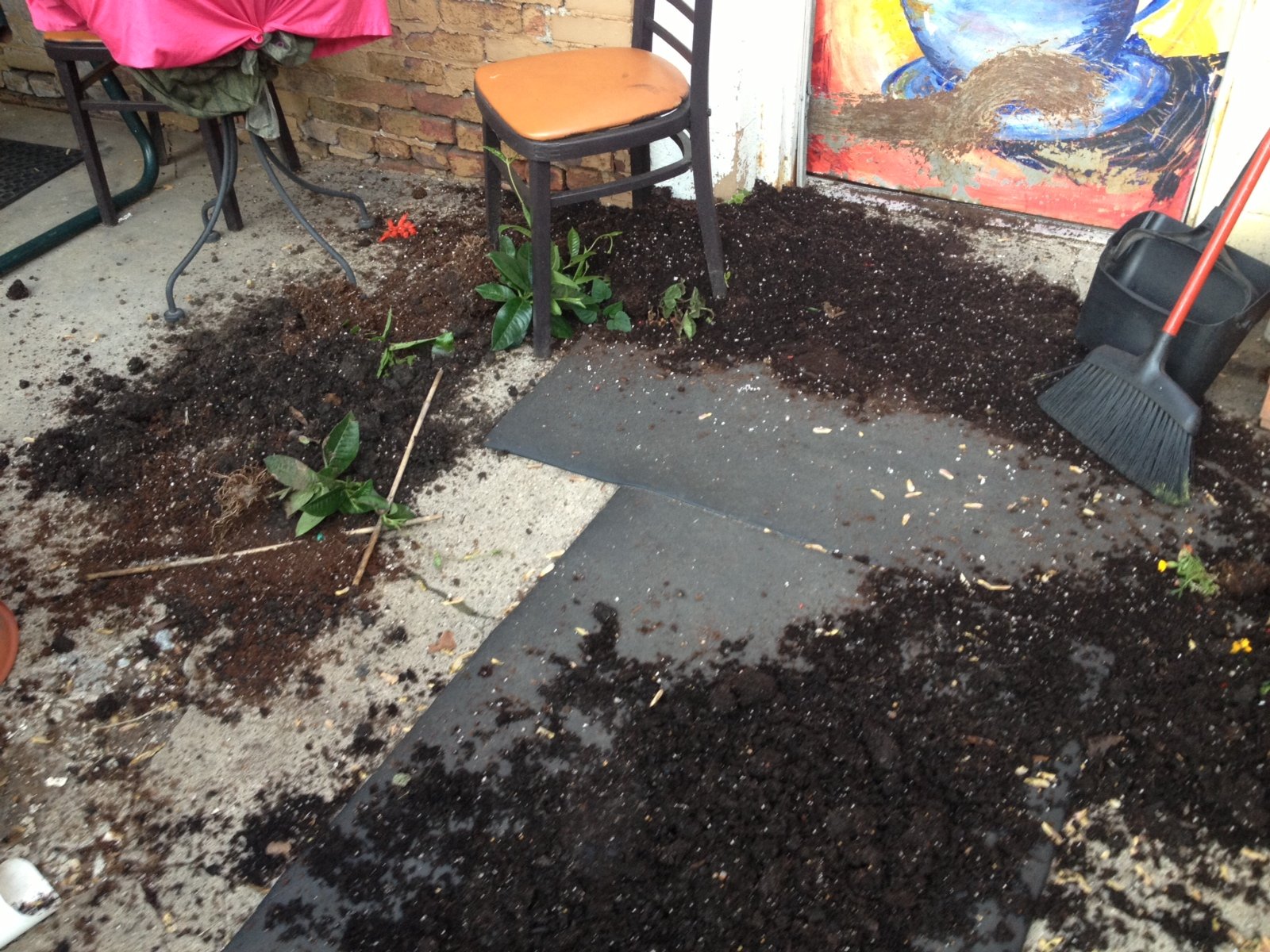 MATTOON - For the second time, Mindy Eveland, owner of the Mattoon coffee shop, Common Grounds, says she was hit by vandals.
Early Monday morning, Eveland found one of her shop entryways covered with dirt and soil.
Vandals, she says, had dumped and spread her flower pots everywhere, making it impossible for customers to open the door.
Eveland says a similar incident occurred several years back, though no one was caught.
As for this case, she doesn't know why someone would have targeted her.
On Monday, customers were upset and shocked by the news.