Local Connections to Devastated Town
Posted: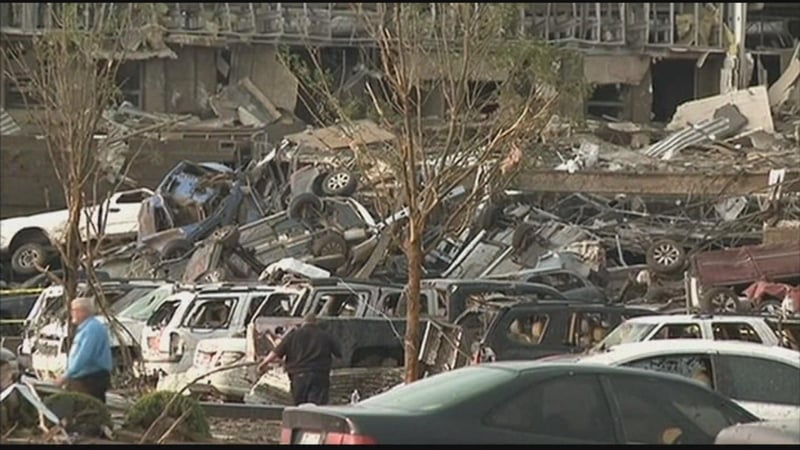 DECATUR-When the tornado ripped through Oklahoma, it ripped though the hearts of people here.
The destruction is hard to look at. Places that shaped Katie Bulava's girlhood memories are no longer there.
Facebook keeps her connected to her family, who still lives in Moore. It wasn't until late last night that she learned they're all safe and sound.
Bulava remembers when in 1999 an F6 tornado struck the town. She says it's painful to see the small community go through this pain and loss again.
"It's heartbreaking," Bulava says. "It really is. My husband, who has only been there a few times was looking through pictures and saying, well I can't recognize anything and I looked over his shoulder and said, well I can't recognize anything either. The pictures of the devastation are so detailed, it just shows where things should be. But even familiar street corners to me don't look familiar right now."
Bulava says she's seen the town rebound before, but she worries about businesses rebuilding after this.
If you'd like to help out the easiest way to give to the red cross, text "Redcross" to 90999. Carl Baker with the Mid-Illinois Chapter of the Red Cross anticipates the local chapter will be sending several volunteers once the search, rescue and recovery is complete.

The Salvation Army's disaster response units plan to serve three meals a day in the areas hardest hit by the tornado. You can donate online or by texting "STORM" to 80888.