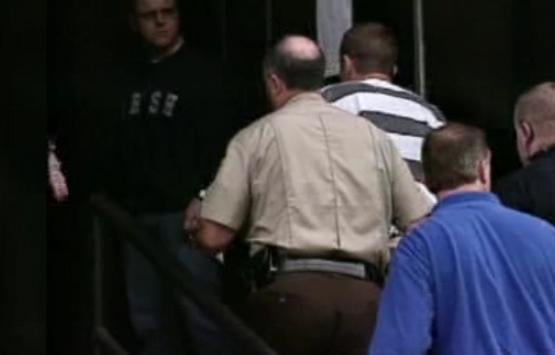 PEORIA -- The prosecution rested its case Friday at the Christopher Harris murder trial in Peoria and Harris took his turn testifying shortly afterwards.
On the stand, Harris described his relationship with the Gee family as "being like family."
Harris is charged with killing Rick and Ruth Gee and three of their children in their Beason home in 2009.
On the stand, Harris wiped away tears as he painted a horrifying picture of the murder scene to jurors. During testimony Friday, Harris said it was one of the children who slaughtered the family.

Harris testified he went to their Beason home at 1 a.m. to buy marijuana. He claimed he came across family members dead or dying, and found blood splattered "everywhere."

Harris said 14-year-old Dillen Constant lunged at him and the boy killed the family. Harris said he killed Constant in self-defense.