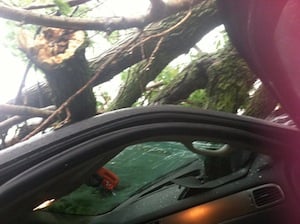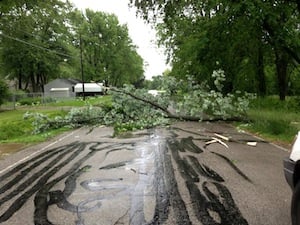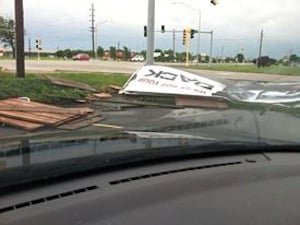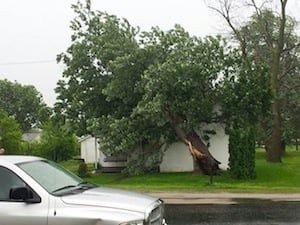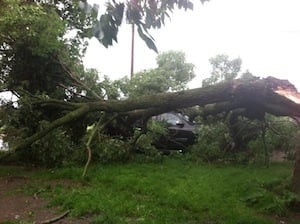 DECATUR - From Decatur to Rochester, the stories were similar; severe weather struck fast and furiously, leaving behind a path of damage and thousands without power.
In Macon County, there were numerous reports of trees and power lines down.
Casey's on Mound Road had its fence blown over into a car.
On Taylor Road just off of Mound, traffic had to be re-routed because a tree fell onto the road.
In Blue Mound, a tree fell on to a house.

Lincoln Place Mobile Home Park in Springfield was the hardest hit by Monday's storm.
"There's about 200 homes in this park and they think about 100 suffered some type of damage," Sheriff Neil Williamson told WAND News. "Probably a half a dozen of them had severe damage like trees on the roof, that type of thing."
Residents had to be evacuated for their own safety. Those displaced were encouraged to stay with relatives, or seek shelter at Riverton High School.
The American Red Cross also assisted.