North Side of Decatur Hit Hard by Storm
Posted: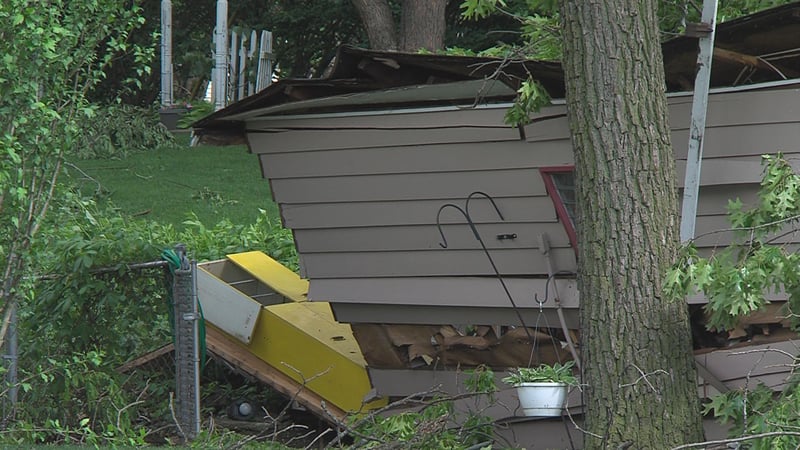 DECATUR-In this neighborhood by Ash Avenue and MacArthur Road, damage from the storm is common. Now people are assessing the damage after mother nature has done her own pruning.
High winds toppled trees on Decatur north side, sending aluminum flying through fences, causing damage creating fear.
Tranae Horges was at home when a large oak came falling down.
"I was sitting in a window and the branch fell and then I looked up and the whole garage fell and I jumped up and I yelled," Horges says.
The tree crushed their garage and their Dodge Charger is nearly hidden under thick branches.
Fixing all of this will cost thousands helping companies like Clean Sweep Tree Service.
"It's good for us, but at the same time, you have a heart for the people who have struggled with the storm," says owner Jeff Helm.
But looking at the damage, Horges is happy her family is safe.
"I'm just glad we all made it out safely and nobody was injured."
When speaking with Jeff from Clean Sweep. he says it's a good idea to do preventative maintenance around your home before there's a storm. Because getting trees trimmed ahead of time could save you money if disaster strikes.