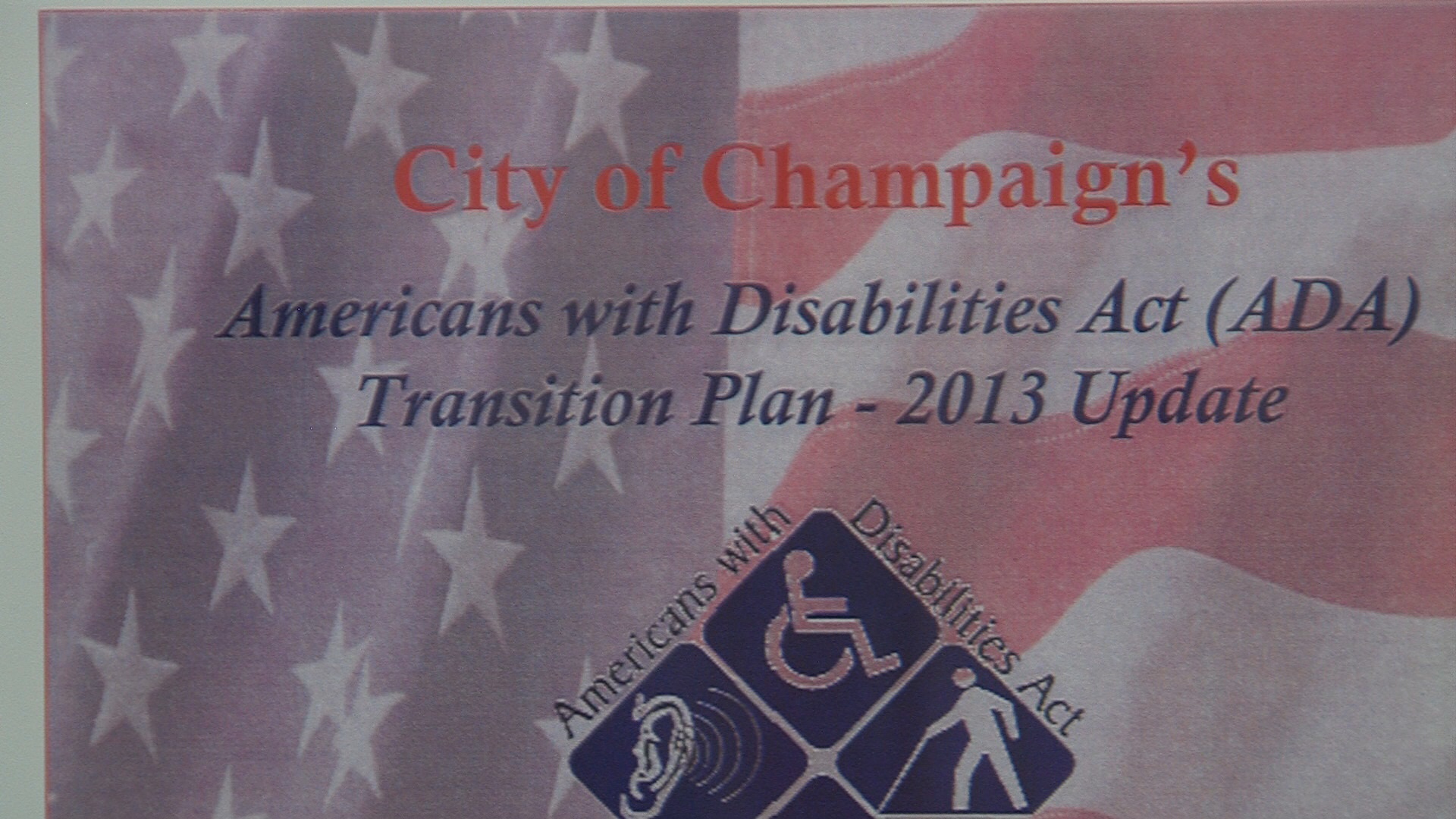 CHAMPAIGN - Like many cities, Champaign is working to make sure it's meeting standards set as part of the Americans with Disabilities Act.
On Wednesday, May 29 they held a public open house to discuss plans to access buildings and public rights-of-way.
Leaders hope to make the city as handicap accessible as possible.
Right now the project is in an early phase, with those in charge still figuring out costs and a timeline. Champaign Civil Engineer III Chris Sokolowski says a proposal will likely go before city council at the end of the summer.