3/27/2013
Anatomy Check:
Mr. Peanut is still a Mister! My boy is doing great in there from the anatomy ultrasound I had on Friday. He has all his arms, legs, fingers, toes. 4 heart chambers, kidney's are working properly, etc. I was so relieved and happy. It so nice to know he's growing and thriving in there.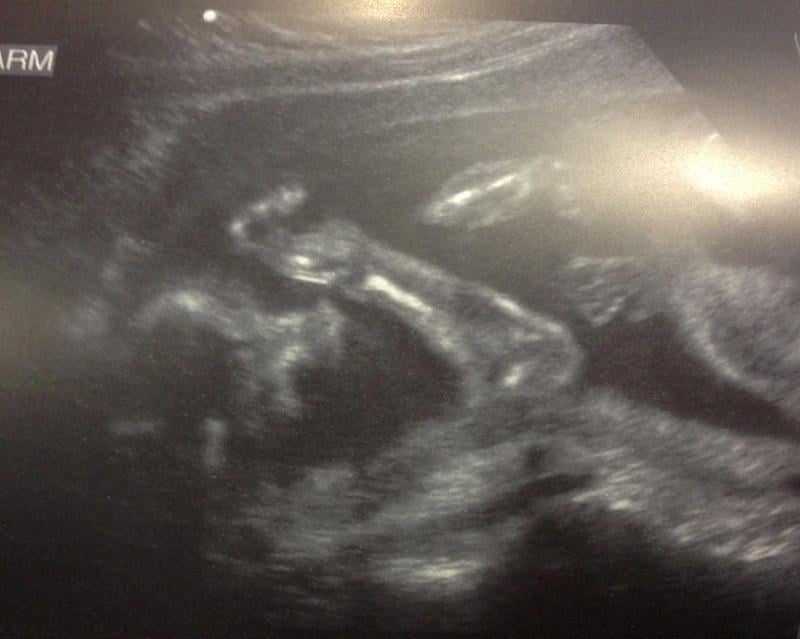 Mr. Peanut's arm
Claudia Quigg, the Executive Director of BabyTALK in Decatur has a new book out about families. She said this in her book and reiterated it on our 4 pm show recently. I'm paraphrasing here: Every woman has two babies living inside her head when she is pregnant. The perfect baby and then the baby, where something is wrong.
That is so true.
So. True.
I have this vision of my perfectly healthy baby boy snuggling in my arms. Then there's every night when I pray nothing is wrong with him That he is healthy and happy and lives a long healthy life. I list all of the things I can think of that he could have and I ask God not to let him have any of them.
One of the scariest things about having a second child, so far, is knowing I have one healthy baby and thinking of how badly I want my second baby to be healthy too. I actually considered first and second trimester screenings this time around. It's something I didn't even consider with Ella. But in the end I opted not to do it. I don't want to be scared this whole pregnancy. I want to enjoy it and Friday's ultrasound eased my biggest fears. I know he's doing well in there!
See, I know sometimes you can do all the testing offered, and still lose a baby. My best friend lost her first born son to a genetic disorder no one knew her and her husband carry. William died at 6 days old from a Urea Cycle Disorder. It's the hardest funeral I've had to go to. And it took from me and my friends any naive la-la-land of having never losing a baby. It can happen and it's devastating. If you'd like more information about the genetic disorder go to
www.nucdf.org
On a much lighter note: my guy was moving all around in there and my husband said "Is it just me or is he more active than Ella was?" I said yes, it seems like it. The ultrasound technician said "Yes, it's a boy!" I think she was trying to tell me something. A boy, it's going to be very different!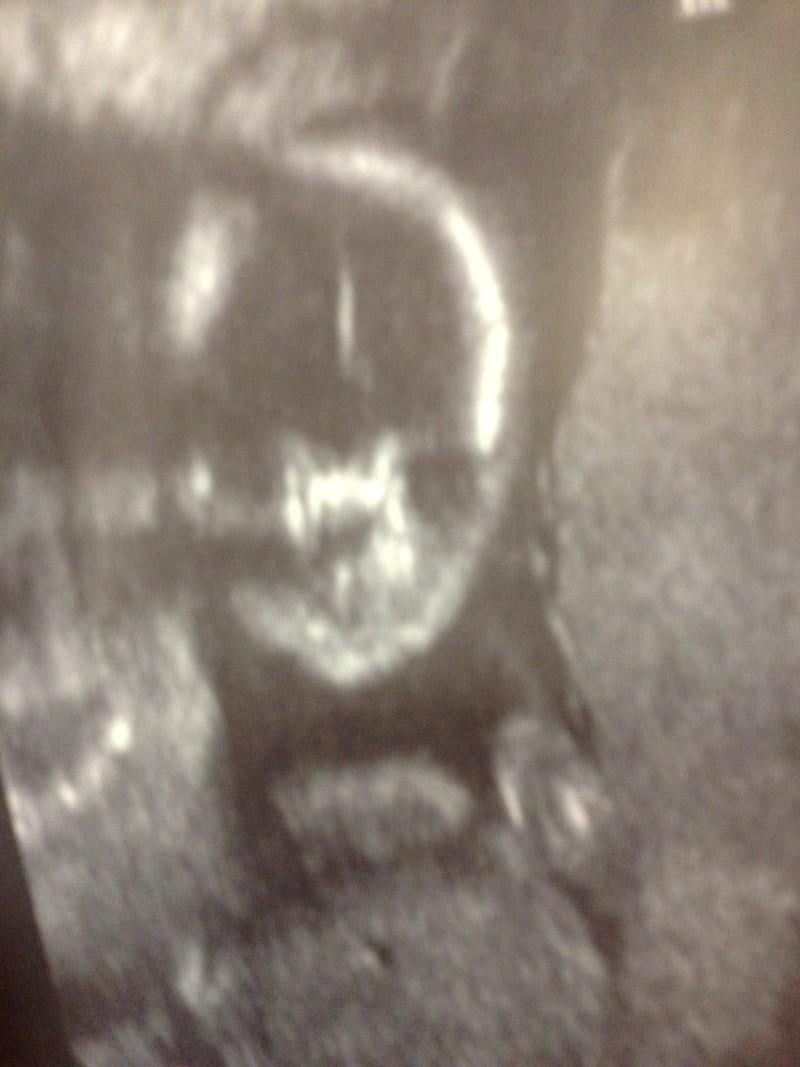 Mr. Peanut at 21 weeks.
---
3/18/2013
Cravings
Berries, Berries, and more Berries. At least it's not Snickers ice cream, although it's not like I don't eat ice cream! Blueberries, raspberries and blackberries. All three. Mixed. I could munch on them all day. This is not a cheap craving, these berries are NOT in season. If I buy a pint of each the cheapest I can get them is for $8. I could have more expensive cravings I know, but I'm trying limit myself so I'm not spending $8 every two days. Plus, who wants to go the grocery store that much? Then I think 2 more bucks and I have a pack of diapers. I should be stocking up on those expensive little things.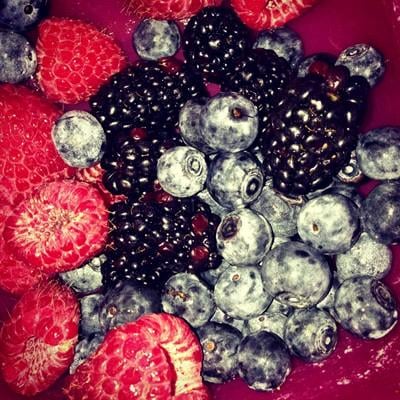 Which reminds me---- if you see diaper coupons and don't use them... feel free to mail diaper coupons to the station, care of me! Ha Ha Ha.
Here's me at 20 weeks.
I'm now half way through this pregnancy already. Next week it's an ultrasound to see how Mr. Peanut is doing. It's unbelievable. Time to start thinking about bedding, the room, different furniture for Ella's room, where will guests sleep.... the list goes on. But for some reason, I'm thinking about berries!
P.S.--- I will linking a board to WAND's Pinterest Page soon so you can see they types of bedding and things I'm interested in for Baby Boy's room.
---
3/5/2013
Skeletor Baby
Skeletor Baby--it's what me and my friends call the "face" shot of baby in the womb, as seen on ultrasound. This is a picture of my very cute baby at 16 weeks 4 days. But he does look like a skeletor baby. The ultrasound tech said it's because at that stage of development they don't have any fat on them yet. That is why originally when asked to announce my pregnancy on air, I showed the 12 week ultrasound picture, which is a side view. At least the side view makes them look like they have fat on them. I have a skeletor baby picture of Ella too. Her chin is a little more pointy than this baby boy, so I'm thinking his face shape will be more like his daddy's and less like mine.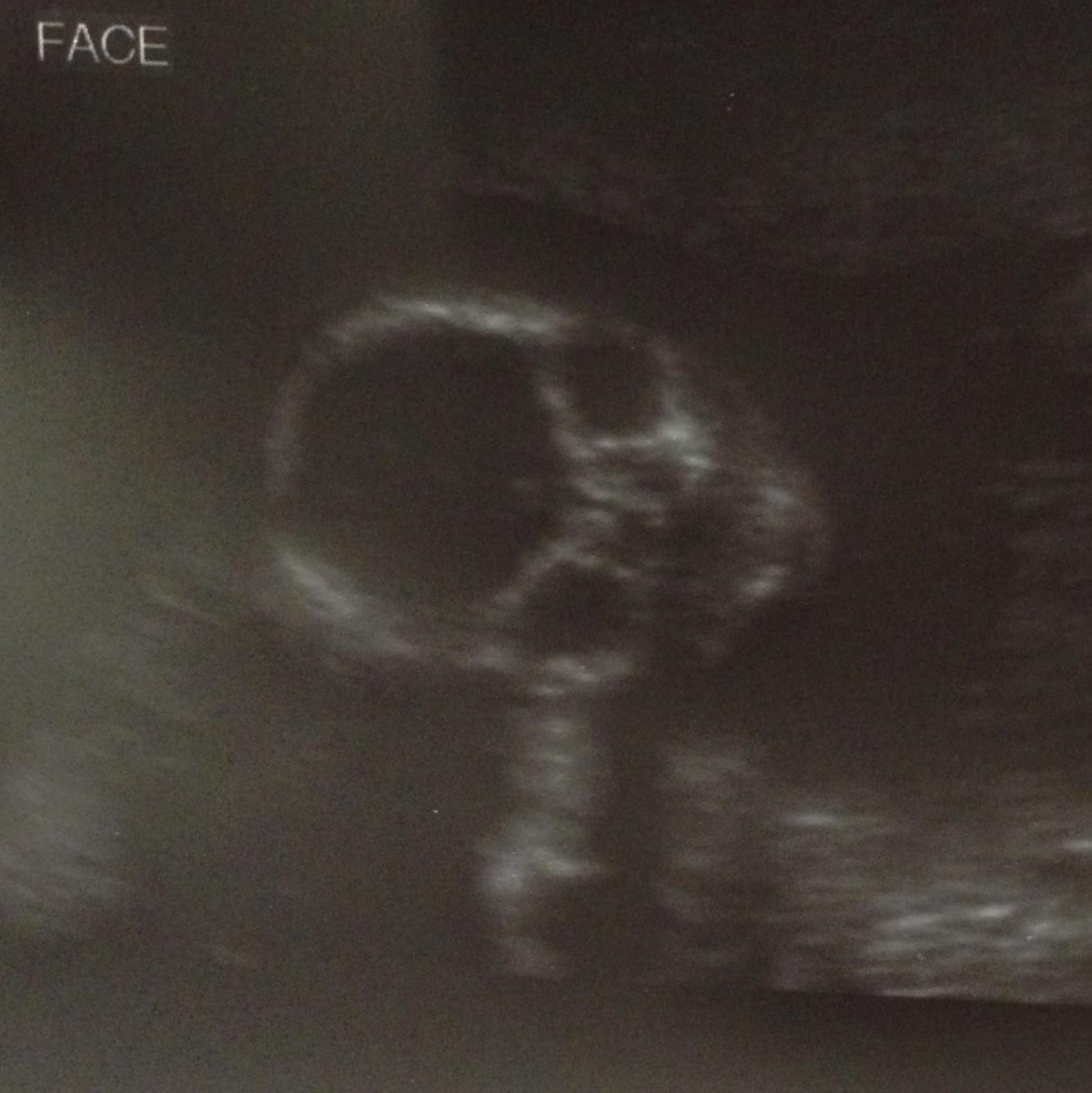 Skeletor Baby
During this time of waiting, wondering, praying, planning and worrying, I also take the time to day dream what he will look like. Will he have my eyes like Ella? Will he have dark hair or end up with the recessive gene and have light hair? Will he have darker skin like my husband or lighter skin like me? I had an actual dream when I was pregnant with Ella. In my dream it was a girl and she was pale with bright red perfect little rosebud lips. This is not at all what Ella looked like after she was born. So I know my day dreaming is just for fun. I can wait to meet him because I want a healthy baby, but at the same time, I can't help but wonder what this little one will look like.
*On a side note, my husband and his sister look more like neighbors that siblings. She is blond, blue eyes, pale. He is darker skinned, dark hair and dark eyes. You never know what genes will mix to make your perfect baby.
---
3/4/2013
I'm a germ magnet!!
This is what the website www.whattoexpect.com says about getting sick while pregnant. "The truth is, pregnant women can get sick with the best of them — and even better than the best of them, since the normal immune-system suppression of pregnancy makes expectant moms easier targets for germs of every variety. What's more, being sick for two can make you at least twice as uncomfortable — especially since so many of the over-the-counter remedies you're used to reaching for need to stay behind medicine cabinet doors for a while."
It happened…something I'd been trying so hard to avoid. I got sick. There were so many sicknesses at WAND during December I did my very best not to get sick. I washed, I sprayed Lysol, I used hand sanitizer till my hands were raw, I wiped down the anchor desk, the microphone and on and on. After multiple stories of the flu virus running rampant in Central Illinois—both stomach and influenza—it struck me.
I woke up on the first day of my second trimester with the chills about 4:30 am. After warming up I realized my head hurt and I didn't feel well so I ran downstairs and took pretty much the only thing you can take while you are pregnant, Tylenol. Then I thought, that was stupid, I should take my temperature. I ran back upstairs to take my temperature. 99.8. Great. I'd already read and heard fevers are BAD during pregnancy, they can affect the fetus. Yes, I tend to worry, a lot. So I started to freak out and woke up my hubby. I got out the books and the papers from my doctor's office. At that point I was just counting down the minutes until I could call the office. I knew it wasn't a true emergency to wake up the Doctor.
After calling and waiting for a call back, the nurse said it wasn't really a fever until 100.4. That was the good news, but why did I feel so weak and all around bad? I had a flu shot in October. I guess it was a mild version. I wouldn't wish the full version, which I know many of you had, on my worst enemy. I really couldn't get out of bed or off the couch. Maybe the difference is, when you're pregnant you can't take ANYTHING. If I wasn't carrying this bundle of joy, I would have made my husband go to the store grab anything with the word flu on it. Then I would have taken it all at once and felt better laying there nearly comatose until it passed. But nope. I had to suffer through.
And if that wasn't bad enough—late the next night, I woke with the worst stomach ache. By the morning it had turned into a stomach flu/issue, not really sure what to call it. I won't get into the appetizing details, but later that afternoon I put in call to the Doctors office. The Doctor called me back and you guessed it—I couldn't take anything. I had to ride it out. No Pepto, no Tagament, just ride it out. He also said it was his third call that afternoon with similar symptoms. Powerade and Saltines were all I could take and in small doses. It took a Friday and a Monday off work and I was finally back to feeling like I could join the land of the living.
Then a week or so later I had a mild head cold. Everything I got was the mild version, thank God! But I just feel like every germ passing by I'm catching this time. Maybe it's the 4 year old in daycare bringing everything home?
From here on out---here's to a great Second Trimester! And me and this little guy feeling much better.
---
2/25/2013

Not my first time at the rodeo
This ain't my first time at the rodeo, but it sure is different. Everyone always says no two pregnancies are alike. It's not that I didn't believe these people, I figured a woman's pregnancies were similar. I know each baby is an individual with its own set of characteristics. They may be different sexes, but in general I figured you carry babies how you carry babies. I am now a believer and am one of the women who will say each pregnancy is different.
I just hope the labors are similar!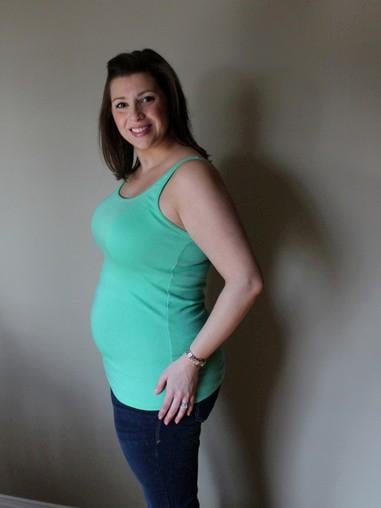 16 weeks and three days along
I have been nauseous. I have actually thrown up, just once though, thank God. I have been exhausted—even that's different because I'm running around and playing with a 4 year old. It's all different.
With Ella I had the easiest pregnancy. Yes, I was tired, but never had morning sickness, This time is was at night, by the way. I hope I did a good job concealing the fact that I wanted to barf during WAND News at Six and was all but falling asleep during WAND News at Ten. With Ella I walked a mile and a half daily. Too tired in the first trimester to do that this time around, but I'm hoping to get there soon. I gained more weight the first trimester this time. (add sarcasm: I know you're thinking: Really? I didn't notice at all!! ) One way for me to keep from being nauseous or getting sick was to keep something in my stomach at all times. I did choose good healthy food, but it doesn't really matter when all you're doing is eating, laying down or sleeping.
But all of that really doesn't matter as long as this baby is healthy and happy. We are so excited to be parents again! Ella is over the moon to be a big sister and we are beyond blessed to add this newest family member.
So here's to a great Second Trimester! Except literally what happened the first day of my second trimester. That's coming up next....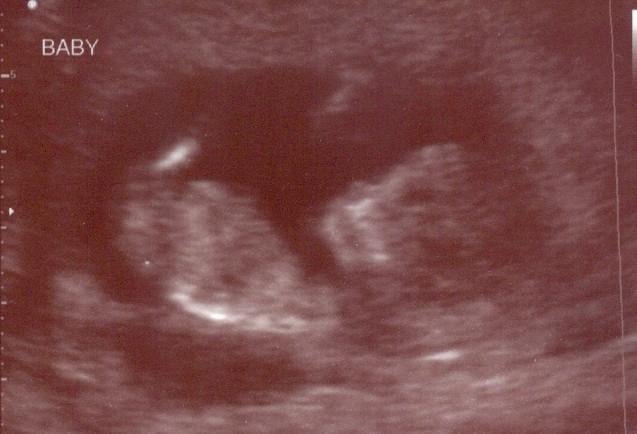 ---