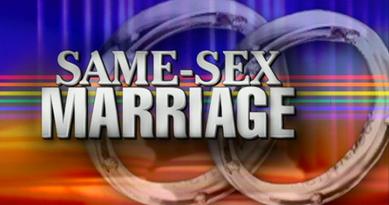 A WAND News review of legislation finds the concept of same sex marriage in Illinois may get another vote this summer.
In the closing hours of the Spring Session of the Illinois General Assembly it appeared marriage equality/same sex marriage was a dead issue. Although approved by the Senate in February the House failed to act by the May 31st deadline for most bills.
A review of the legislation, Senate Bill 10 (SB 10), shows in the final hours Friday the bill was granted a new deadline of August 31st.
If the General Assembly returns this summer to complete pension reform SB 10 can be called by the House for a final vote. Governor Quinn has indicated in the past that he would sign the bill into law if it comes to his desk. -Doug Wolfe reporting from the Illinois State Capitol.