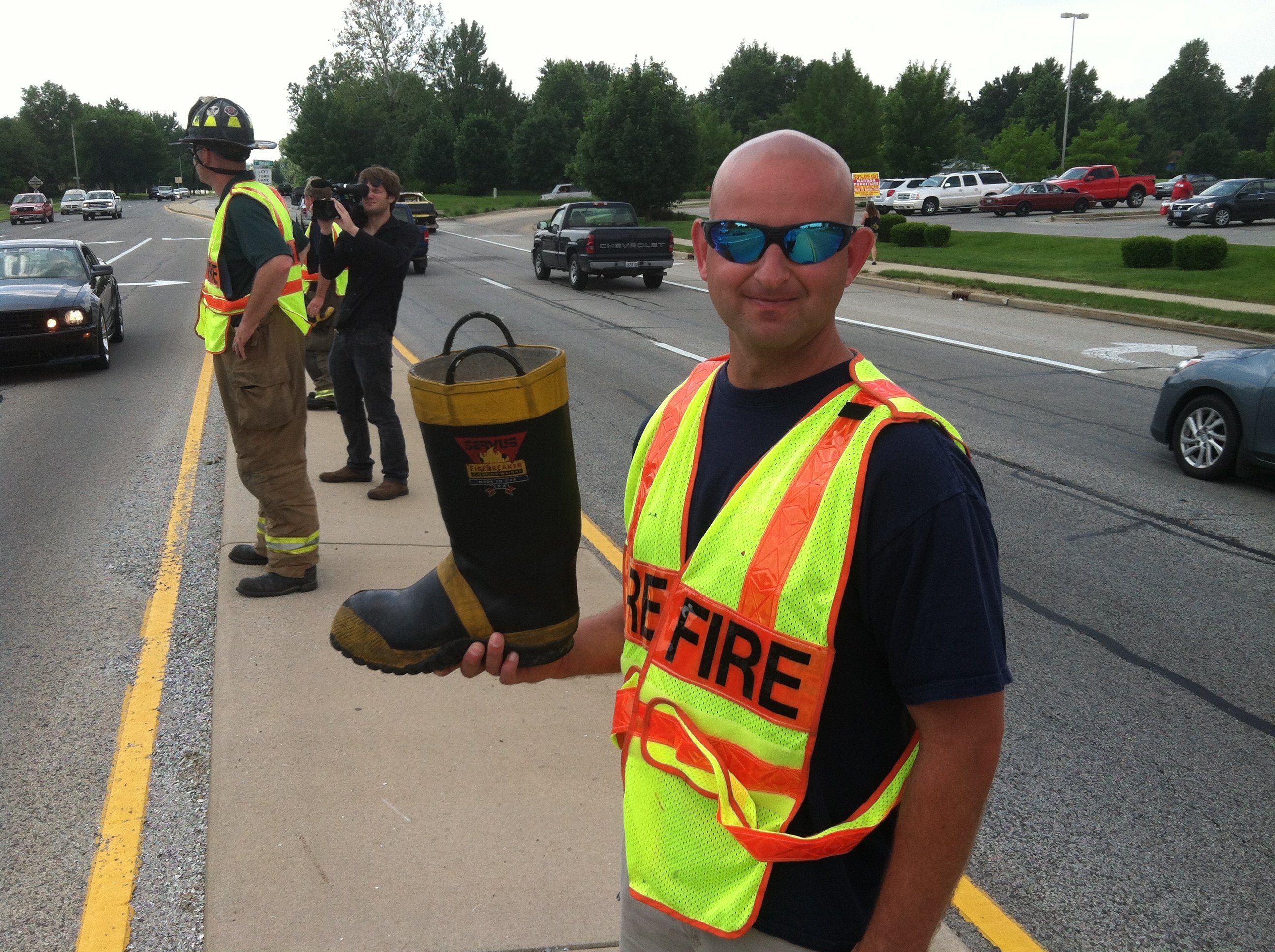 Decatur - Decatur firefighters local 505 had their boots off today raising money for the Muscular Dystrophy Association.
Collecting money from passing cars they raised over $4,000 at the intersection of Mound Road & Route 51 in Decatur. That is about $1,000 higher than 2012.
The money is used to help people with disabilities and send kids to summer camp.