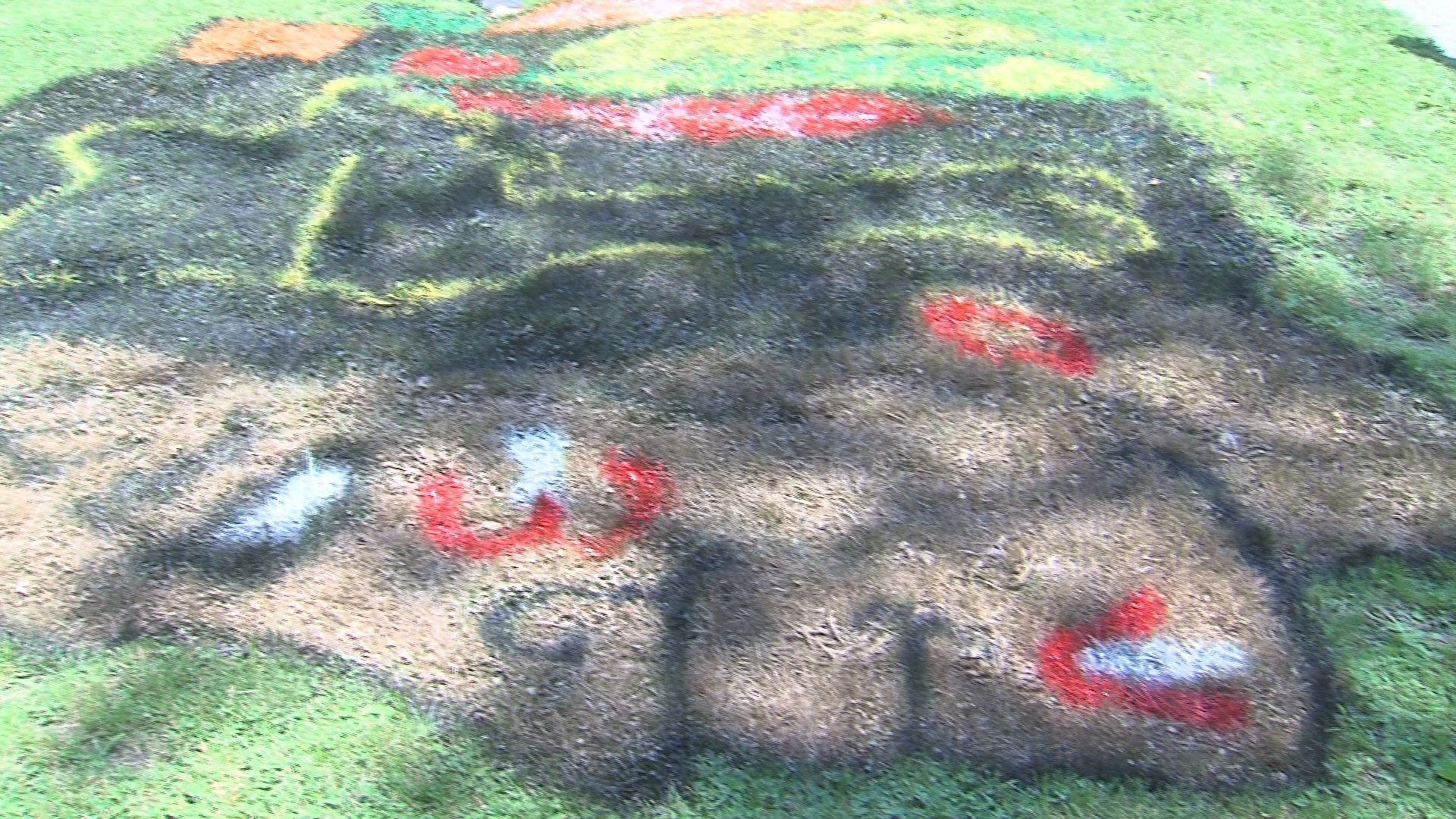 CHAMPAIGN - Calling himself the "biggest" Blackhawks fan "by heart," Taylor Battle is working to prove it.
In honor of the Stanley Cup game, Battle painted the team's logo across his entire front lawn on W. Beardsley Avenue.
Battle says the painting took two hours and lots of spray paint. It wasn't the first lawn painting he's done, but was certainly the "toughest" and "funnest."
Battle says he's been a Blackhawks fan since 2008 and believes the team will win the Stanley Cup. He then intends to paint a trophy in his front yard.
However, even if the team doesn't win the championship, or defeat the Boston Bruins, Battle says he'll still love the 'hawks.