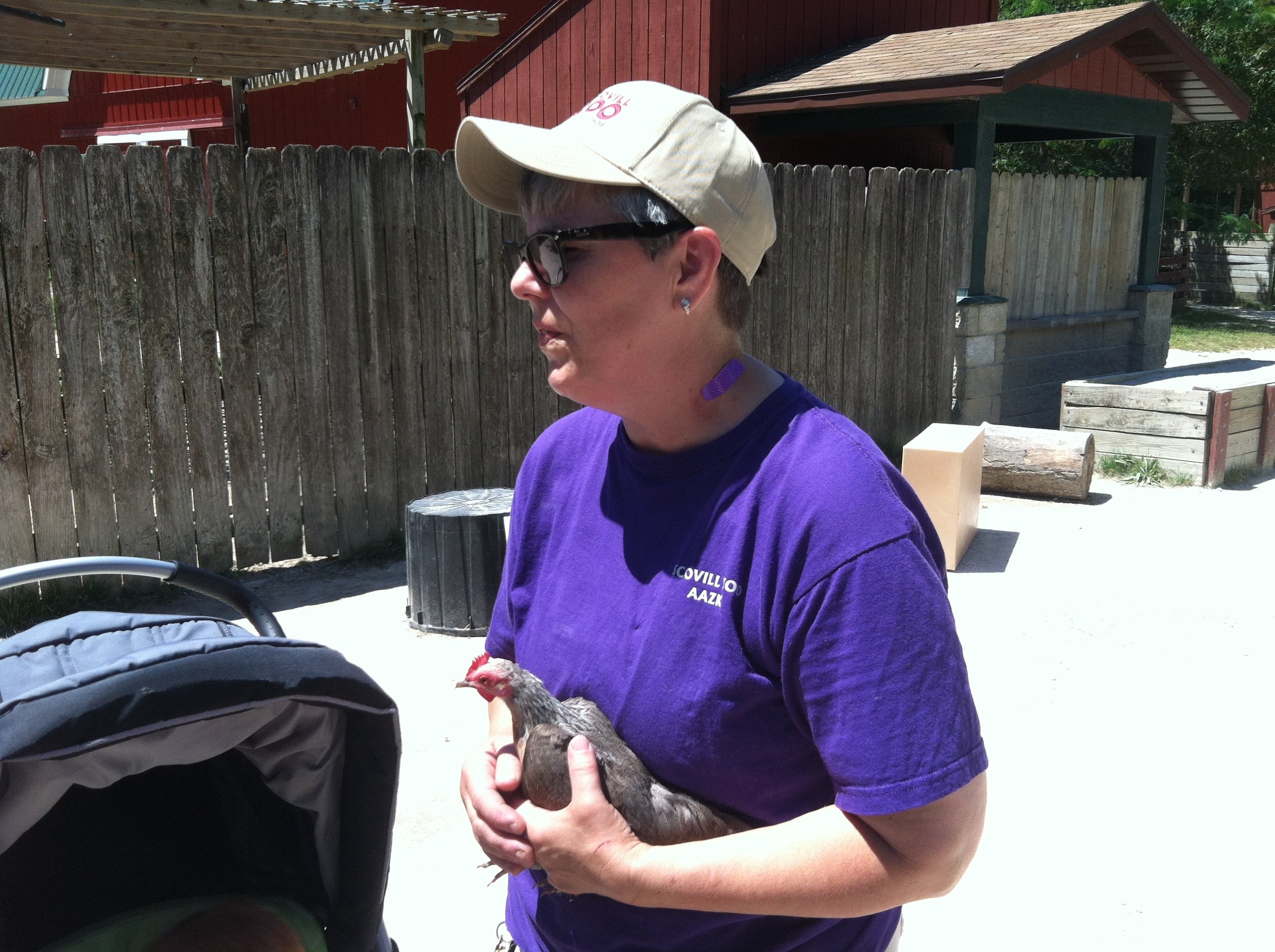 Decatur - When Melisa & Kannen Kauzlarich take their 2 year old son Mason out for an afternoon of fun they have trouble finding things he can participate in. Mason is limited in what he can do because of a visual impairment.
Now Melisa is praising the Scovill Zoo in Decatur thanks to the work of zookeeper Diane Pyle. "I wanted to acknowledge that there are good people like Diane out here that do actually care," Melisa told WAND News.
Since Mason can not see Diane brought individual animals directly to Mason's stroller. A bunny, chicken, a tortoise. One by one. Mason could now experience the zoo by touching each animal, "seeing" them through touch and feel.
"That's what we're here to do is make sure everybody comes away with a good experience," Pyle said.
"Diane made it an amazing experience for him to participate by bringing out numerous animals for him to be able to touch and feel since he is unable to see the animals like a normal child," Melisa stated.
(Pictured is zookeeper Diane Pyle)