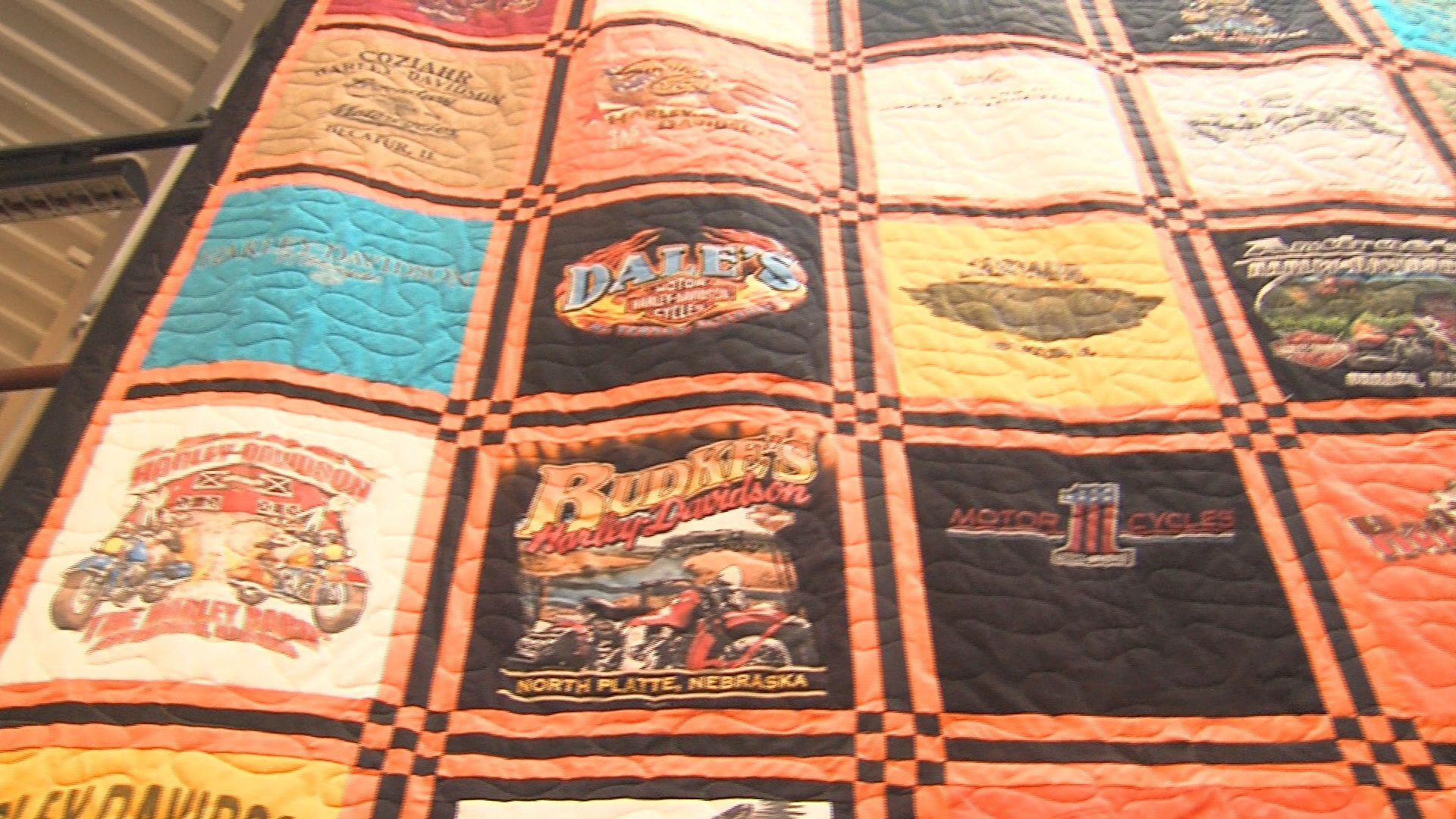 FORSYTH - A local motorcycle association is working to help a young boy with cancer.
Carson Brown, 10, was diagnosed with brain cancer at just 16 months old. Today, the cancer has spread to his spine. His mom, Vickie Brown, says there is no cure.
"We can't help with the cure, but we can help financially," says Danny Briscoe, President of the Illinois Chapter of the Widows Sons Masonic Riders Association.
Briscoe and his fellow riders are now raffling off a quilt made of Harley-Davidson t-shirts, with all proceeds benefiting Carson.
Raffle tickets cost $10 each and may be purchased from any Widows Sons member, or at the Coziahr Harley-Davidson in Forsyth. Currently, the quilt is hanging inside the dealership on W. Marion Avenue.
The raffle will be held there on July 27th.