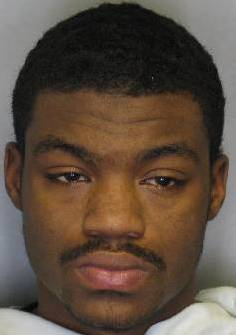 CHAMPAIGN The Champaign Police Department is asking for help to find 20 year-old Rodell Williams of Champaign.
Williams is wanted for the offense of Aggravated Discharge of a Firearm in connection with the shooting incident that occurred on June 17, 2013, in the 1000 block of Northwood, where the suspect reportedly fired shots at a man. It was also reported that both males were involved in a physical altercation with one another, prior to the shooting. The 25 year-old victim was not injured during the incident.
Williams was last seen running from the area, headed north on McKinley Avenue, from Northwood Street. He was wearing a white t-shirt and red hat. A warrant was issued for his arrest on June 18, 2013, and a bond has been set at $1,000,000.00.
Police emphasize the crime does not appear to be related to the recent incidents in Champaign involving firearms.