Rash of Machine Shed Burglaries in Christian County
Posted: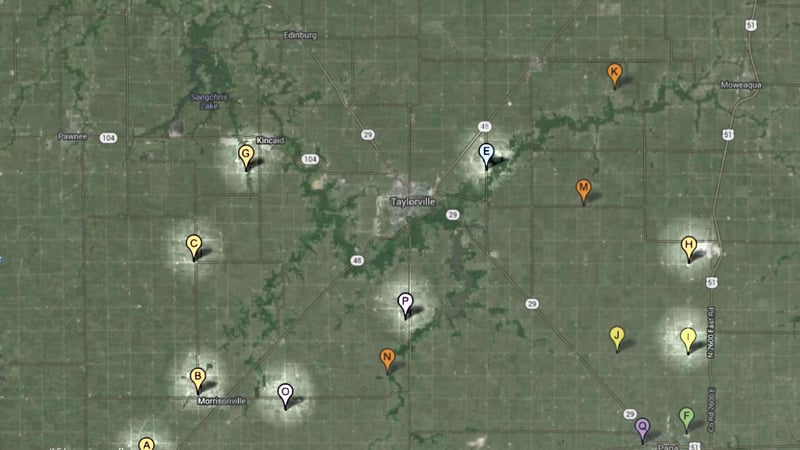 MORRISONVILLE-The sheriff of one Central Illinois county is asking for help.
There have been more than twenty machine shed burglaries
The sound of a burg;ar alarm woke Duane Dozier in the middle of the night last week.
"My son says I think somebody tried to break in here," Dozier says. "He saw the marks on the door."
The door to his machine shed had been busted open. The thieves made off with some scrap copper from outside.
"That's all they took from here, they definitely got scared off,"Dozier says.
But sheriff Bruce Kettelkamp says dozier is not alone.
"We believe we have two ruthless criminals here that's been very busy in Christian County."
More than 20 burglaries from machine sheds across christian county. Tens of thousands of dollars in stolen metal and even four wheelers.
"Most of the shed are close to the residences so they're being very bold,"says Kettelkamp
The Sheriff says the burglars drive through the county during the day casing locations and then strike at night.
"We believe they're using either a newer model pickup truck or SUV," Kettelkamp says.
And they strike where there's opportunity--most of the sheds are not locked.
Dozier's shed was locked. He's just happy they took off running without getting much.
"I hope they are caught, and I hope they are served justice," Dozier says.
The sheriff says much of the copper has a rubber insulation covering which would need to be burned off and cause thick black smoke.
If you see anything like this or know any information about this crime, please call the Christian County sheriff's office at 824-4961.