The Reel Opinion with Geno Reynolds: June 2013 Archives
Posted:
June 28th, 2013
The Reel Opinion's Facebook Page
Geno & Ryno: At The Movies
If you have been a reader of this blog for a while, you might remember back in August of last year when I took my oldest son Andy to the movies for the first time: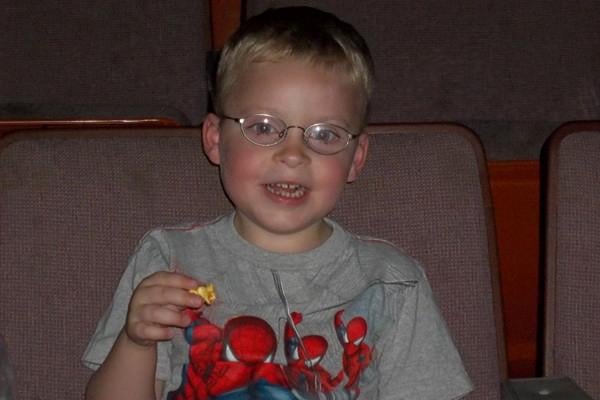 It's my first movie and I'm pretty excited!
Well, my youngest son Ryan, or Ryno as I call him, is about to turn four on Monday, so I decided that it was time for him to get his turn at going to the movies with his daddy.
It's time for MONSTERS!!!
I had just seen Monsters University the night before and loved it, so I was pretty excited to see it again, especially with my little guy with me. He likes Monsters Inc. about as much as I do, so I was hoping he would stay in his seat for the whole movie. I do know that he in fact REALLY enjoyed his popcorn and M&M's (Even though daddy couldn't have any because of Project E).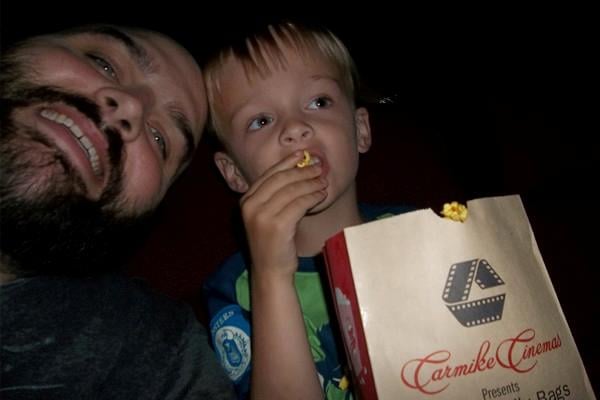 Sorry daddy, but I'm gonna enjoy this experience
Though there was a couple times he got a bit loud, he really handled himself well at the movies for the time being there. He ate an ENTIRE bag of M&M's and about half of a small bag of popcorn…with no help from me.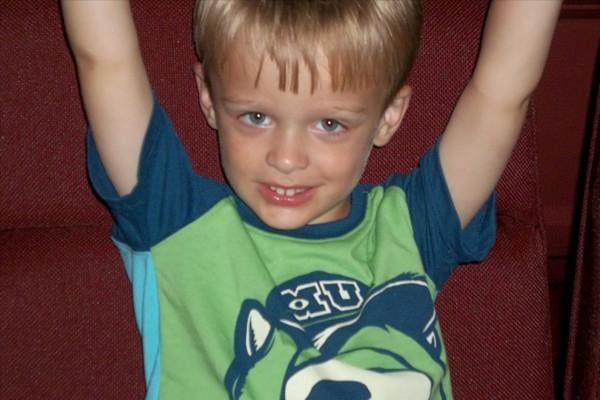 I'm gonna stay up ALL NIGHT!!!
He really enjoyed the movie and found it a lot of fun and funny like his daddy did. I am glad that he enjoys the Monster's movies like I do. I know one present he will be getting for Christmas…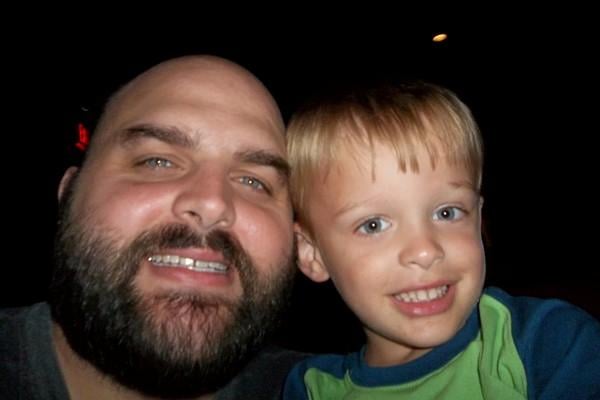 Movie Critic and Movie Critic in Training…The Sequel
Remember, it's only just one guy's opinion.
Geno
Questions, comments or disagreements? Contact me on Facebook. Hit this link and like it. I also now have an e-mail address you can contact me at. It is the_reel_opinion@yahoo.com. I am also on Twitter. You can follow me @TheReelGeno

---
June 27th, 2013
The Reel Opinion's Facebook Page
Project E Update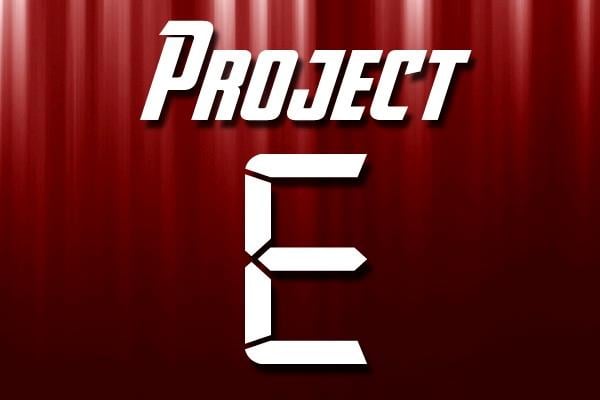 Today I just wanted to give a quick update on the little thing I am working on called Project E. After six weeks, I have dropped 48 pounds using the Physician's Choice Wellness program in Mt. Zion. I started at 402 pounds, so now my weight is at 354 pounds
I just wanted to thank everybody that has helped to keep my head up during this thing because a big life change like the one I am on is not very easy.
This weekend I am going to do the first of probably at least three 50 Pound Challenges. The 50 Pound Challenge is something I will do when I drop near or more preferably over 50 pounds. It will be something I either have never done or something I haven't done in a long time. It could be a lot of things, but for the most part it will be a surprise. The first challenge is that I am going to do is the Come Together Let's Walk 5K Walk in Fairview Park this Saturday. I have never done an official 5K before, but I love to walk, so it should be fun.
You can check out my weekly video journal for Project E here at THIS LINK. The videos usually go up on Wednesday. Thanks again for the support and I look forward to giving you all another great update in the near future.
Remember, it's only just one guy's opinion.
Geno
Questions, comments or disagreements? Contact me on Facebook. Hit this link and like it. I also now have an e-mail address you can contact me at. It is the_reel_opinion@yahoo.com. I am also on Twitter. You can follow me @TheReelGeno
---
June 26th, 2013
The Reel Opinion's Facebook Page
Geno Reviews Evocateur: The Morton Downey Jr. Movie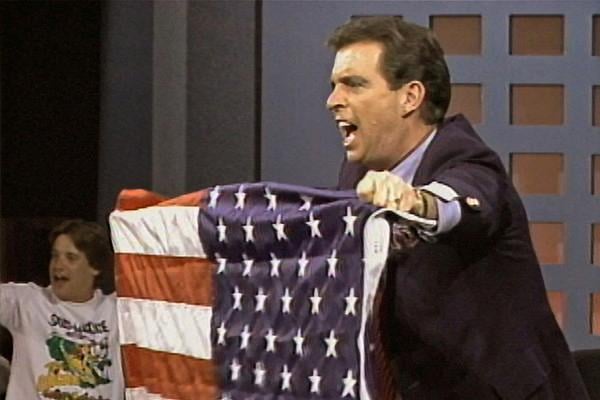 Rated R
Minor Spoilers Ahead!!!
Back when I was growing up, my parents had one of those big satellite dishes that you would have to enter coordinates into to find different satellites with different channels. Late nights after my parents went to bed, a lot of times my brother and I would just search satellite after satellite, looking for new and different things. I don't remember how we found The Morton Downey Jr. Show, but it was unlike anything we had ever seen at the time.
Those of you who don't know who this guy is, he is pretty much the reason why talk shows like Jerry Springer, Maury and The Steve Wilkos Show exist in the capacity they do today. Downey Jr. put talk show trash TV on the map in his very short run of less than two years.
Downey also had an extreme right wing attitude and approach on his show. He would constantly get into arguments with guests that usually had different views than him. He would berate them with foul language, get in their face or even kick them off of the show. He was well known for telling guests he didn't like to "Zip It!"
This movie did a good job at showing all sides to the man that was one of the most outspoken people on television ever. You get to make up your own mind what you think of him in the end. You got to see that he was not always like the way he acted on television. You find out that he was just playing a character and he and his staff would have meetings before the show to determine what his views on things would be. That being said, he was so convincing in defending those views that you would never know the difference.
You also learn from this movie that Downey Jr. had a lot of personal demons that he had been dealing with for a long time. He was a heavy smoker and drinker, plus he had problems with growing up with a famous father, singer Morton Downey Sr.
This movie had a lot of nice archive footage to use, but when they didn't have the footage for a particular story they were trying to tell, they would use crude and unusual animations that really fit the tone of the tales they were weaving.
I really thought this was a well done documentary of one of the pioneers of modern television. I liked that they showed you all sides of the man. They interviewed people who loved him and people who hated him. By giving you the whole story, it made for a more satisfying experience.
Remember, it's only just one guy's opinion.
Geno
Questions, comments or disagreements? Contact me on Facebook. Hit this link and like it. I also now have an e-mail address you can contact me at. It is the_reel_opinion@yahoo.com. I am also on Twitter. You can follow me @TheReelGeno

---
June 25th, 2013
The Reel Opinion's Facebook Page
Geno Reviews World War Z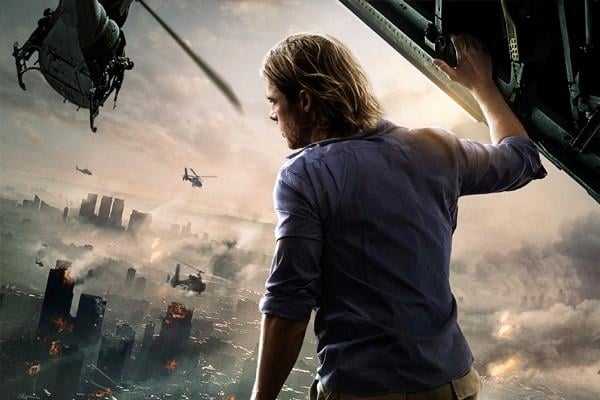 Rated PG-13
Minor Spoilers Ahead!!!
Though I will still give The Walking Dead another chance even after that horrible third season finale, the whole zombie thing is getting kind of old. I did like the idea of the book World War Z, which from what I understand is people telling stories about a war against the zombies which has ended. The movie, however, I guess pretty much just took the name of the movie, maybe a few characters and that's about it. After viewing it, I have to say that I am not impressed.
Gerry Lane (Brad Pitt) is a former UN Investigator who retired to spend more time with his family. While traveling through heavy traffic in Philadelphia, they all notice that things around them are starting to stir and reports on the radio are talking about an international rabies outbreak. They are able to get their car through some of the traffic, but end up in a wreck. After they leave their vehicle, they then notice the cause of the chaos, the creatures later named zombies. A former coworker of Lane's gets a hold of him and sends a helicopter to retrieve Lane and his family. They make it to the fleet of ships that are housing the military and there Lane is given an ultimatum. Either he leaves to help a virologist find a cure for this supposed disease or he and his family have to leave the boat. Lane reluctantly leaves to keep his family safe.
This movie's main problem is its convenience to its plot. You see, even when our main characters runs into a dead end, he still is able to find that tiny little clue that leads him to just the right place to find another really tiny clue and so on and so forth. He would run into just the right person at just the right time to get these clues as well. The puzzle pieces just fit together way too well to make for a compelling story.
I am a fan of the fast moving zombies, but they really started to look fake when they got bunched together in big groups. When there were fewer on the screen I thought they looked pretty good, but this does not happen very often. I also liked that when there was no one around to attack; they just stood around and didn't know what to do. Also, did the filmmakers mean to make the zombies sound like the raptors from Jurassic Park?
Brad Pitt's character is more indestructible than John McClane is in the latest Die Hard movie.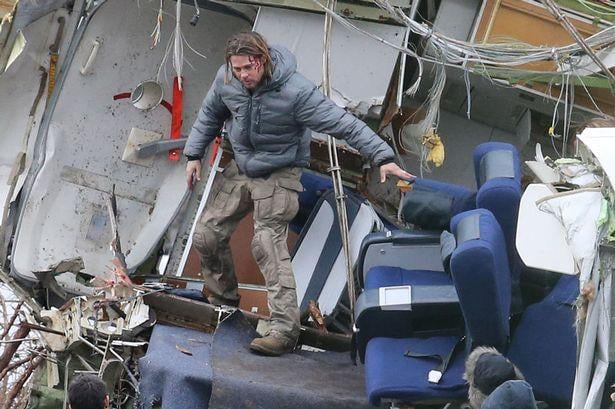 "Car crashes?" says Pitt, "Try surviving a plane crash with only a seatbelt to protect you!"
…and how did that zombie just conveniently get into the plane's bathroom stall again? And why would you throw a grenade in a plane? Ugh…
I wish I could show you the imagery, but the product placement for Pepsi in a pivotal scene in this movie is really ridiculous. I could just hear the marketing department saying, "Make sure you take a nice big swig of that Pepsi before you use the other cans to distract those zombies Mr. Pitt…and make sure we can see the logo."
Without giving away the entire ending, I really can't tell you the major reasons why I REALLY didn't like this movie. It does have to do with a million to one hunch from someone who really has no idea at all about any of the details of this hunch…and it works. Add to this a million to one shot at succeeding in the most crucial part of this hunch…and it works…perfectly…on the first shot…by someone who has no idea what he is doing…ugh…
I could go on and on about the other things I didn't like, but I don't have all day. If you really have to see this one, please just rent it. The subpar effects, action and extremely convenient story really makes this one not worth the price of admission. They apparently have fast-tracked a sequel for this, so hopefully they can do a better job next time.
Remember, it's only just one guy's opinion.
Geno
Questions, comments or disagreements? Contact me on Facebook. Hit this link and like it. I also now have an e-mail address you can contact me at. It is the_reel_opinion@yahoo.com. I am also on Twitter. You can follow me @TheReelGeno

---
June 24th, 2013
The Reel Opinion's Facebook Page
Geno Reviews Monsters University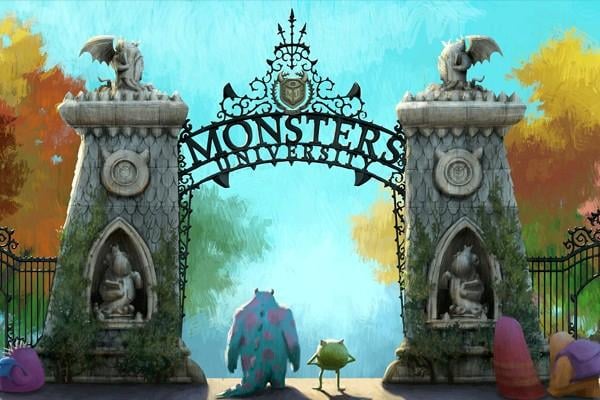 Rated G
Minor Spoilers Ahead!!!
I love Monster's Inc. Though I change my mind a lot about which is on top, it is one of if not my favorite Pixar movie ever. Sometimes The Incredibles and A Bug's Life creep their way to the top, but Monsters Inc. usually takes back the top spot. When I heard that a prequel was coming out a got a little worried. After watching it, though, all my worries are completely gone. Pixar has done it again and has created a movie prequel that doesn't stink.
After a field trip to Monsters Inc. as a child, Mike Wazowski (Billy Crystal) has wanted nothing more than to become a professional scarer. He attends Monsters University to enter their Scare Program to try to achieve this goal. He gets to college and meets his roommate who turns out to be…Randal Boggs (Steve Buscemi), or as he goes by in college, Randy. The two actually become friends despite what Monsters Inc. taught us. In the Scare Program, another student has also joined. His father was a professional scarer, so he was sort of fast tracked into the program. This student is James P. Sullivan (John Goodman) or as we know him, Sully. He and Mike quickly don't like each other because Sully sees Mike as a know it all and Mike sees Sully as someone that is being slid in under the cracks because of his dad. When the two end up out of the Scare Program and have a chance to get back in, they have to work together, along with an underdog team of monsters, to succeed.
I am going to make this real easy. If you loved the first movie, you are going to love this one. I feared that being a prequel, they would rely too much on already established jokes and story. They did use some of this stuff, but they also brought in a whole lot of new humor and plot as well. There is a nice balance of new and old to satisfy even the harshest critic.
I liked the fact that Randy and Mike were friends before they were enemies, but I was a bit disappointed that they don't really explain why Randy had a real beef with Mike in Monsters Inc. They do explain why Randy has it in for Sully, but other than maybe just being bitter, his hatred of Mike is not really explained. I can buy the bitterness angle, though. Also, being that Randall was my favorite character in the first movie, I would have liked to see more of him. These are my very minor and only complaints about the movie.
I liked the fact that the movie took the chance and only focused on a few of the older characters to make way for some incredible new ones. I loved all of the Oozma Kappa fraternity members as well as the other supporting characters, but I think that Art (Charlie Day) stood out the most to me. He always had something off the wall to say in the oddest situations. My favorite line of his came when the group was being chased by security guards. I won't spoil it here.
The movie has triumphs and failures, an incredibly funny and touching story and great characters. The film does not rest on the laurels the original to do these things as well, which makes it a must see in the theaters. I was ready to trash this movie if they didn't get it right or just tried to make a quick cash in on the characters, but they got it right and I am very happy about it. I have seen it twice already and can't wait to see it again.
Make sure to check out the blog Friday when I will talk about taking my youngest son to his first movie, which also happens to be Monsters University.
Remember, it's only just one guy's opinion.
Geno
Questions, comments or disagreements? Contact me on Facebook. Hit this link and like it. I also now have an e-mail address you can contact me at. It is the_reel_opinion@yahoo.com. I am also on Twitter. You can follow me @TheReelGeno
---
June 21st, 2013
The Reel Opinion's Facebook Page
Geno Reviews Rapture-Palooza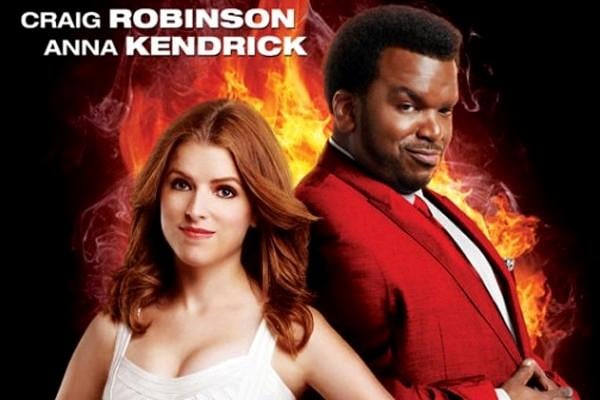 Rated R
Minor Spoilers Ahead!!!
My week of independent and/or limited release movie reviews comes to an end today with a review of probably one of the most ridiculous movies I have watched since Iron Skies. This is just one of those movies that takes a serious subject and turns it into a farce. The real question is, "Is this farce of a movie about the rapture worth watching?"
Out of nowhere, the rapture has happened as foretold in the Book of Revelations. People just disappeared out of their clothes and when to Heaven. Lindsay (Anna Kendrick) and her boyfriend Ben (John Francis Daley) have been left behind. The world has turned into a pretty strange place, but the couple is trying to make the best of it. They want to operate their own sandwich cart to make some money to move out on their own. The cart is destroyed by a falling, flaming rock, so they take a job with Ben's dad Mr. House (Rob Corddry) to earn the money to buy a new one. Mr. House sold his soul to Satan and now works for the Antichrist, The Beast (Craig Robinson). Problems arise when The Beast takes a liking to Lindsay and will do anything to have her…anything.
This movie takes everything about the Bible's Book of Revelations and makes fun of it. Though not as funny, this movie's humor kind of reminded me of Kevin Smith's Dogma when it came to the subject matter. A lot of people didn't appreciate the jokes of that movie and those people would probably feel the same about the jokes of this one as well.
The shtick of The Beast trying to have sex with Lindsay got old kind of fast. I mean, how many times can you tell someone, in very perverted ways, that you want to sleep with them and still be creative and funny? Another problem with this plot device is that it takes up probably one-third of the movie. This movie is barely an hour and a half.
Given the actor chosen to play God, who knew God was show short and unfunny in The Hangover part 3?
This is a comedy with a lot of hit or miss humor. In reality, it really isn't that funny or great of a movie in the end. I thought that it started off with some promise, but when the "I want to have sex with you" humor began, I really started to lose interest in this one. I like Anna Kendrick and I think that Craig Robinson is a pretty funny guy, but this movie's script really doesn't showcase their talents very well. Rob Corddry is decent in this one, but really he is not as funny as he usually is either. If you are going to see this one, wait for it to show up cheap in a RedBox or to pop up on NetFlix.
Remember, it's only just one guy's opinion.
Geno
Questions, comments or disagreements? Contact me on Facebook. Hit this link and like it. I also now have an e-mail address you can contact me at. It is the_reel_opinion@yahoo.com. I am also on Twitter. You can follow me @TheReelGeno

---
June 20th, 2013
The Reel Opinion's Facebook Page
Geno Reviews It's A Disaster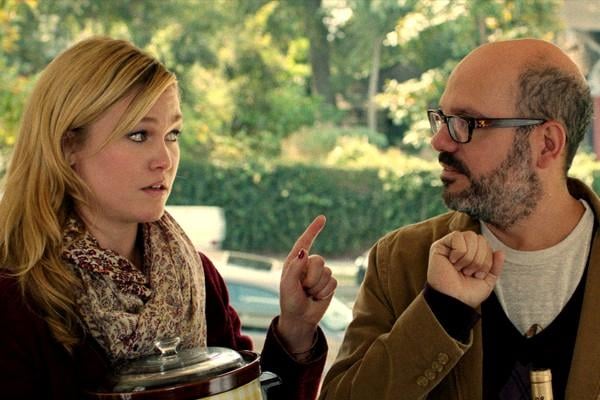 Rated R
Minor Spoilers Ahead!!!
I had heard about and got this comedy a while ago, but hadn't had a chance to watch it yet. Seeing every movie this year has severely taken a lot of my spare time, but Tuesday I finally had a chance to check this one out. Now I am asking myself, "Why in the heck did I wait so long to watch this?"
Every year Emma and P, ete (Erinn Hayes and Blaise Miller) throw a couples brunch for them and their friends. The couples include the engaged (for a long time) Hedy and Shane (America Ferrera and Shane Owens), the very open-minded Lexi and Buck (Rachel Boston and Kevin M. Brennan), the always late Jenny and Gordon (Laura Adkin and Rob McGillivray) and Tracy and "This Year's Guy". As the movie begins, Jenny and Gordon have not arrived yet as Tracy and "This Year's Guy" Glen (David Cross) show up for the brunch. We get to learn about some of the characters as Tracy does the yearly ritual of introducing her new guy to the group. As this is going on, we find out a few things about each of the couples that the others don't know. Later, the guys want to go check the score of the game and leave the women at the table. The TV does not work and eventually we find out that neither does the internet and phones. Emma and Pete's neighbor shows up at the door wearing a hazmat suit and informs them that dirty bombs were set off in many parts of America. The group decides to use what could be their last moments on Earth to deal with something more important…their own personal problems.
This is not a huge "laugh out loud" type of comedy, even though it did make me laugh pretty hard at times. Most of the comedy is dark in nature and most of the time very subtle. It is interesting to see the absurdity of the characters as they all reveal their true selves after they find out that they are probably going to die. Most of them begin to air their grievances towards each other to mostly comedic results.
One of the minor problems I had with the movie is at times multiple groups of characters would be talking at the same time in the same room. You really weren't sure who you were supposed to be listening to, but at least none of it was really important information, just getting to know you chit chat.
Remember when I mentioned the characters Jenny and Gordon who NEVER show up on time? Don't really want to spoil it, but all I have to say is, "That's what you get for being late all of the time."
I enjoyed all of the characters of this movie. Each had different personalities that made them fun to watch and you always wanted to know what they were going to do next. I really enjoyed David Cross in this because he was the "outsider looking in" most of the time and as he learned things about the other characters, we learned them as well.
If you like dark comedies, this is one you might want to check out. Absurd jokes and interesting characters make this one that would make a good rental on a night you wanted to watch something different.
Remember, it's only just one guy's opinion.
Geno
Questions, comments or disagreements? Contact me on Facebook. Hit this link and like it. I also now have an e-mail address you can contact me at. It is the_reel_opinion@yahoo.com. I am also on Twitter. You can follow me @TheReelGeno

---
June 19th, 2013
The Reel Opinion's Facebook Page
Geno Reviews Hammer of the Gods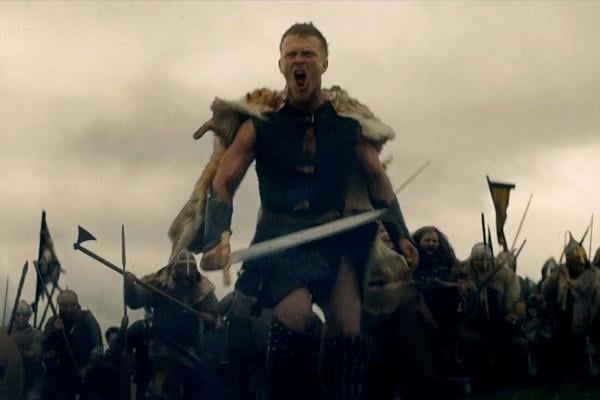 Rated R
Minor Spoilers Ahead!!!
Lately I have been checking out a few independent period piece action movies on XBOX Live, NetFlix and iTunes. Sometimes you run across some really good ones like Solomon Kane, Black Death or Centurion. Then sometimes you run across average ones like Hammer of the Gods. This one, as I understand, is still in limited release in the theaters.
The Vikings and the Saxons are at war. Prince Steinar (Charlie Bewley) is one of four sons with a claim to the Viking throne. He comes home to find his father is dying. His father wants to send him on a quest to find his estranged brother, Hakan (Elliot Cowan); because he feels that the brother is the only son worth of taking over the kingdom. Steinar and his loyal companions go on a quest to find the brother, who was banished for being mad. The quest leads to Steinar having to change and become a different man if he is going to survive the quest.
This is one of those movies that started off pretty strong, but kept getting weaker as it went along. It started promising enough. I liked the c, haracter of Steinar, but it was painfully obvious what his quest was really about. Steinar did suffer from a movie character flaw of NEVER listening to his closest friends. He was always making wrong decisions because he didn't value or even contemplate his friends concerns about things like traitors in the group. He even killed one of his friends over this…and the friend was RIGHT.
I was happy to see James Cosmo (Game of Thrones, Braveheart) playing King Bagsecg, Steinar's father. Unfortunately, he is kind of wasted in this film and not given much screen time. He is his usual awesome self when he is in the movie though.
The action and the music of the movie was pretty good. The action was a lot like Braveheart, except not on the epic scale of that film. Lots of blood splattering and limbs being lopped off throughout the movie. The soundtrack used mostly heavy metal tracks, but even mixed in a bit of industrial for a sound that went well with the brutal action.
The real problem with the movie is that the plot is way too easy to figure out. You know what the quest is really about, you know who is really on Steinar's side and who isn't and you know who is going to live and die. The only real surprise was what Steinar finds when he locates where his estranged brother ran off too. I will give the movie credit for that.
If you like action movies based in the medieval times, you might dig this one. I just felt that the movie lost a lot of steam as it went along because of the predictability. Some of the characters are pretty good, but there is not enough here for me to really want to watch this one again. There are much better period piece quest movies out there, like the ones I mentioned above. Check those out before you check this one out. Rent it if you want to see it.
Remember, it's only just one guy's opinion.
Geno
Questions, comments or disagreements? Contact me on Facebook. Hit this link and like it. I also now have an e-mail address you can contact me at. It is the_reel_opinion@yahoo.com. I am also on Twitter. You can follow me @TheReelGeno

---
June 18th, 2013
The Reel Opinion's Facebook Page
Geno Reviews The East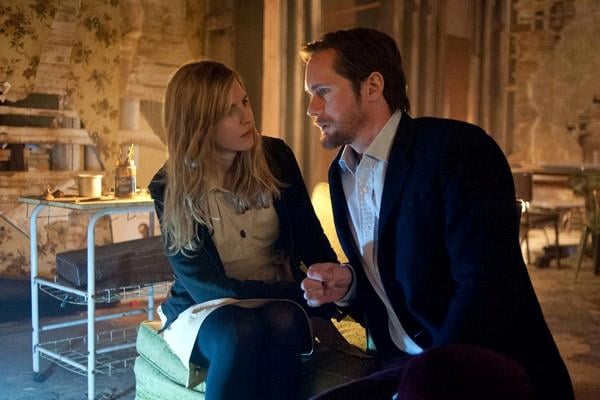 Rated PG-13
Minor Spoilers Ahead!!!
I like movies about agents or cops going undercover to take down criminal organizations. What I don't like are movies about agents or cops going undercover to take down criminal organizations that are ridiculously predictable. Unfortunately, that is where this one ends up.
Sarah Moss (Brit Marling) is a former FBI agent turned private contractor. She works for a company that is investigating a group that calls themselves The East. They are pulling off jobs against rich organizations that have, whether proven or unproven, wronged the public in some way, shape or form. Sarah goes undercover and eventually finds and works her way into the organization. Problems arise when she, a married woman, starts t, o fall for the gro, up's charismatic leader, Benji (Alexander Skarsgard).
Though I enjoyed most of the movie, it really lost a lot of steam near the end. The movie did start off really strong and could have been really good, but the movie's predictability really started to get old. Not to spoil anything for you, but you can see the last third of the movie coming a mile away. The ending was supposed to be a twist as well, but it came as no surprise to me. Also, the twist didn't make sense. The only thing I will say about it is "If you jump off of a bridge, not everybody is going to follow you…especially if they didn't just go through the same thing you did."
The acting was decent, but nothing really special. I think that Alexander Skarsgard probably had the strongest performance of the group. At least near the beginning of the movie, he almost had a Christ-like attitude and following, but in the end he proved to be a false prophet so to speak. Not to mention a really big liar.
The attitude of the movie started off strong as well. I liked that the private firm that Sarah worked for didn't care that The East hurt a bunch of people on one of their "Jams"…I'll get to that phrase in a minute. They didn't care because the company that was affected wasn't the one paying them. The whole greed vs. people, or if you want to call it the 99% vs. the 1%, argument was a decent plot for the movie.
The East called their different missions "Jams". I know they are supposed to be seen a bit like hipsters or environmental wackos in the movie, but calling your missions "Jams" was just funny. Every time they said that, all I could think about is Roller Derby. And the fact that Ellen Page (Izzy) was one of the actresses in the movie made it even funnier. Take that thought and "Whip It" around in your head a bit and you will find it funny too.
The idea of Sarah falling for Benji just didn't really work for me. It felt forced and unnecessary. Though Skarsgard's character did feel and acted like an effective cult leader, Sarah's infatuation for him was pretty unbelievable. It was only really there to move the plot along.
All in all, this was a decent undercover movie, but its predictability made it hard to watch. Don't let the really cool trailer for this movie fool you. This one is a rental, plain and simple. It would be a pretty decent rental, although not an unpredictable one.
Remember, it's only just one guy's opinion.
Geno
Questions, comments or disagreements? Contact me on Facebook. Hit this link and like it. I also now have an e-mail address you can contact me at. It is the_reel_opinion@yahoo.com. I am also on Twitter. You can follow me @TheReelGeno

---
June 17th, 2013
The Reel Opinion's Facebook Page
Geno Reviews The Kings of Summer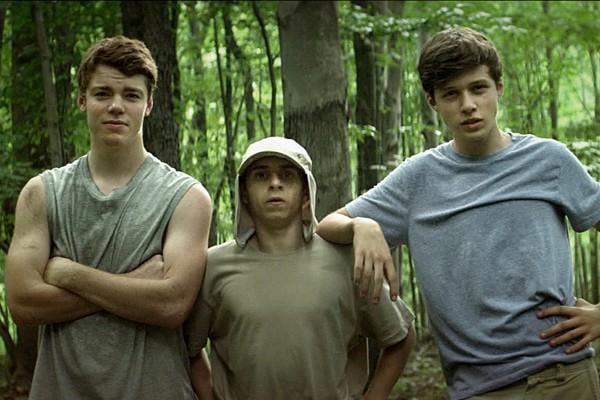 Rated R
Minor Spoilers Ahead!!!
One of my fondest memories of movies growing up is getting to see Stand By Me when I was a bit too young to see it. I was about 9 or 10 years old when I got to watch that masterpiece. We can all agree that the content in that movie would be a bit too adult for a kid that age. I also got to see The Goonies in the theaters when it came out. While not as "adult" as Stand by me, it was a little more adult in content t, han a boy of my age should have been seeing at the time. I have to say that however ready or not I was ready for the content of those movies, they both have stuck with me to this day. I think The Kings of Summer is one of those types of coming of age movies for THIS generation.
Joe (Nick Robinson) and Patrick (Gabriel Basso) are best friends that both can't stand their parents. Joe's dad is raising him alone after his wife died. Patrick's parents are just strange, too protective and overbearing. Joe gets invited to a party by Kelly (Erin Moriarty), but can't go because he is grounded by his father, Frank played by Parks & Rec's Nick Offerman. He sneaks out to the party anyway and meets up with his friends. After the party is broken up by a gun wielding neighbor tired of the noise, Joe and a strange boy named Biaggio (Moises Arias) end up in a strange part of the forest. Joe has sort of a vision about building a house in that area, which could mean freedom for him and his friends. Joe, Patrick and Biaggio all build themselves a house in the wooded area and then run away from home.
Though I would be a bit more cautious of the content of this movie then in Stand By Me or The Goonies, this movie along with Mud would be the two current coming of age movies I would want my kids to see. I would want them to grow up and show their kids these movies the way that I plan on showing Stand By Me and The Goonies to my boys. In both, the kids are dealing with more than a kid should even have to deal with. Granted, in a way the things they are dealing with in this movie seem a bit more juvenile, but the film takes a bit of a serious tone part of the way through.
A lot of the movie, even some of the serious parts, is really funny. Though most of the cast bring on the laughs, the two that bring it the most are Nick Offerman and Moises Arias. Offerman's character is very sarcastic and at times this sarcasm is very mean. He makes some comments towards his son and even towards his daughter Heather (Alison Brie) that are just terrible things to say to your own child. Arias, on the other hand, usually lightens the mood in any tense situation in the movie. He is always saying or doing something strange that makes you laugh.
There is a plot device that I can't give away that really drove this movie home for me. The only thing that I can tell you about it is that there is tension in the friends' house part of the way through the movie that really worked for me. I was afraid that everything involving the house was just going to be goofy, but the movie really takes a serious turn about a few issues and I loved it.
If this one comes around here, go check it out. The acting, humor and plot are all done really well in this film. There is a lot to love about this one, so I hope that it makes its way closer to Central Illinois. If not, rent it when it comes out, you won't regret it.
Remember, it's only just one guy's opinion.
Geno
Questions, comments or disagreements? Contact me on Facebook. Hit this link and like it. I also now have an e-mail address you can contact me at. It is the_reel_opinion@yahoo.com. I am also on Twitter. You can follow me @TheReelGeno

---
June 14th, 2013
The Reel Opinion's Facebook Page
Geno Reviews Man of Steel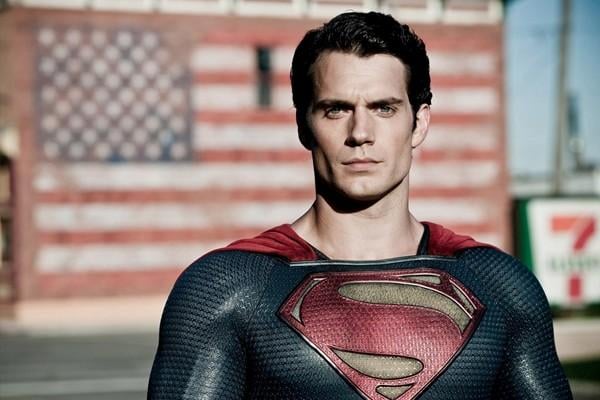 Strap yourself in, kids! This is going to be a long one...but also an AWESOME one!!!
Before I post my review of this movie, I am going to post the review of the Man of Reel Contest winner, Ed Lozano, Jr. Before I do, I just have to get this off my chest…FINALLY!!! Finally they got it right! Now here is Ed's review:
Hi all! I am the winner of the "Man of Reel" essay contest that Geno Reynolds, and WAND TV put on. I just wanted to give a big time shout out and thank you to Geno, for coming up with this. The winner, (Me), got to enjoy a movie, popcorn and drink from Geno and the station.
The second part of the prize was that I would have an opportunity to write a review of the movie to be posted on Geno's blog!
What an exciting opportunity for me! I am honored!
So here we go….
First, I wanted to remove myself as a "fanboy" of comic books and especially Superman, whom I have been following since I was a child, and try my best to give an unbiased review of "Man of Steel".
This movie offers so much, that it's hard to narrow the spectrum. Right from the get- go, you are drawn into the world of Krypton, the birthplace of Kal-El (Superman). There is much to absorb here. This isn't a Donner movie Krypton. The imagery of the planet's technological advances captures you, and immediately has you studying the very unique environment. Zach Snyder did a great job of showing you how important it was to see just how much more advanced from Earth it was. Then, he gets you to become engaged with Ka, l-El's biological father, Jor-El (played extremely well by Russell Crowe), as he experiences a difference of opinion with Krypton's Military leader General Zod. While Snyder did take some liberties in ever so slightly changing the circumstances as to the reason Kal-El was rocketed from Krypton, I was not bothered by it, mainly because it was more relatable to modern cinematic times.(remember, Superman IS 75 years old).
After Krypton, the story transitions to different periods of young Kal-El's life on Earth as Clark Kent. Kevin Costner and Diane Lane hit it out of the park in the roles of Ma and Pa Kent. Very humble people, raising what they KNOW is an alien being, and trying to help young Clark learn how to keep his cool, and stay "on the down low", as he grows up in Smallville, Kansas. We also get to experience Clark into his 20's and early 30's discovering who he is, and the responsibilities of what he could become.
In the midst of all this, he forms a mild relationship with a reporter, Lois Lane, (played by Amy Adams), who later helps Kal-El against the bad guys.
SLIGHT SPOILER ALERT!!!
Unfortunately, Clark is somewhat forced to come out of hiding when a Kryptonian ship arrives on Earth, and the voice of General Zod (Played wonderfully by Michael Shannon), demands across the airwaves of planet Earth, (in different languages depending on the broadcast locations), that he is calling out Kal-El, and informs the world that an alien lives among them, and if there is no surrender of said alien, then penalties to the Earth will be enforced.
The story then plays itself out, as Kal-El / Superman, gives himself up, and we begin to see that he's willing to take a chance with doing this to protect humanity in hopes to gain the trust of humanity.
Henry Cavill has the makings to take the character of Superman to new heights. His portrayal of Superman rivals the legendary Christopher Reeve who was the previous face of the franchise. Cavill's looks, personality, and mannerisms are nothing short of brilliant as he assumes the mantle going forward.
This movie was a delight, not only in the imagination of its creators, but in the special effects, and in the storytelling. The modernization of the character, from the new uniform he wears, to his origins, is a nice, refreshing spin on a beloved superhero icon. Often times, I looked around the theater and saw adults and children so engaged in the movie that it appeared as if they'd forgotten that they had purchased popcorn and a beverage. When you see that, you know you're on to something! It was obvious that Zach Snyder wanted to distance his work away from the earlier Richard Donner creations, and was even obvious in the musical score used. Once again, I was not bothered by this, and in this I say it as an avid and loyal Superman franchise fan.
Unlike most "good guy/ bad guy" superhero movies, as the movie winds down, you ALMOST get the thinking process of the "bad guy" because you understand that the task he is trying to accomplish is because it was something he was genetically created to do. It's Zod's mission in life. However, Kal- El realizes that this cannot come at the expense of erasing Earths species to make it happen, and will not let Zod destroy humanity.
The fight scenes were fantastic. Not done at such a blurring pace that you had no time to enjoy them, but also didn't use slow motion shots that have, quite honestly, been way overdone in the superhero/sci- fi genre. The environment of Smallville and Metropolis were very believable, and in the movies waning moments, we see something unique that honestly, has not been seen in the Superman culture and movies before! But I don't want to spoil the ending. You really need to experience the emotion of it for yourself.
, DC Comics definitely got Superman off the bench and back in the game with this one. They still have a way to go in catching the Marvel Comics machine, but if they continue taking the time to do great, creative storytelling and smart cinematic filming with their storied and beloved superheroes like they did with "Man of Steel", then maybe a future "Justice League" movie that fans want to see made really CAN happen! Time will tell.
I can truthfully say that "Man of Steel" is a must- see! Don't wait for the DVD on this one people! Go see this on the big screen!
Remember, It's only one contest winner's opinion.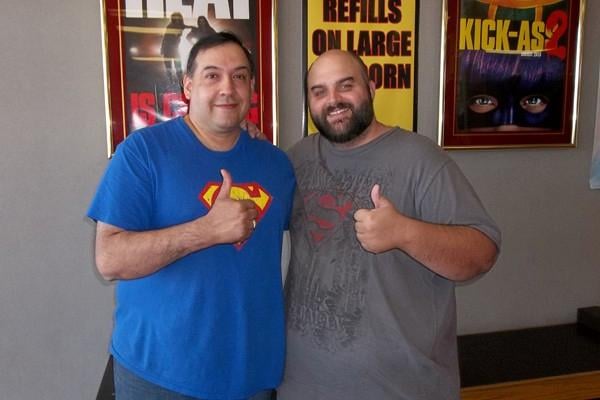 Ed Lozano, Jr. & Geno...A couple of Reel Superfans
Do I even NEED to write my review now? I don't know IF I could say if better, but I'll give it a go anyway.
Back in 2006, I was pretty excited when Superman Returns was coming out. I mean, Bryan Singer was going to direct it, even though he left the X-Men franchise to do so. Kevin Spacey was going to play Lex Luther. It had a big budget. There was a lot to be excited about…then the movie came out. I am not going to get into all the reasons I don't like it because I don't want to get carpal tunnel. We got what we got, as well as a Brett Ratner X-Men 3, and as comic book fans had to possibly watch another franchise crash and burn. When news came out that they were making a new start to the franchise, my only thoughts were that this is probably their last shot at a live action Superman movie. I am happy to report that the live action Superman franchise has finally taken flight.
A lot of the Superman origin story is the same, but with little differences. There are a few added elements that really make it feel different than the usual Superman story. Clark Kent (Henry Cavill) has been dealing with being different his whole life. He is not really able to keep his powers hidden from the people around him all of the time. This leads to a lonely adult life which has Clark roaming the country doing odd jobs, which he usually has to leave because he saved someone and can't stick around. His travels finally lead to the answers he is looking for when it comes to where he comes from, but his search also brings others of his kind to Earth as well.
I will go ahead and get my only real gripe out of the way. I thought that the romance between Lois Lane (Amy Adams) and Superman was a bit rushed. That being said, they changed things about the two's overall relationship that I really liked.
One of my biggest problems with the other Superman movies is that they really don't deal with the fact that Superman is an alien. For this movie, the idea of trust and understanding between our hero and the human race is the overall plot of the film. How can we as the human race trust something from outer space that can easily destroy us not to do so. We get to see this bond form over time and it works really well.
Henry Cavill is an incredible Superman. This version's Superman, and Clark Kent, is a very lonely and confused person. He has been alienated his whole life, but has to come to terms with this after he fin, ds out what his destiny is. Cavill handles these emotions, as well as others that would spoil some things, perfectly.
Michael Shannon is perfect as General Zod. What I liked about this movie's version of the character is that he just isn't the evil soldier. You see, babies on Krypton are bred, born and trained for specific purposes. Zod was created to be the protector of Krypton, so in a strange and twisted way, taking over Earth is a way of preserving his planet's people.
When the action finally hits, it hits hard and only lets up in short bursts. Not to spoil anything, but the final fight of the movie is finally the live action Superman battle I have been waiting a long time for. Plus, part of this battle is very character driven which adds to the overall awesomeness of it.
Ed and I talked after the movie about how quiet it was in the theater during the film. This movie had people's attention from start to finish. Though there is no indication of a Justice League connection in THIS movie, Warner Bros. has already said that part two is already in development. DC may be a little behind Marvel in the whole "Interconnecting movies" thing, but if this movie is any indication on where the Justice League could go, then I am WAY on board. This is a must see in the theater.
Remember, it's only just one guy's opinion.
Geno
Questions, comments or disagreements? Contact me on Facebook. Hit this link and like it. I also now have an e-mail address you can contact me at. It is the_reel_opinion@yahoo.com. I am also on Twitter. You can follow me @TheReelGeno
---
June 13th, 2013
The Reel Opinion's Facebook Page
Geno Reviews This Is The End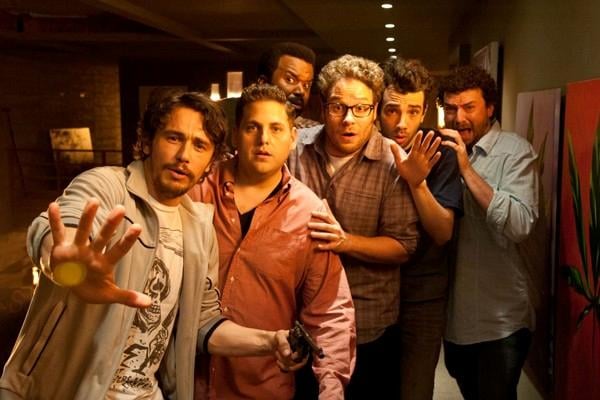 Rated R
If one genre has been suffering in the last few years, it has to be comedies. I have found that the jokes are getting stale or overused. One trailer popped up earlier this year that I found intriguing. It is a movie that is based on a trailer for a short film called Jay and Seth versus The Apocalypse. You can see the trailer for it right here. The short film never got made because the idea for the movie was bought up and has been adapted into This Is The End.
Jay Baruchel has come down to California to visit Seth Rogan. After a day of 3D TV, video games, food and a ton of weed, Seth convinces Jay to go to a party at James Franco's new house. Jay does not want to go because, well, he hates Seth's other friends. Seth promises Jay that he will not ditch him at the party, but when they get there, that is pretty much the first thing he does. This party is a who's who of cameos: Emma Watson, Rihanna, Mindy Kaling, etc. Jay gets frustrated and asks Seth where there is a local store, which Seth tells him and says he will go with him. When they get to the store, a massive earthquake hits and some people are taken into the sky by a blue beam of light. The two make it back to James Franco's house as the whole town starts to go crazy as more strange events happen. Back at James Franco's house is where the real story begins, especially when Danny McBride shows up.
The first thing I have to give this movie credit for is the actors being willing to make fun of themselves to extreme measures. They make fun of each other's movies, especially the bad ones, as well as each other's shortcomings. No joke or comment is off limits, which leads to some big hit and some big miss jokes.
The actors are pretty much playing versions of themselves that are pretty farfetched and this is before t, he "End of the World" stuff begins. Jonah Hill seems to have a strange obsession with Jay Baruchel. James Franco seems to have a strange obsession with Seth Rogan. Michael Cera REALLY likes his cocaine. It only gets stranger from there. There is a cameo later in the movie that has a Pulp Fiction reference that is pretty funny.

The content of a lot of the jokes can be a bit much for more sensitive viewers. While there is some stuff that everyone can enjoy, like the "unofficial" sequels to some of these actors' movies, some of the humor is extremely sexual in nature and might not appeal to everybody. The humor reminded me a lot of the South Park movie.
A lot of the plot seemed to be moved along by Danny McBride more than anybody else. He seemed to be the one that would cause the problems that the group is facing most of the time. He is probably the funniest person in the movie as well. He seems to have the funniest insults and lines throughout the movie.
While I enjoyed the insanity of this movie, I would still call it a rental. I appreciate the actors being able to make fun of themselves, but the movie itself is nothing really special. I think it would make a pretty fun movie for a get together with your buddies.
Remember, it's only just one guy's opinion.
Geno
Questions, comments or disagreements? Contact me on Facebook. Hit this link and like it. I also now have an e-mail address you can contact me at. It is the_reel_opinion@yahoo.com. I am also on Twitter. You can follow me @TheReelGeno
---
June 12th, 2013
The Reel Opinion's Facebook Page
Geno Reviews Behind The Candelabra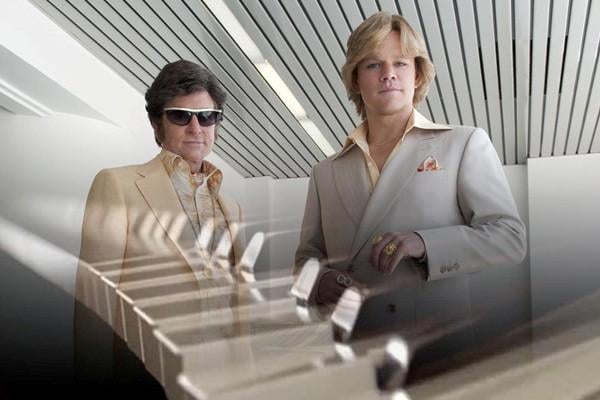 Rated TV-MA
Minor Spoilers Ahead!!!
Liberace was at the end of his career, and near the end of his life the first and really only time I ever saw him on TV or anything. He was the official timekeeper at the first Wrestlemania. I had no idea who the guy was because, well, I was only six at the time. I do remember seeing him, though, and wondering why he was dressed so funny. Not really knowing anything about the man made Behind the Candelabra interesting to watch. Even not knowing much about him, we have all heard a Liberace joke or two growing up, even if we didn't understand them.
This is the story about a young man and Hollywood dog trainer named Scott Thorson (Matt Damon). He and his friend Bob Black (Scott Bakula) go to a Liberace concert. As he is performing, Thorson makes a comment about Liberace's (Michael Douglas) songs sounding "gay". He wonders why the crowd puts up with it. He is informed by Bob that the people don't know that he is a homosexual. Bob knows some people and is able to get backstage to introduce Scott to Liberace. After Scott helps Liberace by getting the star's dog some medicine for its eyes, Liberace is instantly impressed and infatuated with the young man. This begins the story of their secret six year relationship, complete with its ups and downs.
This movie is based on Scott Thorson's memoir and is in no way a complete tale of the history of either Liberace or Thorson. Though we get some stories from the flamboyant musician, the film mainly focuses on their love affair. What I liked about this movie is that it didn't put anybody on a pedestal above the other. It showed both the flaws and strengths of both of the characters. Both of them came off likable and unlikable throughout the movie.
Some people are going to wonder about the sexual themes of this movie. I will say if you are easily offended by the idea of homosexuality, you probably will not want to watch this. The few scenes of lovemaking between the two main characters, isn't , very graphic or anything. Still, if this stuff bothers you, I would pass on this movie. Your mind won't be changed by this movie either way. The characters express their sexual desires to each other and have their arguments about what things they won't do just like any other characters in a movie do sometimes.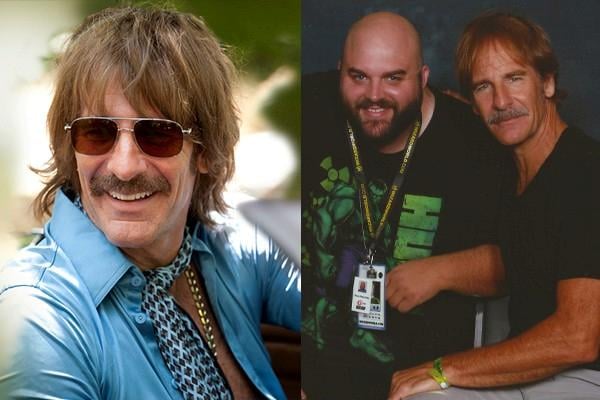 I now know why Scott Bakula was rocking the 'stach when I met him last year…
The most interesting thing about this movie was watching the characters' relationship grow and then as a lot of relationships do, fall apart. Both men had extreme insecurities and faults, which both Damon and Douglas portrayed very well. Whether it be Thorson feeling smothered or his drug problem to Liberace's double life or his double standard when it came to the "open relationship".
If you watch this, you might think that the acting, sets and pretty much everything seems a bit over the top. I think that this , is a deliberate scheme by director Steven Soderbergh to show that Liberace DID live an extremely ridiculous and lavish lifestyle.
Though this movie will not be for everybody, if you want an interesting character study into the life of one of America's most flamboyant entertainers, then check it out. It was interesting to see how these two say each other over that six year period.
Remember, it's only just one guy's opinion.
Geno
Questions, comments or disagreements? Contact me on Facebook. Hit this link and like it. I also now have an e-mail address you can contact me at. It is the_reel_opinion@yahoo.com. I am also on Twitter. You can follow me @TheReelGeno
---
June 11th, 2013
The Reel Opinion's Facebook Page
Geno Reviews Stoker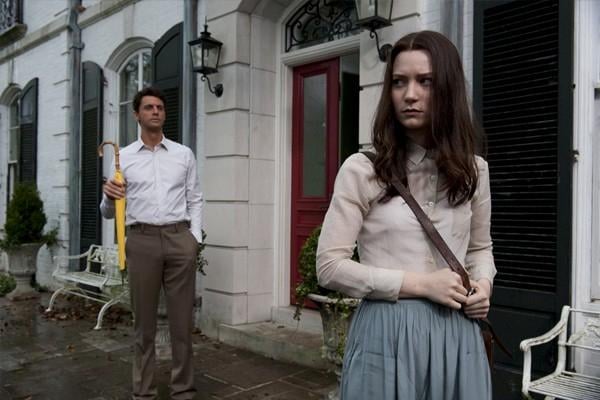 Rated R
Minor Spoilers Ahead!!!
I had been seeing trailers for this movie for a while and thought it was going to get a wide release, but it did not. It had a limited release date of March 1st of this year. I kind of wanted to see it, but it never really got close to here that I could find. In the last week, it popped up in iTunes, so I decided to give it a look.
On India Stoker's (Mia Wasikowska) 18th birthday, her life is turned upside down when her father, Richard (Dermot Mulroney) dies in a horrible car crash. Lif, e also becomes more difficult because India was never close to her mother Evelyn (Nicole Kidman). At her father's funeral, she learns for the first time that her father had a brother. It is explained that Charlie Stoker (Matthew Goode) was never around because he traveled for business all of the time. Things move quickly as Charlie moves in to help around the home, but it is learned that his motives for being there may not be out of the kindness in his heart.
I am kind on the edge about this one. Though there were some interesting ideas in this movie that I liked, I think the predictability kind of hurt this one. I would have liked for there to have been a bit more mystery to what was going to happen. For the most part, things happened the exact way I thought they would, including the twist ending.
The acting is pretty decent in this one. Matthew Goode comes off pretty creepy as Uncle Charlie. Mia Wasikowska plays her part as the outcast 18 year old that has always known there was something different about her. Nicole Kidman is passable in her role as the unstable mother of our main character, but really nothing special. My only real complaint is that Dermot Mulroney, who is an incredible actor, really isn't in the movie much. It kind of felt like a waste of a great talent in a small role. He is good when he is on screen, though.
I did really like the way the movie looked when it came to the tone of everything. The film just had this dark and moody feel, even when the scenes called for something brighter. It felt like we were feeling and seeing the world through India's eyes.
While not a bad movie, the sexual overtones might be a bit too much for some people. I can't really tell you anything about it without spoiling some major plot points. I am now not too surprised that this movie didn't get a wide release in th, eaters. It has an artsy feel to it and I think a lot of people would feel misled by the movie's trailers. It is a thriller, but not in the way the trailers made it look. The movie has sort of a Hitchcock feel to it and has even been accused of blatantly ripping off the legendary movie maker. I say that if you can handle the sexual nature of this movie, it is an okay thriller to watch. The predictability of the movie is what I think really holds it back. Rent it is you want to see it, but don't pay th, e iTunes price for it.
Remember, it's only just one guy's opinion.
Geno
Questions, comments or disagreements? Contact me on Facebook. Hit this link and like it. I also now have an e-mail address you can contact me at. It is the_reel_opinion@yahoo.com. I am also on Twitter. You can follow me @TheReelGeno
---
June 10th, 2013
The Reel Opinion's Facebook Page
Geno Reviews The Purge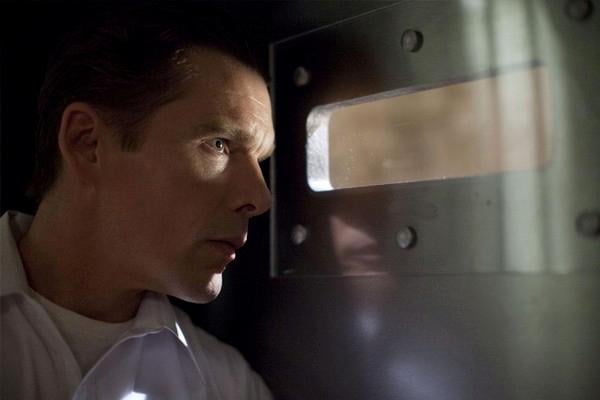 Rated R
Minor Spoilers Ahead!!!
This is one of those movies that you kind of have to turn off the "Common Sense" switch in your head to enjoy. If you really think about the premise of this movie, which I will talk about in a second, you would nitpick this thing to death. If you go into this movie thinking that in THIS America these things could happen, you will enjoy this movie a lot more.
It is March 21st in the year 2022. Ten years ago, our "New Founding Fathers of America" created a day called The Purge, which is a 12 hour period starting at 7:00pm on March 21st. During this 12 hour period, all crime is legal and anyone is a target, except for certain government officials. Certain types of weapons are off limits, which I think is assumed that things like nukes can't be used. James Sandin (Ethan Hawke) is a home security salesman that lives in a high income neighborhood with his family. He is also now the company's top seller. A lot of the systems he sold were to most of his neighbors. On the night of The Purge, James's son Charlie (Max Burkholden) sees on the security system's cameras that a wounded man being chased down by a group of what seems to be entitled rich college students in masks led by a possibly insane blonde student (Rhys Wakefield). Charlie unlocks the security system and lets the wounded man in, which causes the group to descend on their house. The only trouble is, the problems have already begun before they got there.
If you can put aside that the premise of this movie would NEVER work in real life, this movie can be a lot of fun. In real life, giving American's just one day to let loose isn't going to solve our country's problems with violence and poverty. I say, for this movie, let…it…go. If you did what I did and just start thinking like the people do in the movie, you will find yourself enjoying the ridiculousness of it all. Of course, if you start to think this way, you will see things coming a mile away. That didn't ruin the fun of the idea of this film for me, though.
One problem I did have with the movie is the repetitiveness. I think they went to the well one too many times with the "Someone's in danger and are saved at the last minute" thing. T, he movie is also extremely predictable , w, hen it comes to the story and the scares. It relied a lot on both jump and creepy image scares. That being said, these things didn't really hurt the movie at all. Though predictable, the movie did them well.
It is kind of fun to hear the banter on this world's radio and TV shows. Like today, there is more than one side to everything. Not everybody agrees with The Purge. You have pundits on both sides making their arguments on whether or not The Purge is just a way to get rid of the "less productive" members of society. The movie's words, not mine. One of the comments that really stuck out with me was a guy on a radio talk show talking about his aggressions toward his boss being built up for a year and he finally got to do something about it. It makes you wonder what the next day at work would be like if the guy failed in his quest.
I have a feeling that this isn't the last we will see of this premise. This movie really only focused on one family and one neighborhood. The Purge happens all over America as the opening credits show us. As long as it doesn't try to make a serious franchise out of this premise, I would be at least curious to see where this could go. This movie isn't going to make everybody happy, but I think if you want something of a "What if?" storyline that is kind of fun/ridiculous, than this is for you.
Remember, it's only just one guy's opinion.
Geno
Questions, comments or disagreements? Contact me on Facebook. Hit this link and like it. I also now have an e-mail address you can contact me at. It is the_reel_opinion@yahoo.com. I am also on Twitter. You can follow me @TheReelGeno

---
June 7th, 2013
The Reel Opinion's Facebook Page
The Man of Reel Contest
Here it is, the winning essay of the Man of Reel Contest. Congrats to Ed Lozano, Jr! Ed will be going to see Man of Steel with me a day before it comes out. I will also post his review of the movie along with mine the next day.
I have always been passionate about superheroes for three reasons, Hope, Positive Leadership, and Understanding.
Ever since I was a child, superheroes were the foundation to me of hope. I have always hoped, that in my life, when faced with decisions great or small, I would do what was best. Not just for me, but for those around me that either were directly in my life or those that were in my life indirectly. I've spent a better part of my life championing those who I saw could not, or would not stand for themselves. In "liking" super heroes, it was never so much about the cool costumes, or the super powers, but about the value they placed on the existence of the species they swore to defend, and help as much and whenever they could. Positive leadership fell into this too, as by the hope that the actions they chose would benefit others, and inspire those who hadn't tried to before, to do so in the future. To lay the path for a better tomorrow for anyone despite their race, beliefs, gender, whatever. And finally, Understanding. That a superhero would understand the needs of the many compared to their own needs. That they would understand the value of their gifts,(super powers), and what that meant in a way to benefit their species.
Ever since my dad brought home the first comic book I ever read, (which was a superman comic coincidentally) from a local barbershop in my hometown, I have been inspired by them. I spent years reading them, drawing them, (and even continue to do so today in some of the art I create), and try my best to live by the notion, that even though I don't have the traditional comic book super powers, as a grown man, and a father, I do have Hope, Positive Leadership qualities, and Understanding to always keep an open mind, and try my best to do the right thing for all. I would be very confident to say, that if I were to ever be asked to give an example of "Ma and Pa Kent" parents, I would confidently say that I was blessed to have that in my own mom and dad. Teaching me the rights and wrongs, and also letting me find my way with those abilities.
Having said that, this is why I LOVE superheroes. Because in these characters, despite their individual personalities, and their own imperfections, they strive to be the best they can be when its their time to be called upon. I continue to be inspired, to carry on and go forth knowing that Hope, Leadership, and Understanding can be three super powers that any of us can have.
-Ed Lozano, Jr.
Good stuff there! I probably couldn't have said it better myself.
Remember, it's only just one guy's opinion.
---
June 6th, 2013
The Reel Opinion's Facebook Page
Geno Reviews The Numbers Station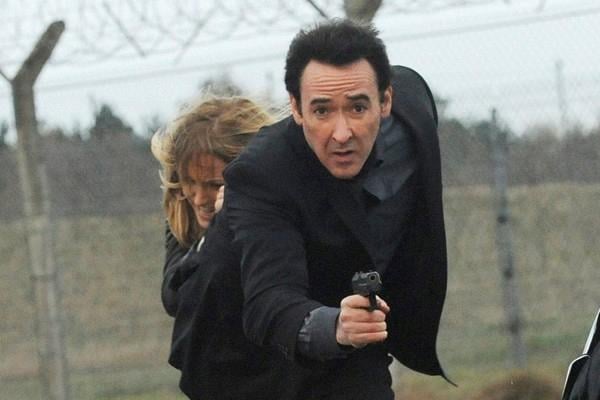 Rated R
Minor Spoilers Ahead!!!
Given there wasn't a lot going on moviewise this week, I had to look at other sources to find another limited release. Normally I would head to iTunes to find a limited release movie or one of their "Indie movies before it hits theaters" films. I ran across this movie a while ago and thought eventually I would give it a shot. It falls under the "Still in theaters" category. A couple of weeks passed and I was looking through NetFlix and realized that this movie was on there. I felt that it had appeared awful quick from theaters to NetFlix. I didn't take it as a good sign.
Emerson Kent (John Cusack) is a CIA hitman. After a witness to one of his hits gets away from him, he tracks the man down at his house. He kills the man, but is seen by the man's daughter. Kent lets her go, but his partner kills her and decides that Kent needs to go away and "get his head straight". He is sent to England to what is called a numbers station. This is where the secret codes go out to CIA operatives to give them their missions. Two months in, a group of armed men attack the station during the shift opposite of Kent's. It is up to him and code announcer Katherine (Malin Akerman) to figure out what happened and what codes the armed men had the other code crew send.
Honestly, this movie is a little boring. I would say that half of the movie is our two main characters sitting around listening to the other code crew's tapes. Sure they eventually show a flashback of what happened to the crew, but it still didn't help the repetitiveness of them as they keep going back to the tapes to figure things out.
Most of the acting either comes off as cheesy or bad. Cusack is alright, but he really isn't given enough to work with here. They try to give him some complicated issues to work through, but it really wasn't enough or it was too predictable to keep me interested. He has played similar roles to greater effect.
Malin Akerman really comes off as too whiney and one dimensional to be likeable here. She has had a decent role or two in her career, but I have never really been a big fan of hers. I think her best roles were in Watchmen as Silk Specter II and her bit part in an episode of How I Met Your Mother. She played Movie Stella in that show's popular movie The Wedding Bride. She was playing a cheesy role in that "movie", which fit her acting style. That being said, my exposure to her has been somewhat limited.
If you have NetFlix, this would be one of those movies you would watch when there is nothing else in your cue. It is not a horrible film, just an average and kind of boring one. It gets a pass from me.
Remember, it's only just one guy's opinion.
Geno
Questions, comments or disagreements? Contact me on Facebook. Hit this link and like it. I also now have an e-mail address you can contact me at. It is the_reel_opinion@yahoo.com. I am also on Twitter. You can follow me @TheReelGeno
---
June 5th, 2013
The Reel Opinion's Facebook Page
Geno Reviews Assault on Wall Street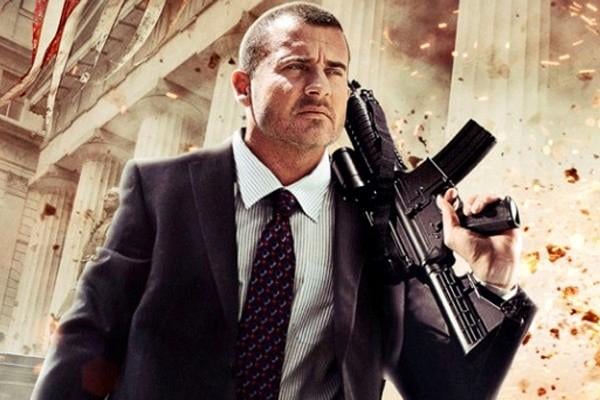 Geno Reviews Assault on Wall Street
Rated R
Minor Spoilers Ahead!!!
Video game fans ALL know who this guy is: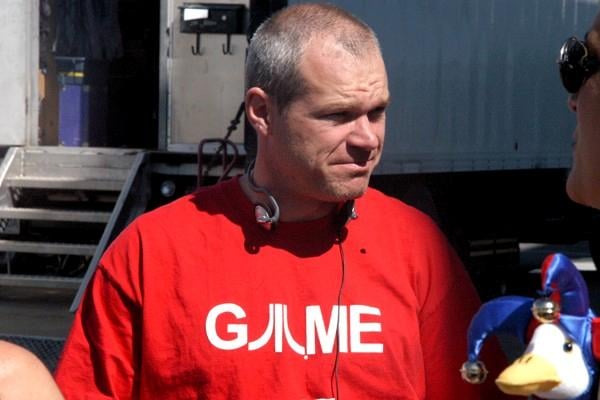 That's right. That's Uwe Boll. This is the movie director that got so tired of critics ripping his work that he challenged some of them to a boxing match…and pretty much had his way with them. It didn't hurt that he was an amateur boxer. I have talked about the guy before on this blog. Yeah, his video game based movies are pretty bad. There was even a rumor that he was not able to get the rights to Metal Gear because the makers of the games couldn't stand his interpretations. I have to say that I like his Postal adaptation, though. I have now watched two of his non-video game movies. The first one is called Rampage and I reviewed it some time ago on the blog. I really thought it was a pretty compelling and though provoking movie. I can now say that I feel the same way about another one of Uwe Boll's movies, Assault on Wall Street.
Jim Baxford (Dominic Purcell) is an armored car security guard with a pretty good life, but lately he has had to deal with some problems. His wife, Rosie (Erin Karpluk), has been diagnosed with cancer and has to undergo expensive gene therapy treatments. His policy hits a cap so they have to start paying for the treatments out of their own pocket. Also, a big company that Jim has a lot of stock in pretty much cheats their way out of money trouble. Only the investors, not the company men, lose their stock market money. The couple burn through all of their savings and eventually it things get to be too much. After things get their worst, Jim finally goes off the deep end and decides to take it all out on those that took away everything from him.
The biggest credit I will give to this movie is the way that it sets up Jim's fall from grace. The movie takes its time in setting up what eventually happens to Jim. A lot of movies nowadays don't take time to set up their characters, but this one did. One thing just doesn't happen to this guy. Every bad thing that could be thrown at him is: financial ruin, family health problems, job loss, etc. This guy takes it for a long time and finally just snaps. While you won't totally agree with his methods, you may find yourself understanding them.
I think that Dominic Purcell is one of the most underrated actors working today. He really knows how to get you to feel for him, even when he starts his killing spree. Over time in this movie, you just watch him boil until he finally has had enough. I thought he did a really good job at portraying a man that keeps getting put down over and over and then decides to fight back
<, p> Is there anything that Eric Roberts won't act in? He is like in everything. The guy just signed up for The Human Centipede 3 for crying out loud. I watched about 5 total minutes of one of those and I will NEVER go back to finish it…not even if you paid me.
The supporting cast is pretty good. Actors like Keith David (Freddy), John Heard (Jeremy Stancroft) and even Edward Furlong (Sean) do a decent job as the people in Jim's life, whether they are a friend or an enemy.
The advertising for this movie screams big action movie, but the real story is much better than that. For the most part, it is unheard of these days to give this much character development in a movie. Uwe Boll, who also wrote the movie, does a great job of setting up the character of Jim as a strong and sympathetic guy that, you want to root for even when he starts to go overboard. Maybe Uwe Boll should just keep doing movies like this from now on.
Remember, it's only just one guy's opinion.
Geno
Questions, comments or disagreements? Contact me on Facebook. Hit this link and like it. I also now have an e-mail address you can contact me at. It is the_reel_opinion@yahoo.com. I am also on Twitter. You can follow me @TheReelGeno

---
June 4th, 2013
The Reel Opinion's Facebook Page
Geno Reviews The Internship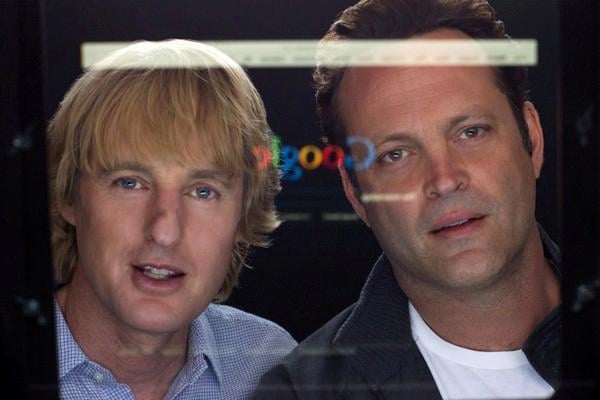 Rated PG-13
Minor Spoilers Ahead!!!
I wasn't sure what I was going to review this Friday on air because these early releases have me a little ahead of my own schedule. Saturday afternoon I ran across a story that said there would be screenings of The Internship at select theaters that night. I went on a search to find if it would be anywhere close and sure enough, I found it playing in Savoy. Were the laughs of this movie worth the trip out of town? Not really, but it was still a decent and somewhat entertaining movie.
Nick and Billy (Owen Wilson and Vince Vaughn) are traveling salesmen in an age where traveling salesmen are pretty much obsolete. After they find out from a client that their boss's business has gone under, they try to decide what to do with their lives. While searching online for a job, Billy gets to thinking that he is using Google a lot. He looks up jobs at Google and discovers an internship program, which he convinces Nick to join with him.
Unfortunately this is one of those movies that the trailer tells you most of the good jokes. That is not to say that this movie still can't be funny, because there are still some decent laughs here. That being said, this movie isn't as funny as it could be. A lot of the jokes fall flat or get overused. I think actor Aasif Mandvi (Mr. Chetty) was only cast because he says "Google" funny. I guess I am trying to say that you shouldn't always expect to laugh out loud the whole time with this movie.
Though their performance isn't as strong as it was in The Wedding Crashers, I will like Wilson and Vaughn as a team. I think that they pick up on each other's weaknesses and help to cover them a little bit. Vince Vaughn playing Vince Vaughn kind of got old a while ago, but Wilson's performance helped to balance it out a little. I guess the same could be said about Wilson's performance, as well.
Will Ferrell makes a pretty funny cameo appearance. "Do you know what this tattoo says???"
At times, this movie did feel like a big commercial for Google. I was hoping that it would feel more like just a setting, but at times the naming of the products and things kind of got to be too much. I think it felt the heaviest near the first of the movie, but overall it didn't ruin the story.
I thought that the story wasn't too bad. Like some of Vince Vaughn's other movies, this was a movie about the underdogs coming out on top and in the meantime, learning about themselves and from each other. It really wasn't anything new, but the characters were likeable and many times easy to relate to.
This one is definitely a rental. I enjoyed the movie, but there is no real reason to go to the theater to see it. If you can't get enough of Vince Vaughn and Owen Wilson, you might dig it more. If you are looking for another Wedding Crashers, though a fun and entertaining movie, this if not it. That movie would be called Wedding Crashers. You can find it at your local video store.
Remember, it's only just one guy's opinion.
Geno
Questions, comments or disagreements? Contact me on Facebook. Hit this link and like it. I also now have an e-mail address you can contact me at. It is the_reel_opinion@yahoo.com. I am also on Twitter. You can follow me @TheReelGeno

---
June 3rd, 2013
The Reel Opinion's Facebook Page
Geno Reviews After Earth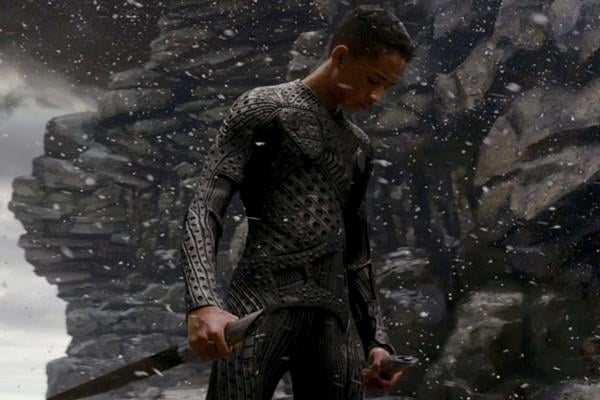 Rated PG-13
Minor Spoilers Ahead!!!
I found the marketing for this movie pretty funny. The marketing for this movie was pushing that this was a huge summer action blockbuster starring WILL SMITH and his son JADEN SMITH!!! Father and son, on a world where "EVERYTHING HAS EVOLVED TO KILL THEM". That is what I got out of the marketing of the movie. What I got from the research of the movie is that it was more of a Jaden Smith movie than a Will Smith one. I also got that this was directed and partially written by M. Night Shyamalan. The makers of the movie tried to hide that from the movie going public for obvious reasons. I mean, the guy hasn't made a good movie since Unbreakable in 2000. What was advertised and what we got was way off.
We left Earth 1000 years ago because we destroyed it, even though a lot of the disasters they show are not man made. Maybe they were trying to make a global warming argument? We found another planet that we named Nova Prime. Another alien race wanted the planet as well, so we had to fight them. They sent out their secret weapons called Ursas, alien monsters that are blind, but can smell our pheromones when we are afraid. Cypher Raige (Will Smith), a Ranger, finds out that he can mask his fear and the Ursas can't find him. This is called "Ghosting" and he uses it to kill the Ursas. His son, Kitai (Jaden Smith) is a Ranger in training, but has failed his test because he "loses it in the field". After having to tell his father that he has failed, his mother convinces his father to take him on a routine mission so they can spend some time together. Events lead to the ship crashing on a planet that has been quarantined and it not to be bothered. That planet is Earth.
There ar, e almost too many bad things to say about this movie, so I will pick the ones that bothered me the most. The first is trying to set up the movie for you. I could have written three more paragraphs up above and I did have to cut down that one. There is almost too much that they want you to know and not enough time in the movie to explain it to you. That being said, if they had added more time to the movie, it would have probably been more boring than it already is.
The acting is atrocious. I am not the biggest Will Smith fan, but I think he is alright especially in action movies. Here he is emotionless and boring. I know that the character is supposed to keep his emotions in check to keep the pheromones in check, but it didn't say that he couldn't have ANY emotions at all. Jaden Smith is even worse. He really does not come off likable or even believable at all in this role. I know he is the son of Will Smith, who can be entertaining, but that does not mean he SHOULD be acting as well. Will Smith is one of the producers of this movie. Do you think the casting of his son in a "Summer Blockbuster" was like a birthday present to him or something?
The idea of a creature that can smell our fear is okay on paper, but the reality just does not work. This is supposed to be in the future , where everyth, ing is advanced. Even The Rangers have suits that are basically a "Spidey-Sense" that warns them of things. You can tell me that they could not have created a suit that could mask or even cover their pheromones? We have airtight suits NOW that would do that. They also have to stay warm at night on Earth. The suit can change colors, but it could not have something to warm it. We have seats in our cars that do that NOW.
If Earth was completely destroyed by us, wouldn't there be at least SOME things still there to show that we were there? You can't tell me that even after a thousand years ALL of our landmarks would be COMPLETELY GONE. Hell, the Roman Coliseum is almost 2000 years old and it is still there.
My biggest problem with the movie is that even Will Smith's character says that "The ENITIRE planet has EVOLVED to KILL HUMANS". That is a pretty bold statement. I imagined mutant plants and animals that only had a thirst for human blood. That is what that statement said to me. Other that getting attacked by some animals every once in a while and having to survive the elements, our main character didn't really have to deal with much. If this is how the things on Earth would evolve to kill us, then evolution is stupid.
Even though they didn't want to admit it, I think this was supposed to be M. Night Shyamalan's comeback movie. I think that if it did well, he was going to come out and basically say, "See, I told you I was awesome!" Well, sorry Mr. Shyamalan, you can add this to the pile of bad ones. Maybe consider revisiting Unbreakable. You can't tell me that there isn't potential there.
There is a lot more not to like here, but I think I have said enough. I would not even recommend a rental to curb you curiosity of this movie. I think this was a vanity project from start to finish and is not worth your time or money.
…Am I seeing this right? Have they already planned a sequel???
Remember, it's only just one guy's opinion.
Geno
Questions, comments or disagreements? Contact me on Facebook. Hit this link and like it. I also now have an e-mail address you can contact me at. It is the_reel_opinion@yahoo.com. I am also on Twitter. You can follow me @TheReelGeno