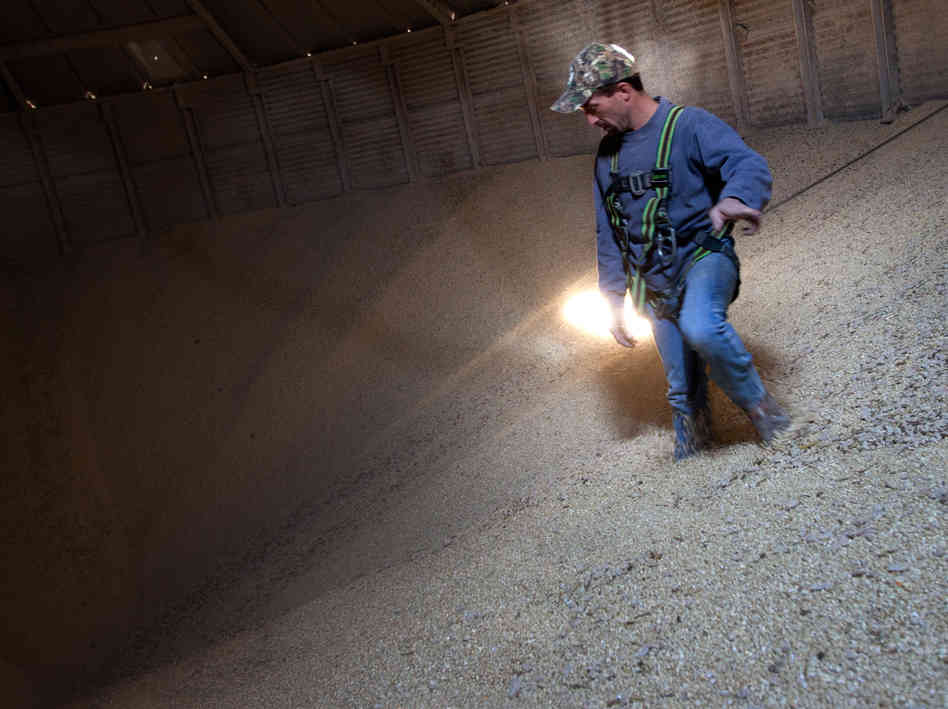 Decatur - Farm accidents claim several hundred lives each year. Entrapment in grain bins is among the deadliest accidents.
In 2010 alone 25 people died in entrapment accidents. Fire departments frequently undergo special training to save people.
But tightening regulations does not seem to be in the cards. In 2011 the Department of Labor proposed sweeping new regulations. They were withdrawn after protests by farm organizations and politicians from both political parties. It is not likely there will be additional regulations during the Obama administration.
Earlier this week a man died in Sidney in Champaign County when he was asphyxiated in a grain bin at a local country elevator.