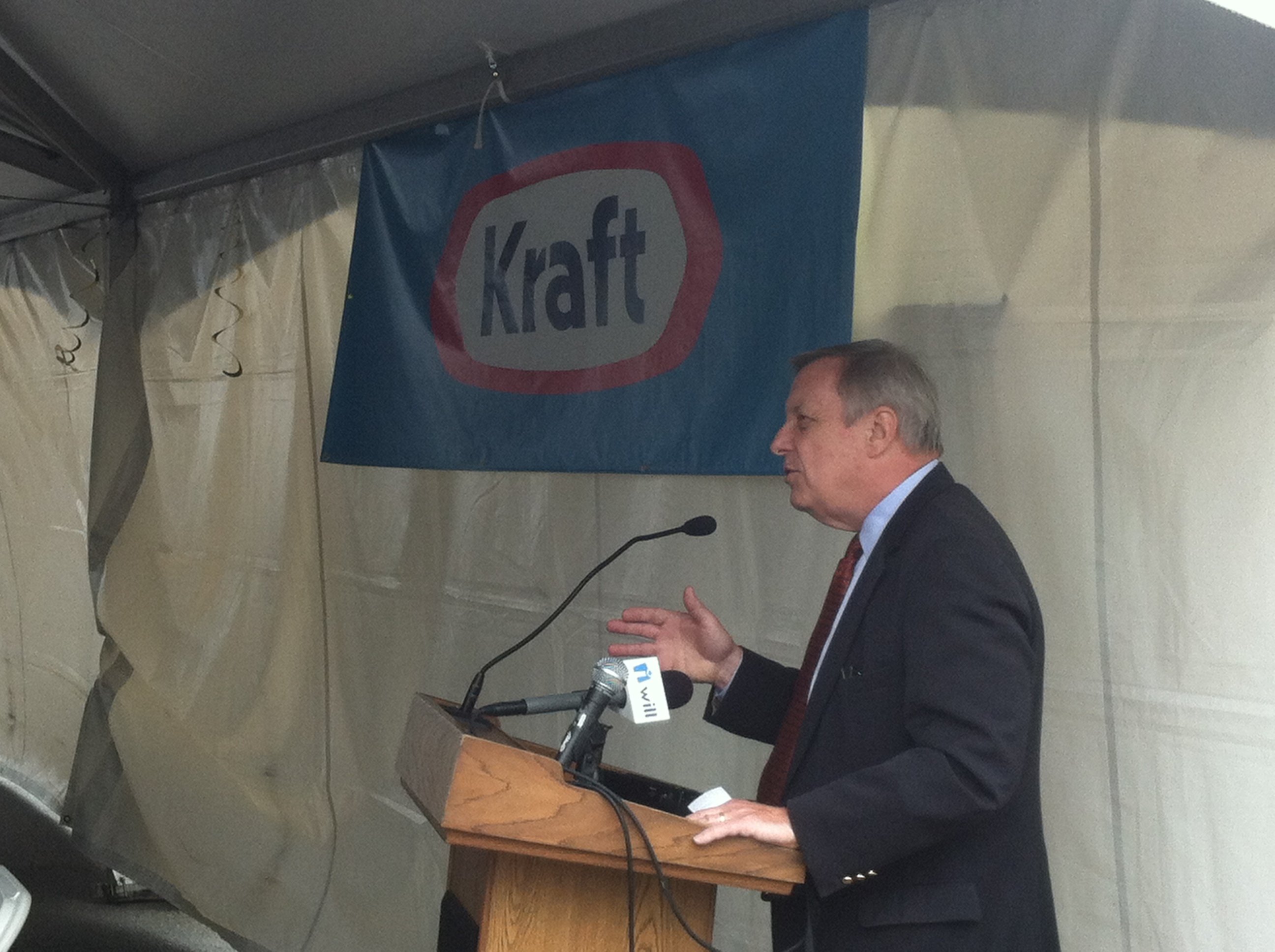 CHAMPAIGN - Kraft Foods held a ceremony in Champaign Friday, celebrating 50 years at the W. Bradley Ave. facility.
Joining workers at the anniversary event were Congressman Rodney Davis as well as U.S. Senator Dick Durbin.
Although not the oldest Kraft building, the Champaign facility is the largest both in size and distribution. The company employs approximately 1200 people.
At the end of the event, Kraft representatives presented a check for $15,000 to the Eastern Illinois Foodbank.