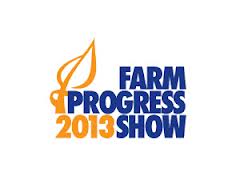 Decatur - Hotels in Decatur are booked for the Farm Progress show August 27-29.
"It's the largest farming show in the United States," Teri Hammel of the Decatur Convention & Visitors Bureau told WAND News. "The (economic) impact is just unbelievable. Gas, Food. Even places like Rural King and Farm & Fleet. They get attendees who come and want to see what do you have in the United States."
Getting a hotel room in the city will be tough. The Decatur conference Center & Hotel is booked. "It is a sell out which is great because we sit on 370 rooms," said Susan Keane of the Conference Center. The hotel is sending guests to its sister properties in Champaign & Springfield.
Decatur has also worked out an agreement with Eastland Suites in Bloomington. People can book a room in that hotel and take a shuttle to the Farm Progress Show in Decatur.
The 2013 Farm Progress Show takes place at Progress City on the Campus of Richland Community College.