Mt. Zion Baby Needs Liver Transplant
Posted: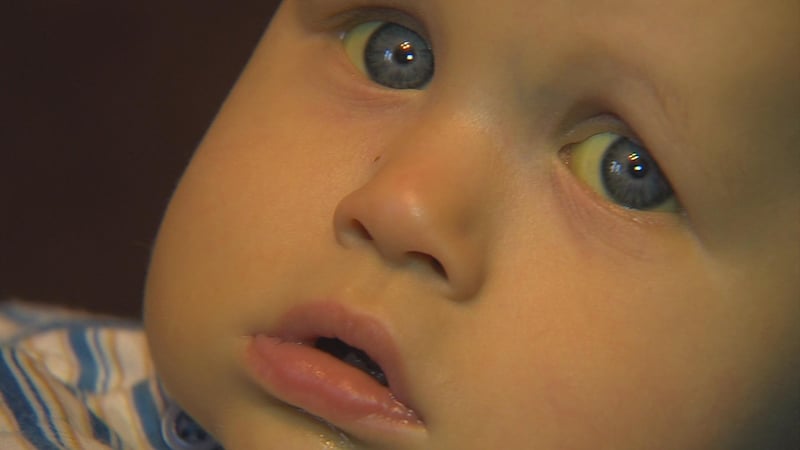 MT. ZION- Six month old Crosby Hoots is tiny at just 13 pounds, with shining blue eyes. But he's a serious boy with a serious condition. His yellow skin was a clue something was wrong.
Mom and dad Gina and Philip hoots got the diagnosis after some irregular tests: a rare disease of the bile ducts and liver called Biliary Atresia
"He has no way for the bile to get out of the liver,"Gina says.
Which ultimately leads to liver failure.
"If the surgery does not happen, children with biliary atresia are not expected to live past the age of two," Gina says.
It means big surgery for little Crosby. A liver transplant could save him.
He's on the transplant list at St. Louis Children's Hospital and they're hopeful the surgery will save his life.
The Children's Organ Transplant Association is honoring Crosby. They've set up a fund to help pay for his medical costs. The goal is 50 thousand dollars. If you'd like to help, here's the link: http://cotaforcrosbyh.com/
COTA is also holding a benefit-- in honor of Crosby. It will be held at Timbuktu saloon in Decatur August 24th. It includes a poker run silent auction, live music and a pulled pork lunch. Here's the flyer: https://www.facebook.com/photo.php?fbid=469220776501607&set=a.465942320162786.1073741828.464646786959006&type=1&theater