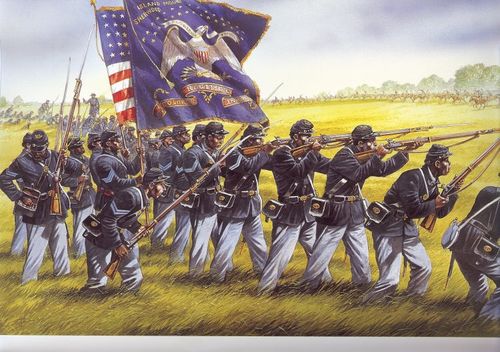 Springfield - Civil War re enactors set up camp Saturday to commemorate the 150th anniversary of President Lincoln signing the Emancipation Proclamation in 1863.
The contribution of African American solider's and sailors was the main focus of the days events. "We're focused on the role of United States colored troops, " Bob Davis of the Abraham Lincoln Association told WAND News. "The solider's and sailors and their contribution to what President Lincoln called the nations new birth of freedom."
Re enactors played the role of members of Company F - 29th Infantry United States Colored Troops. It's a chance to educate children about the role of blacks during the war. "A lot of kids don't know that African Americans fought in the Civil War," said Les Brockman of Milwaukee. "They know about wars today. But the wars in the past they don't know about."
The days events were held on the grounds of the Old State Capitol in Springfield.