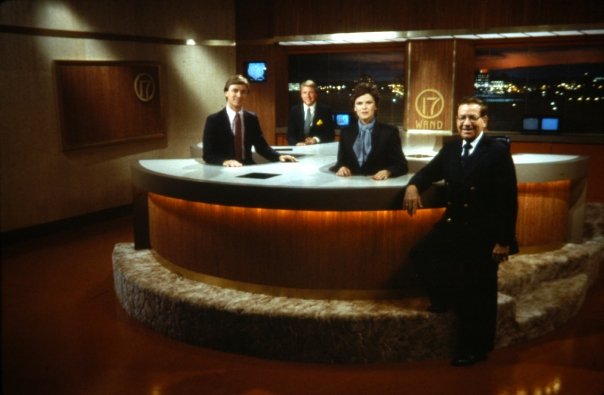 Decatur - WAND TV is celebrating 60 years of broadcasting this weekend. We first signed on the air at 4pm August 16, 1953.
In those days we were WTVP and broadcast programming from DuMont and ABC. We were one of the original ABC TV affiliates. We became WAND in the mid '60's and joined NBC in 2005.
We have put up a historical video by reporter Doug Wolfe on our WAND-TV Facebook page. It contains interviews with the late Loren Boatman and former anchor Gayle Simpson. And, here on WANDTV.com we have put up a slide show with old photographs.
Pictured is the evening on-air news team in the mid 1980's. Rick Zurak, sports; news anchors Tom Green & Kim Sherwood; Weathercaster Loren Boatman.