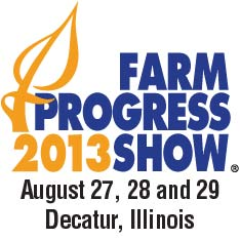 Decatur - Organizers of the Farm Progress Show are ready to handle scorching heat this week.
Sixteen tents have air conditioning where those attending the show can cool off. Water will be available at food courts and from vendors.
A medical tent has been set-up and will be staffed by 20 people including nurses, physicians, emt's and firefighters.
If you run into a medical emergency call 911.