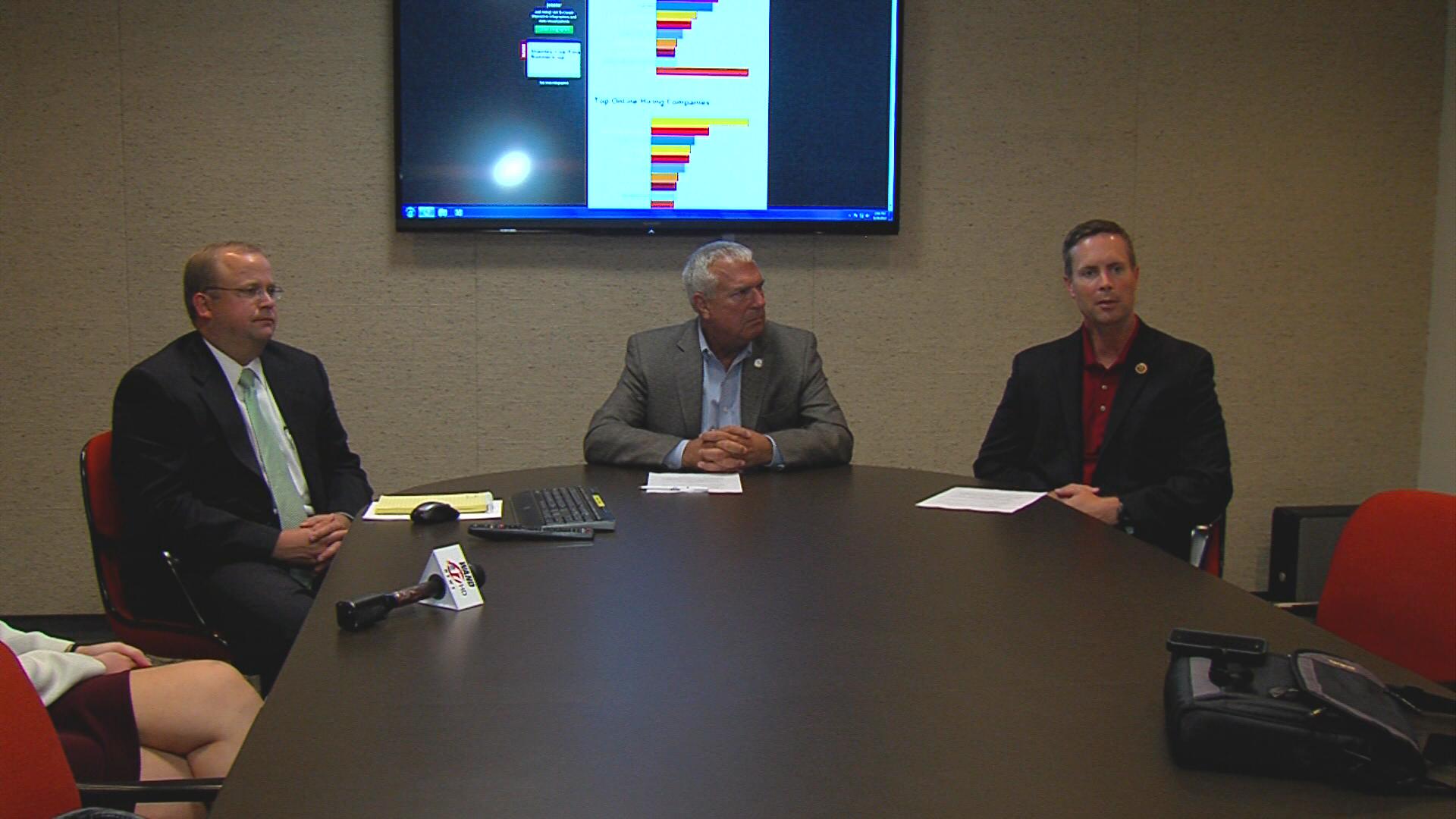 DECATUR- Congressman Rodney Davis met with city councilman Pat Laegeler and City Manager Ryan McCrady to discuss the problem of Decatur's high unemployment.
They looked at the data asking the questions why the unemployment rate is so high.
Of course, there have been layoffs like those at Caterpillar.
But a big problem they say, is that workers need to be re-trained for jobs. That there are jobs in the community, but that people aren't being hired because they don't have the necessary skills.
McCrady says having effective and efficient training is vital.
Davis also spoke about his proposed legislation the opportunity knocks act that would guarantee that people can still get unemployment benefits while undergoing job re-training.
They say there are 700 available jobs in Decatur.