Strike Force Puts The Brakes On Unsafe Buses
Posted: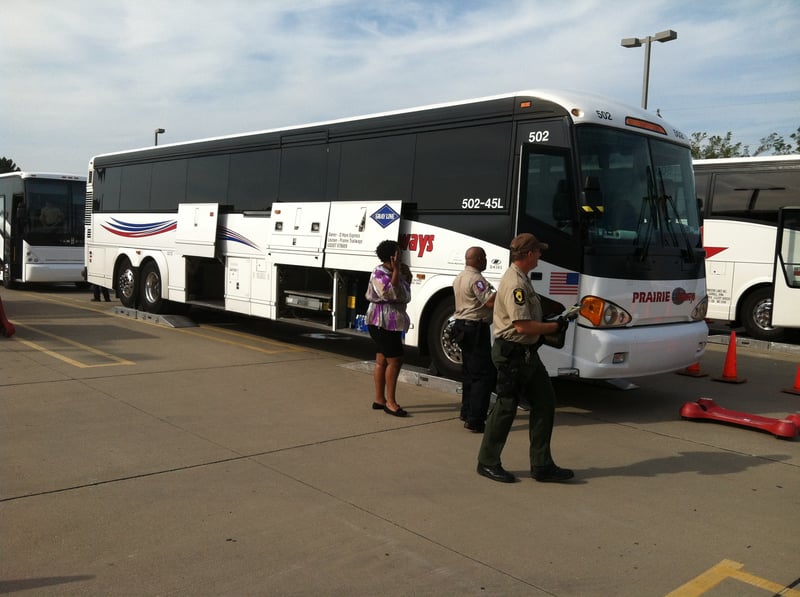 Decatur - Illinois State Police are part of a nationwide strike force targeting unsafe buses and bus drivers.
"If there's some type of equipment malfunction, or the driver errored, that could cause a lot of people to get injured or hurt," State Police Major Brad Carneuff told WAND News.
The WAND News I-TEAM watched for two hours as the state police "Passenger Carrier Strike Force" inspected bus after bus as they arrived at the Farm Progress Show in Decatur. Troopers are hoping to inspect 300 buses over a two day period at the farm trade show. In the time we observed the inspections 3 buses were taken out of service due to safety issues.
In addition to finding safety violations troopers are also making sure drivers are qualified to drive buses.
During 2012 the inspections removed more than 100 buses from Illinois highways. "We inspected 525 motor coaches and found more than 140 with out of service violations on them," said Tom Wise of the Illinois Department of Transportation.
Central Illinois has seen several incidents involving unsafe buses. In August 2012, a Mega Bus blew a tire and crashed into a bridge on Interstate 55 near Litchfield. In October 2012, Lex Express in Champaign was shut down by the federal government for operating unsafe buses.