DMH CrossFit Enhance 1st D-Town Throwdown
Posted: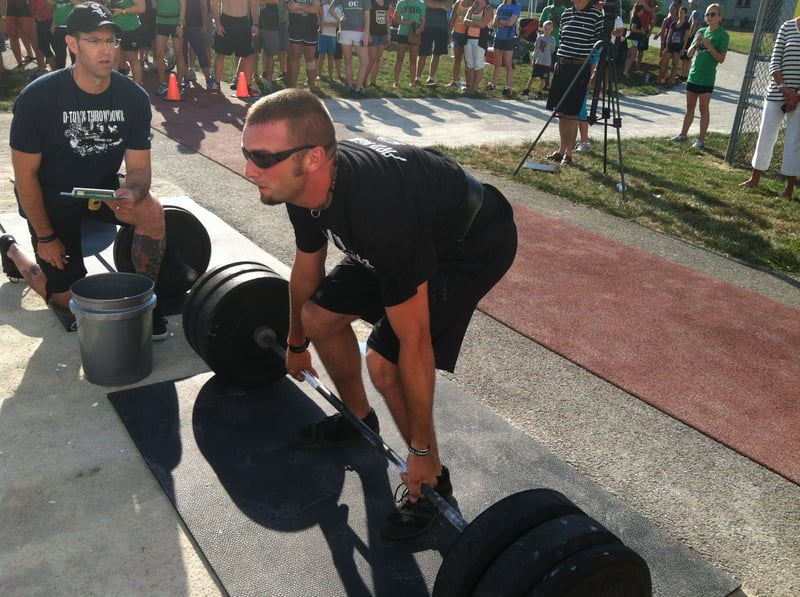 Decatur - The first annual DMH CrossFit Enhance D-Town Throwdown is bringing together some of the best athletes in the Midwest this weekend.
CrossFit is the principal strength and conditioning program for many police academies and tactical operations teams, military special operations units, champion martial artists, and hundreds of other elite and professional athletes worldwide.
Approximately 270 CrossFit athletes representing 45 teams from Illinois, Iowa, Indiana and Missouri are competing in 5 different strength and conditioning work outs both today and Sunday.
The 45 teams are comprised of six people, three women and three men, from the same Crossfit gym.
"We're extremely excited to be hosting a great competition for Central Illinois and the north central region CrossFit athletes," said Josh Newton, manager of DMH Crossfit Enhance.
The DMH Crossfit Enhance facility is owned and operated by Decatur Memorial Hospital. It's facility is more than 5,000 square feet, on five acres of land, with a finished 400 meter & 200 meter track.
It is part of the DMH Sports Enhancement Center. 500 members work out at DMH CrossFit Enhance. (Pictured is an athlete competing on Saturday, September 7, 2013.)