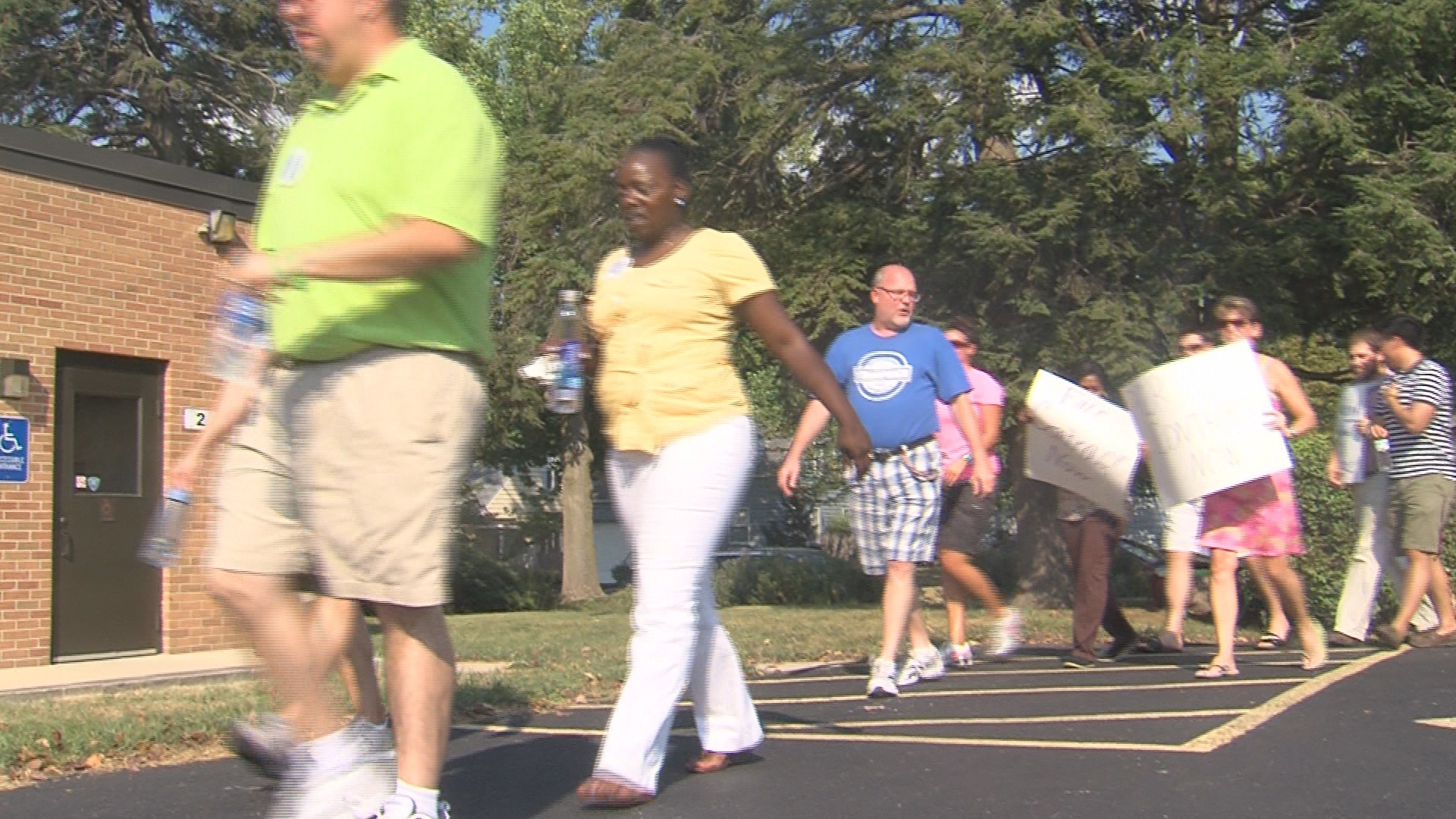 CHAMPAIGN - Teachers from the Champaign Unit 4 School District held an informative picket Tuesday afternoon, as they are currently working without a contract.
Nearly 100 teachers joined in the march, held around 3:30 p.m. outside of the Mellon Administrative building.
The picket proceeded the second of three planned negotiation sessions with the district and a federal mediator.
According to Cathy Mannen, President of the Champaign Federation of Teachers, there have been "tentative agreements" on certain issues, yet there is still "a lot of work to do."
Mannen says outstanding issues involve finances, working conditions, and the time teachers are required to work outside of the classroom.
The teachers' passed one-year contract expired in June, says Mannen. Negotiations began in May.
On Tuesday, a representative for the school district did not return WAND's call.