Water Plant Fire Comes Before New Plant Is Completed
Posted: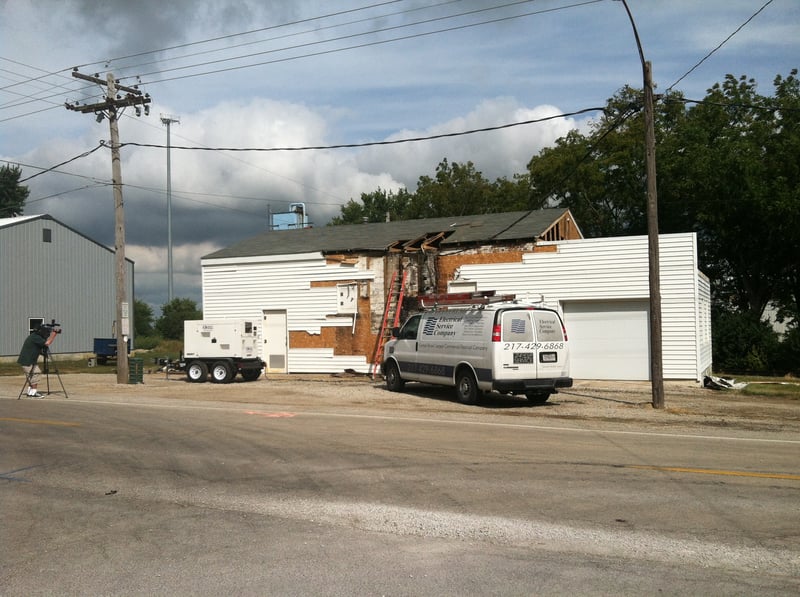 Warrensburg - Fire damaged the old water treatment in Warrensburg Sunday evening.
When firefighters arrived a metal electrical panel box on the outside of the building had flames shooting out of it. "It started really popping and exploding and it got a lot of fireworks," water plant operator Danny Hadley told WAND News.
Flames from the fire melted siding off the front of the building. The fire also burned into the roof. The Warrensburg fire department managed to keep the fire from spreading to an area where chlorine is kept and used in the water treatment process.
"I had put the hazmat team on standby just to make sure that if it got truly into the building we would have a hazmat incident with the chlorine. But that was not the case," said fire chief Keith Hackl.
The fire comes as the village of Warrensburg constructs a new water treatment plant on adjoining property. The village has been waiting on federal funding from the USDA to complete the project. But until those funds are received the village will have to spend about $30,000 to keep the old plant operational until the new plant goes on line in 2014.
"$30,000 is a lot of money to put into an old building," said Hadley. The old plant began operations in 1935.
The water department serves 456 customers. Water service was not disrupted by the fire and an emergency generator is supplying electricity to the plant.
The new plant will cost over $90,000 by the time it is complete.