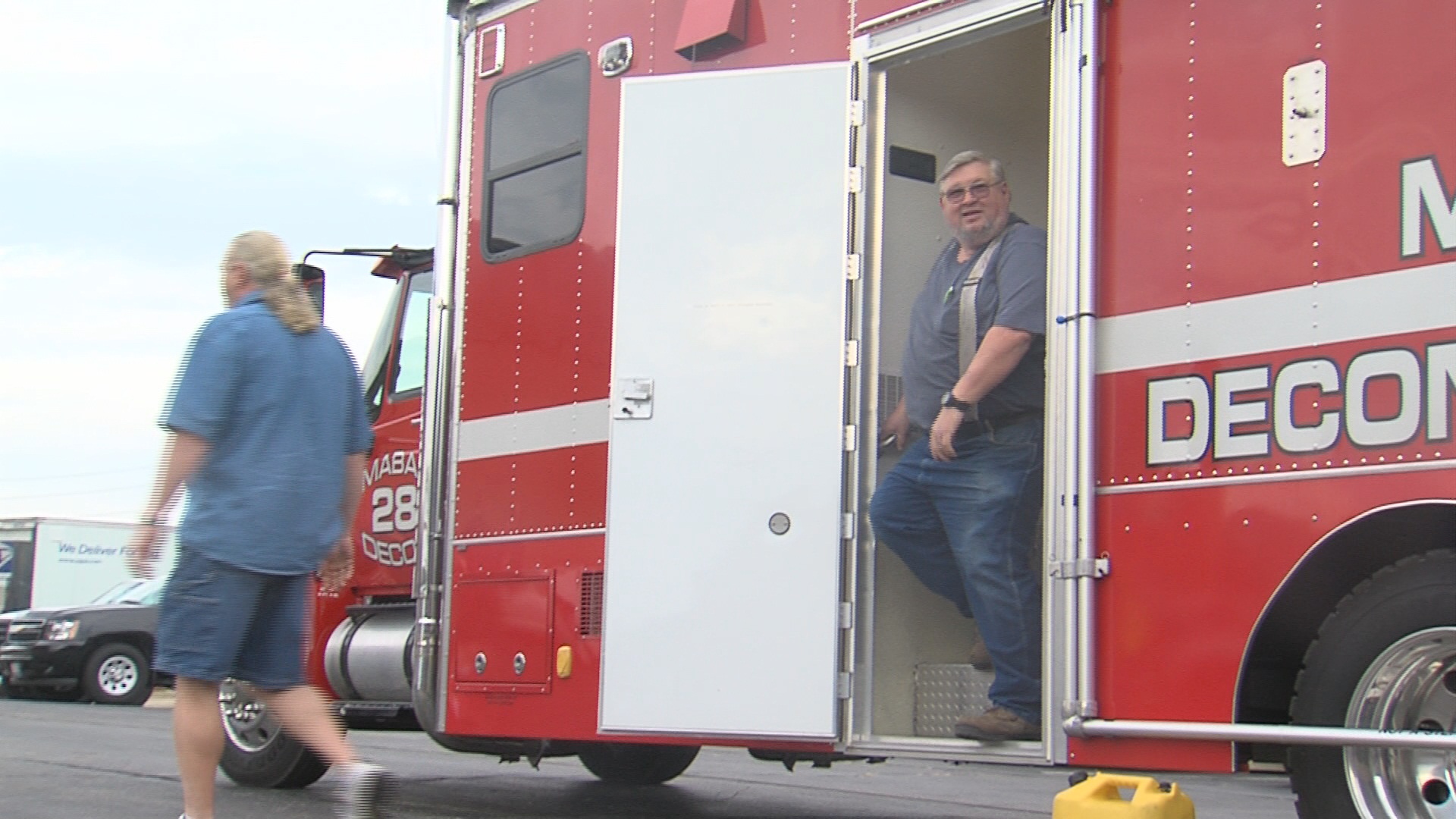 CHAMPAIGN - Postal workers and first responders teamed up Tuesday for a biohazard emergency response exercise.
Starting around 4 p.m. at the Champaign U.S. Postal Services Processing and Distribution Center, employees practiced what to do in the event that anthrax or other dangerous chemicals are detected on mail.
One by one, people went through a decontamination unit, assisted by local fire and hazmat crews.
Workers then spoke to Public Health officials, who would be on-scene during a real disaster, dispensing medication.
U.S. Postal Services spokesperson Valerie Welsch says emergency response drills are held at distribution centers each year, all over the country.