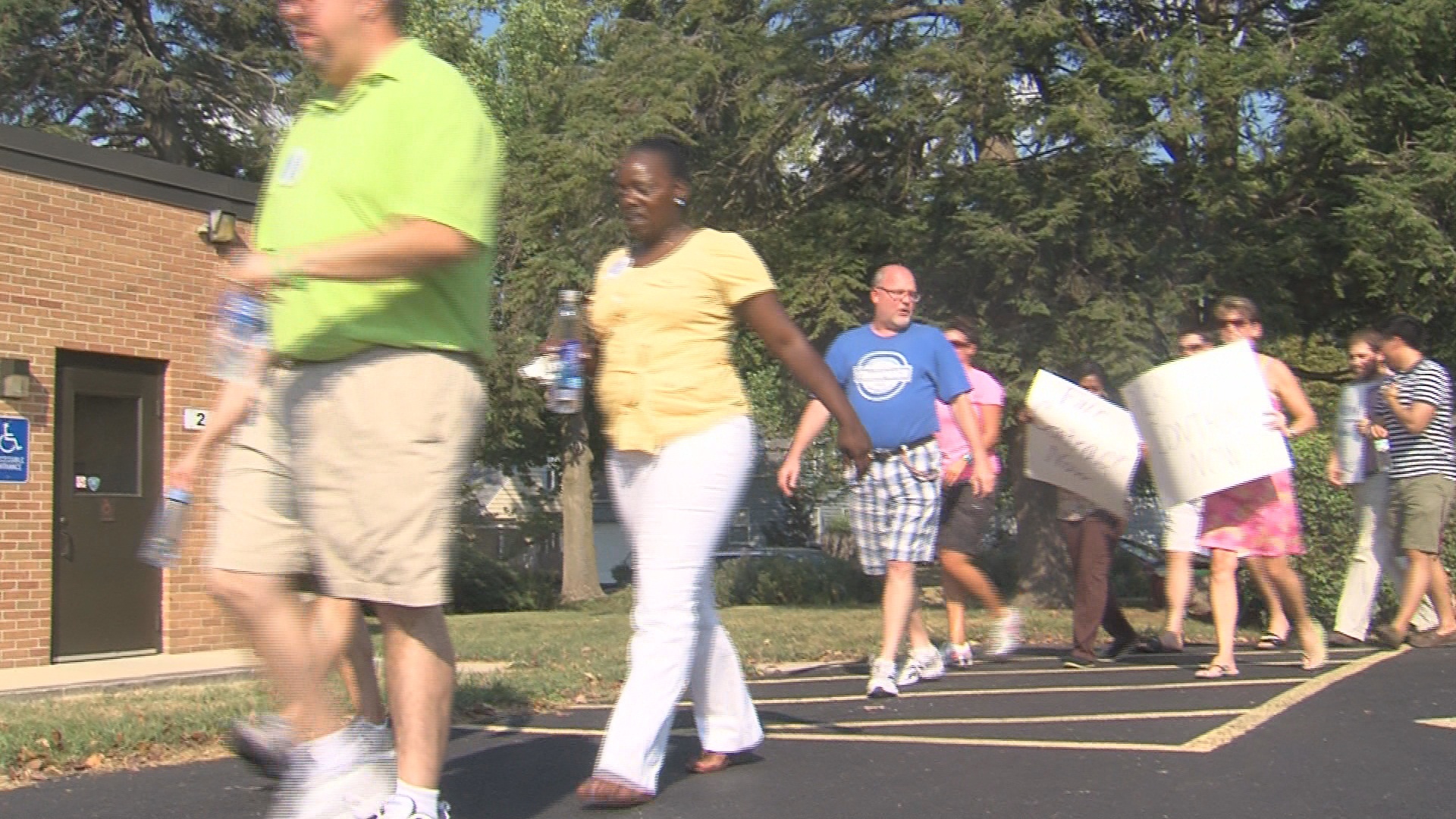 CHAMPAIGN - Close to 97 percent of Champaign teachers voted for union members to authorize a strike Wednesday.
In an afternoon meeting held at Jefferson Middle School, over 500 teachers came out to give the go-ahead.
The measure comes as teachers and the district have been failing to reach agreement on several contractual issues, despite federal mediation. Currently, teachers are working without a contract.
"Talks are still ongoing but obviously if things were going well it would have been settled by now," said Dave Comerford, Spokesperson for the Champaign Federation of Teachers.
In a statement released prior to the vote, the School Board said they were "disappointed" to learn about the meeting.
According to the district, their proposal would make Champaign teachers the highest paid in the area, with fully paid health and dental insurance.