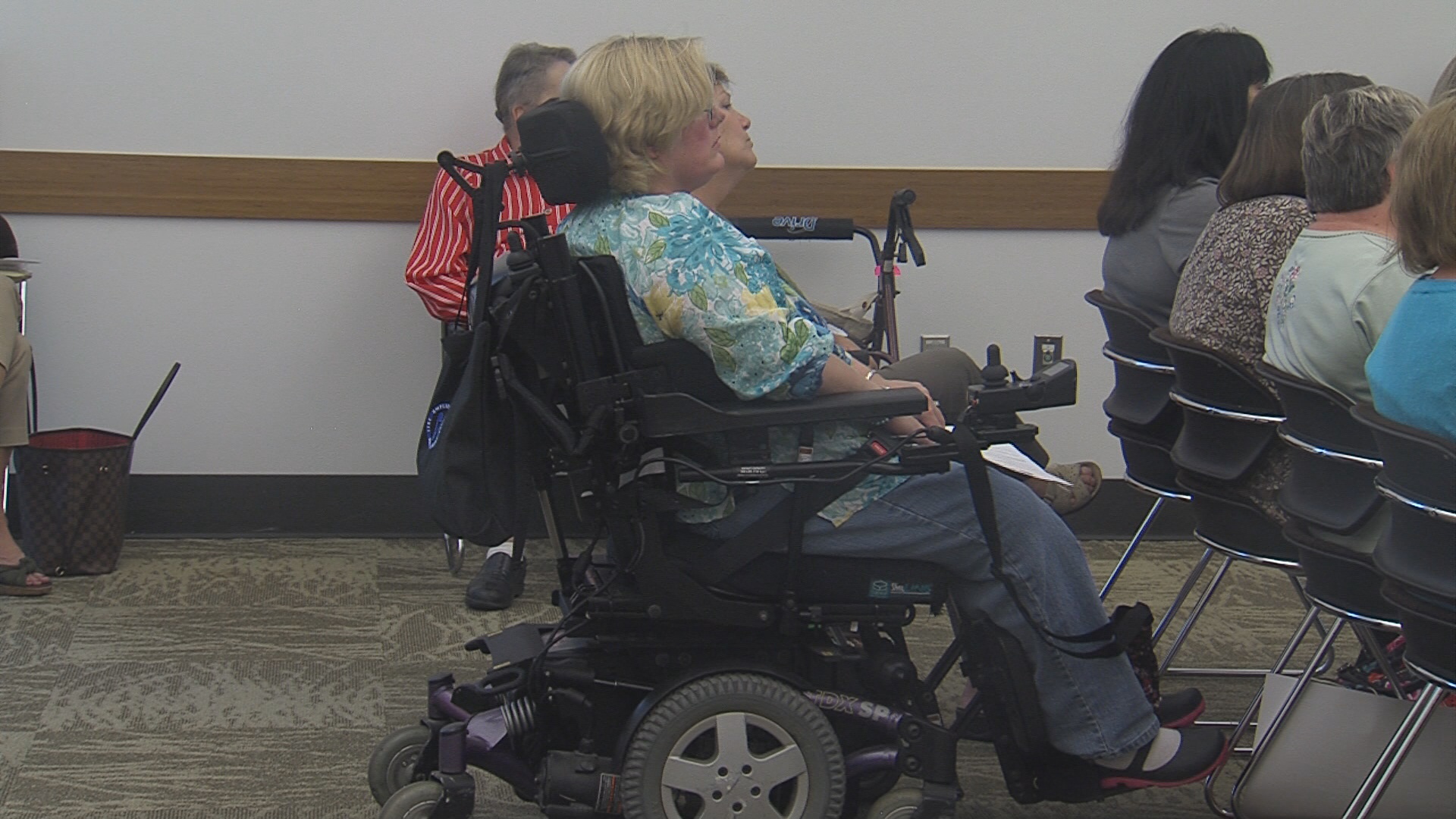 CHAMPAIGN - Locals were given the opportunity to voice their concerns about services for the mentally ill and disabled on Wednesday.
In a Public Hearing held at the Champaign Public Library, dozens attended to share thoughts or even complaints.
Barbara Pritchard, a Disability Rights advocate with Cerebral palsy, says the community needs to provide more employment and residential living opportunities for those with physical or mental challenges.
Pritchard helped to organize the event, which was hosted by both the Champaign County Developmental Disabilities Board and the Champaign County Mental Health Board.
Executive Director Peter Tracy says it is important for the boards to understand local concerns and therefore determine the best way to spend funds.
Tracy says a large local concern right now regards the lack of services and wait lists for people seeking residential care.