Community Remembers Jacksonville Boxing Great
Posted: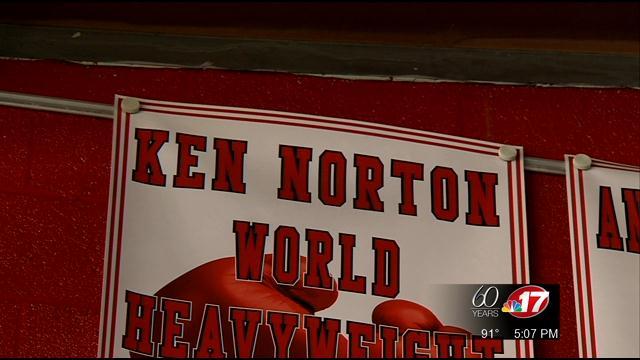 Jacksonville - With every step you take around the Jacksonville Bowl, you'll see tributes and reminders of the athletes that have come and gone at Jacksonville High School.
Among the thousands of athletes, there's one that many consider the greatest Crimson of all time. That is Ken Norton, who still to this day, has an impact on this community, and the kids in this school.
He played football, basketball, and track for the Crimson.
In fact, he was so good, the state had to change its track rules to give other teams a chance against Norton.
"Which basically says that you can only compete in four events per meet," explained Jacksonville High School athletic director Jared Lamb.
After high school, Norton went to college at Northeast Missouri State University to play football, but he would leave early, enter the Marines, where he discovered boxing, and that's where his legend grew, taking on Muhammad Ali, and beating him.
Jacksonville senior Tavion Brown told WAND News that,"the fact that Muhammad Ali is one of the greats, and to go out there and beat him, let alone break his jaw, that is fantastic, it's awesome."
As his banner hangs high, his presence will forever be felt by Jacksonville athletes.
"He was a big role model to a lot of kids, and he showed that it can be done, that you can make it out of Jacksonville, and that you can make it big in life," said Jacksonville senior DeVonte' Clark
"The things that he was able to do, after being here, could give us guys here the dreams that we could maybe go out and make something of ourselves as well," added Brown.