Firehouse Pooch On NBC's Today
Posted: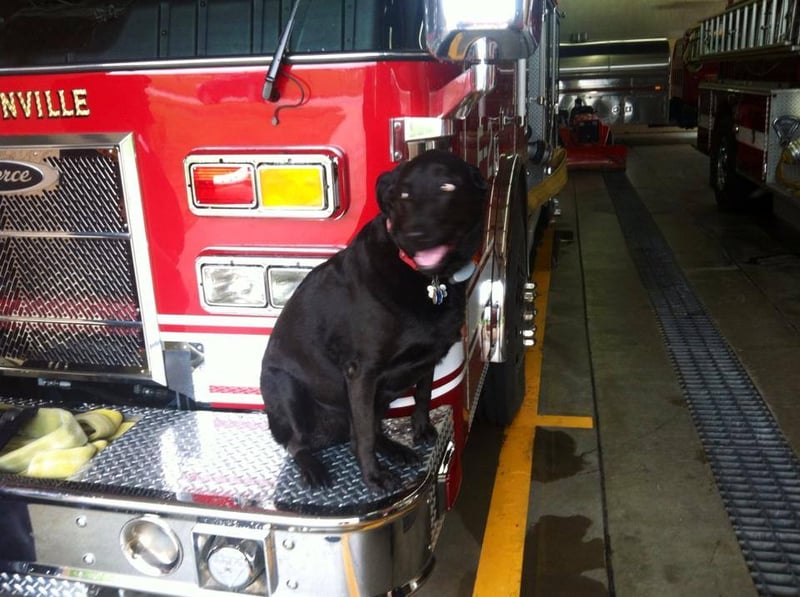 Jacksonville - Smokey, a firehouse dog for the Jacksonville fire department, is about to make her national television debut on NBC's "Today."
When Smokey was just six weeks old Jacksonville firefighters rescued her from a burning house in 2009. "She was clinically dead when they brought her out," said Lt. Todd Warrick.
"The vets almost wrote her off," Fire Chief Rick Kluge told WAND News. "She might never make it out of this. And now seeing her all these years later she's doing great."
The Jacksonville Fire Department had just received a donation of pet resuscitators from a Springfield company. Smokey was the first animal they saved.
Smokey now lives in fire station 2. "She is kind of like an employee except she gets paid in food and a lot of TLC," Warrick stated.
The fire department entered Smokey in a national contest run by NBC's hit series "Chicago Fire." NBC is looking for the 'Perfect Firehouse Pooch." She is now a top three finalist and will appear on "Today" this coming Tuesday, September 24th. The show airs on WAND TV.
Smokey is used to teach children about fire safety and demonstrates "stop, drop & roll" to youngsters as a safety lesson in case their clothes catch fire. She can also open & close a door to let herself in and out of the firehouse.
Viewers will be able to vote for Smokey on-line with the winner being announced on "Today" October 1st.
If she wins Smokey will make an appearance on an upcoming episode of "Chicago Fire."
(Picture - Smokey relaxing on the front of a Jacksonville fire truck at station 2.)