ADM announces moving Global Headquarters
Posted: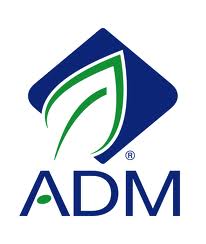 DECATUR, Ill., Sept. 23, 2013 – Archer Daniels Midland Company (NYSE: ADM) announced today a number of multi-year financial commitments—to economic development, education and social services—to help ensure that Decatur remains a strong and vibrant community as the company explores establishing a new global headquarters and customer center.
"Decatur has been our hometown for 44 years, and it will continue to be an important center for our North American business. It is home to two of the largest processing facilities in our global network and our single largest community of employees," said Patricia Woertz, ADM chairman and chief executive officer. "As we explore establishing a new global headquarters and customer center, we remain firmly committed to the 4,400 colleagues who will continue to work in Decatur, and to the economic strength and viability of the Decatur community."
The company also announced that it is not planning any layoffs in connection with the move to a new global center. It expects to locate a small, corporate team at the global center, with approximately 100 jobs relocated to the center.
In recognition of the breadth and importance of the work that will continue to be centered in Decatur, the company's Decatur office will become its North American headquarters. ADM also maintains regional headquarters in Rolle, Switzerland; São Paulo, Brazil; and Shanghai, China.
"To ensure that Decatur remains a strong and vibrant community for years to come, we are announcing today several multi-year financial commitments," added Woertz. "We are investing in Decatur's economic development to help ensure it flourishes economically, in its schools to foster a strong workforce pipeline, and in critical social services to enhance the quality of community life."
Among the specific commitments the company is making is $250,000 a year for three years to fund an enhanced public-private partnership and unified marketing campaign for the Economic Development Corporation of Decatur & Macon County, including the funding of a mayoral economic development fellow; and $500,000 a year for five years to Decatur Public School District 61. In addition, the company will maintain its other Decatur and Macon County community support at $1 million a year for at least 10 years.
The company is considering various locations for a global headquarters and customer center, and does not expect to discuss those options publicly.
Woertz commented that, in seeking to establish a new global center, ADM is positioning itself for continued success in a sector that is consolidating, with new, well-funded global competitors.
"We believe our global presence will provide Decatur and all of Illinois with even greater international exposure and economic opportunities," Woertz said. "Our Decatur inland port facility, which we opened last week, is one example of the capital investments we will continue to make in Decatur—investments which create opportunity not only for our company but for other new and existing companies that will flourish in Decatur as well."
* This press release was issued by ADM. No other information was given.