People Sound off on Park Master Plan
Posted: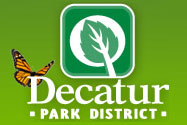 DECATUR-Sounding off on major changes coming to the Decatur Park District. Discussing the master plan the sole purpose of a park board meeting Tuesday night.
Consultant Greg Weykamp from Edgewater Resources presented his recommendations to the board.
Among those changes closing Big Creek Riding Center. He says it has lost 500 thousand dollars over the past 12 years and another 200 thousand dollars in park district investment.
Another big change, how to make golf courses more profitable. Fewer people are golfing and it costs the district 200 thousand dollars each year. One suggestion, making Scovill a more casual course where people can play 3, 6, or 9 holes.
Although many people voiced concerns over changes others offered support saying it could help retain a younger demographic.
Another major change, adding walking paths to each neighborhood park and substituting grass that needs to be mowed with native prairie grass. It would take about two years to put in and have up-front costs but is predicted to save the district up to a million and a half dollars each year in maintenance costs.
This meeting was just a discussion. The vote on the master plan will likely come in the next four to eight weeks. Some of the changes like adding walking paths are already happening but the rest would be happening over the next ten years or so.