Mock Plane Crash Gives First Responders Real Practice
Posted: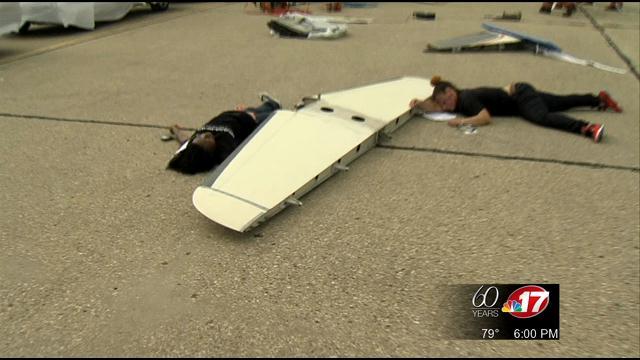 Springfield - Wednesday's plane crash drill at the Abraham Lincoln Capital Airport victims each had their own story, but these victims, were much more than just actors for an emergency drill.
They were students from the Capitol Career Center, who someday hope to be first responders as well.
"Those students are receiving invaluable educational and training experience in what law enforcement, rescue operations, medical support teams, triage rescue workers do in situations such as this," explained Springfield Airport Authority executive director Mark Hanna.
For the students, while playing the role of victims, were able to see first hand what their future career could be like.
"It's really nice to be able to see they respond to everything, even though it's one person starting off here, it's really good to see how they all come together and work together," said Glenwood senior Jake Lamken.
Glenwood senior Stone Casad added,"I want to go farther in the medical field, and this would be a good start and help me out in the future. Being a first hand person, you know the severity of it and how you should go about treating every patient."
While the future responders may never be called to the scene of a crash, it's nice to know they'll know what to do if it happens.