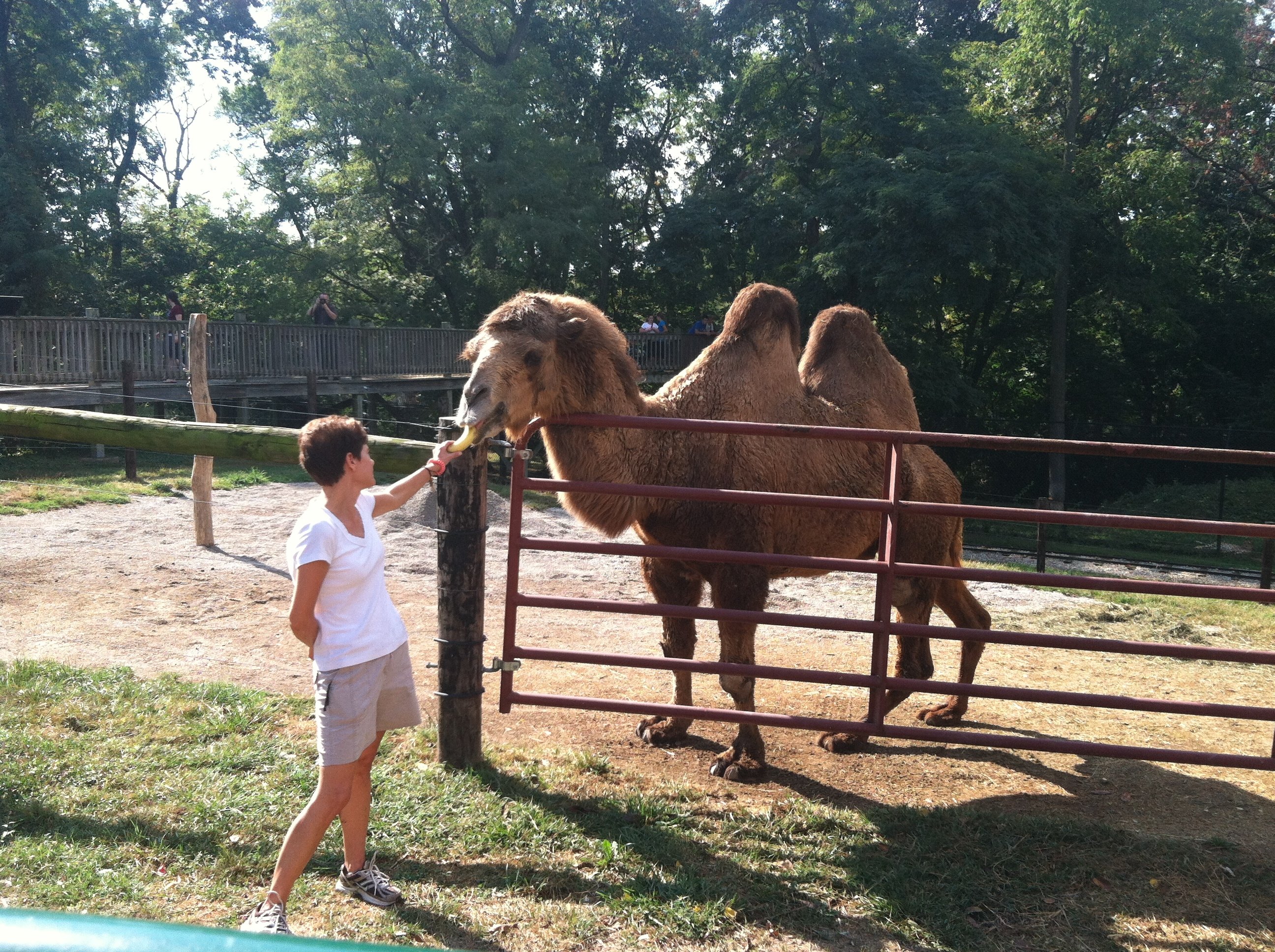 Decatur - Cerro Gordo 5th grade teacher Lori Bullock gets her kids out of the classroom for their science experiments.
The students arrived at Scovill Zoo in Decatur with specially built and designed animal enrichment toys. The toys help the animals physical and mental activity levels. While the kids prepare, observe and collect data while watching the animals interact with the toys.
"We're trying to teach kids about different animal habitats," Bullock told WAND News. "We hope that it teaches them how the scientific process works. They made a model and designed it. Now hopefully we are watching the end results of our project."
The kids took notes and pictures while studying the animals which included meerkats, camels and wolves.
(Picture: Teacher Yvette Casner feeding a banana to a camel.)