Students Bullying Using Anonymous Facebook Posts
Posted: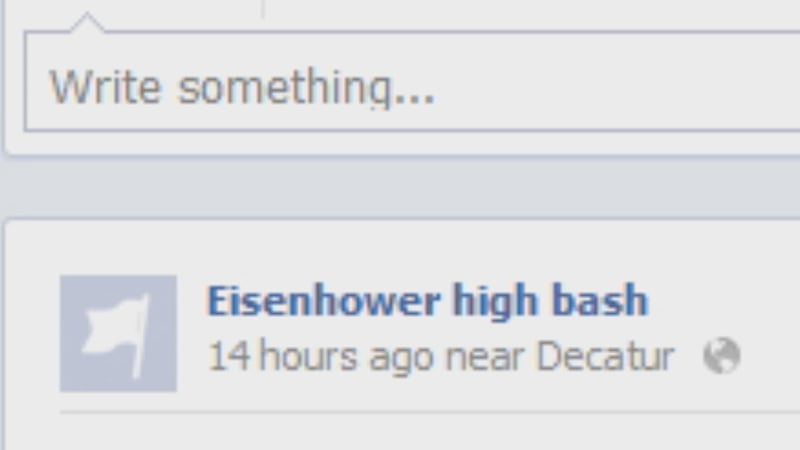 DECATUR- We've received calls and e-mails. Parents concerned and upset about a page on Facebook where one student was calling out others even threatening some students.
It was called the Eisenhower high bash. It went up Tuesday night and was removed late yesterday morning.
The anonymous poster called out individual students with petty taunts and in some cases even made threats.
After many parents reported the site and after Kendall Briscoe with the district reported specific posts the site came down.
Briscoe says she's proud of many of the students who would defend the victims on Facebook and the parents who voiced concerns.
And she adds that the first line of defense against these sites popping up begins with parents.
"the parent needs to ask, let me see your phone, let me do these random checks and make sure nothing crazy is going on," Briscoe says. "The parent is the first line of defense."
Decatur public schools prohibit bullying and harassment. And punishments for such behavior could mean suspension or expulsion.
Bullying and harassment are serious offenses in district 61. The punishments can be suspension even expulsion.
And they're against the law. Harassing via electronic device can be a class B misdemeanor
And threats, a felony. In this case the student has not yet been identified.
Argenta Oreana High School Principal says they've had similar problems at his school.