Council Tables Railroad Crossing Closure
Posted: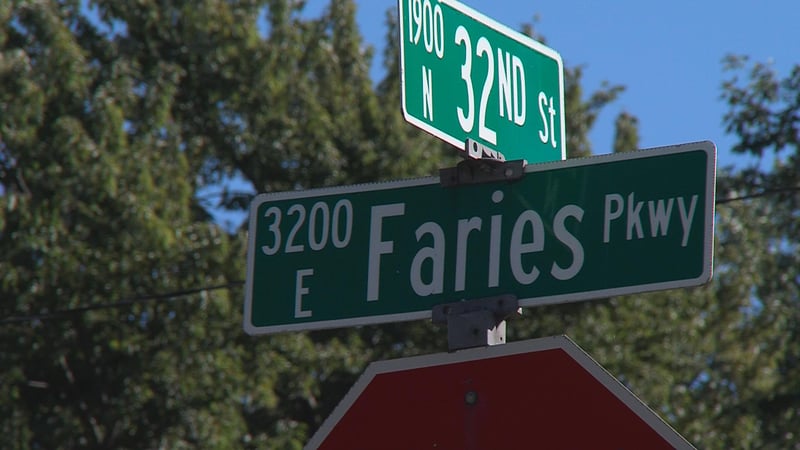 DECATUR-At the corner of 32nd Street and Faries Parkway in Decatur is a railroad crossing.
With no guardrails and no lights it's a concern for the city.
"There's very little room for your car to sit on the tracks without the rear end sticking out in traffic,"says City Manager Ryan McCrady.
If you're at the stop sign your car is on the tracks, making it harder for trains to get by.
"They have to proceed through that crossing slower, and that can cause unnecessary delays,"says McCrady.
So council heard a proposal to close the crossing, causing some some citizens to speak up.
The neighborhood north of the crossing is penned in by railroad tracks.
"If the train is on the track down there and 27th, and with this closed we're stuck," says Mary Musgrave, who lives across the street.
Mary Tipsword has lived in the neighborhood for 48 years and has seen both other crossings blocked at the same time.
"It was disappointing to think that it would close," Tipsword says.
She worries an ambulance or fire truck couldn't get in.
A worry some on council share, so for now the closure is tabled.
The city manager says they have already consulted with the fire department, but will do so again, to help answer the questions from some of the residents. Then he says, the issue would come before council again.
In other news, an Ashley Furniture store is a step closer to opening in Decatur. City council approved a measure to make way for the building which will be in Mound Center.
Also, police chief Todd Walker proposed a street to bear the honorary name of the late pastor B. G. Nevitt. Nevitt was the pastor of GT Church and the police chaplain. The 500 block of S 27th Street, where the church is located, would bear his name. Council will have to officially dedicate the stretch at a later date.