Lawmaker Against Unemployment Office Changes
Posted: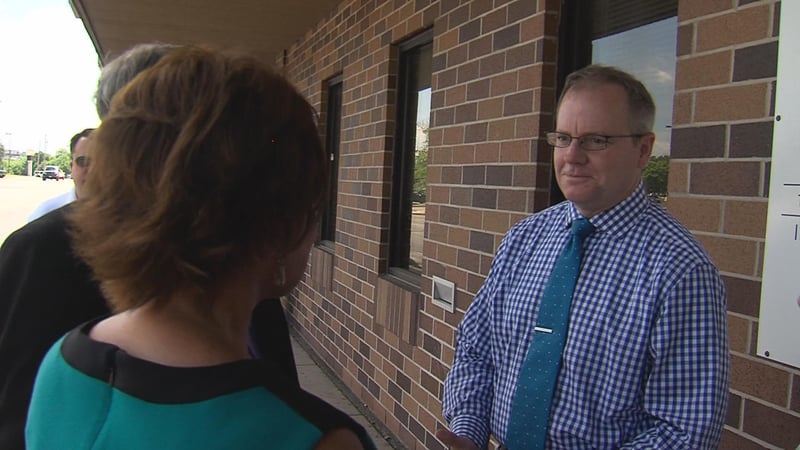 DECATUR-It used to be if you had a question about unemployment benefits you'd come to the Decatur Unemployment office on Pershing. Not anymore. Now, because of budget cuts, you call a 1-800 number with those questions.
But many viewers have called WAND, saying they are having trouble getting any help at all.
Brandon Kirby has spent a lot of time on the phone.
"It's very discouraging," Kirby says.
He lost his job back in July and is still trying to get unemployment benefits.
"Last week I spent ten to 12 hours on hold and I have yet to speak with anybody about the status of my appeal," Kirby says.
We tried calling the Decatur office. It refers you to an 800 number, which told us to call back later because of high call volume.
"I mean, you can't get a hold of anybody," Kirby says.
And he's not the only one. Try going to the office there's no help there. The doors in Decatur are still open, but services are limited. They don't offer unemployment services, but services to help those looking for a job.
The changes are something State Representative Bill Mitchell disagrees with. He thinks this office should offer those services.
"It's just mind boggling honestly that the governor decided to close the office in Decatur."
And Kirby agrees.
"Have somebody man the phones to at least answer the questions,"Kirby says.
But in the meantime, he's stuck.
"It just makes me sick. I struggle daily," Kirby says.
Now to get assistance face to face, people here have to drive to Bloomington or to Springfield.
The reason for the long wait times on calls has to do with an uptick because of the shutdown.
The IDES lease in Decatur expires in November. But a spokesperson for the department says they still want to be able to provide employment services here in Decatur.