Candlelight Vigil for Domestic Violence Victims
Posted: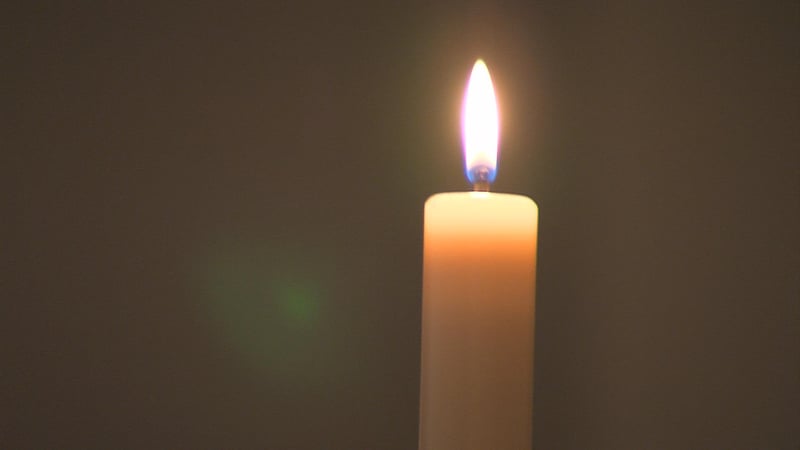 DECATUR-A vigil is held Wednesday night to remember victims of domestic abuse. Domestic violence cases make up more than a third of the caseload in Macon County.
Lighting candles for Lisa Cutler.
Kelly McCourt Edwards was a close friend of the teacher and mom.
"One thing that you'll remember about Lisa was her eyes that were like the pool of the ocean and her smile that just warmed up the room," says Edwards. "She was a woman who was extremely passionate about her children."
But in April 2012--those children lost a mother. Police say Lisa's husband, Chad Cutler, forcibly drowned her.
"Not only did we lose a friend, her children lost their mother and we lost a voice to be heard,"Edwards says.
Giving a voice to the voiceless. The reason st. John's episcopal is packed on a Thursday night.
Teri ducy works to help domestic violence victims.
"You know, don't think that it doesn't happen. it happens to rich, poor, educated, uneducated, black, white, it is across the board," Ducy says. "Get involved because you could be saving someone's life"
But for the woman who lost her life, the candles burn.
"She loved life to the fullest and she wanted to live and to be happy," Edwards says.
Dreams she never got a chance to live out. Cutler's husband chad cutler is being held in the Macon county jail on three murder charges. That trial will start in November.
If you or anyone you know is a victim of domestic violence who needs help. Call Dove's 24 hour hotline 423-2238.