Phishing Scammer Posing as Verizon
Posted: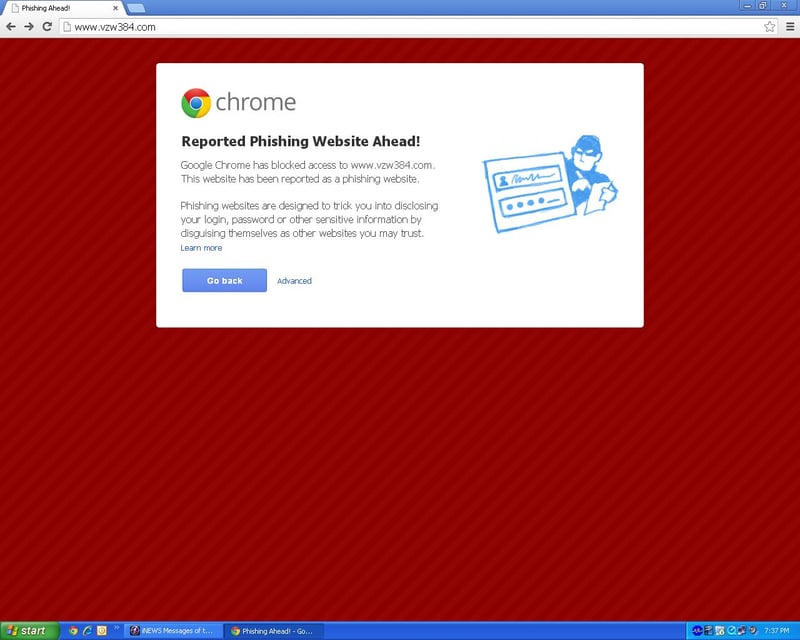 DECATUR-The caller promises hundreds off your Verizon bill. All you have to do is log on and go for it.
But don't be fooled--all that caller wants is your information.
Carol Blackwell has been a Verizon customer for years. So a voicemail she got sunday afternoon struck her as odd.
"It was an automated call saying I would save 384 dollars on my Verizon bill," Blackwell says.
384 dollars just for going to a website? She had her suspicions.
"I then called Verizon to report it because I knew it was not kosher," Blackwell says.
Justin bledsaw got the same message.
"I could go on there and get 384 dollars off my Verizon account," Bledsaw says.
But he's not even a Verizon customer.
We logged on to the site vzw384.Com and a phishing scam alert popped up. The cyber crooks would grab your login and password and get your account information.
"I know that Verizon would not do this," Blackwell says.
Blackwell's happy she didn't fall for it.
"Verizon did confirm it was a scam, they were checking into it and they've gotten a lot of phonecalls about it," she says.
It's not just here in Central Illinois.
People across the us have also gotten the calls.
And if you did go to that website and enter your information they ask that you call verizon immediately and tell them your account has been given out.