Lawmakers Prepare For Fall Veto Session Tuesday
Posted: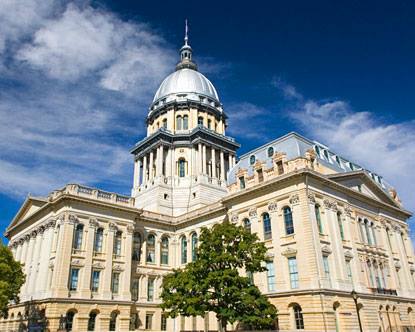 Springfield - Lawmakers are set to return to work Tuesday during the fall veto session Tuesday.
While the governor rarely used his veto power this summer, there's one giant elephant in the room that lawmakers will attempt to tackle during this session, and that's the state's staggering pension problem.
Lawmakers tried, and failed, to pass pension reform during the spring session...As well as a special session this summer.
It's a problem that simply will not go away according to state rep Bill Mitchell.
"I think the biggest problem with the pension system over the last 10 years has been the General Assembly and governor's haven't paid what they should've paid into it. So whether you have a defined benefit program, as we do here in the state of Illinois, or a defined contribution program, if you don't put money into either of those systems, you're going to have some real problems and that's what the state has done," Mitchell told WAND News.
A 10 member special committee was created to try and solve the pension crisis, and Mitchell says while they haven't been able to come to an agreement, the governor also deserves some of the blame for not being part of the negotiation process.
"The committee has been working kind of rigorously because governor hasn't taken real authority to govern and that's a disappointment. It's just interesting that governor Quinn says that he was born to solve the pension crisis, he hasn't met with his pension committee once during the summer," added Mitchell.