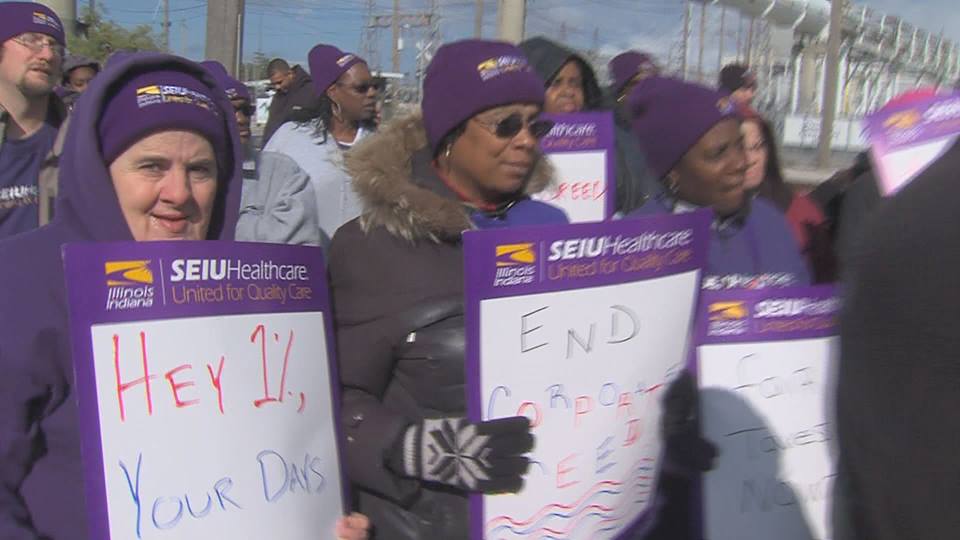 Decatur - State workers represented by SEIU protested briefly in front of Archer Daniels Midland corporate headquarters in Decatur. They are protesting potential tax breaks being offered by the state of Illinois.
ADM is looking to move its global headquarters out of Decatur along with 100 jobs. Chicago is considered a possible location for the agriculture giant. The legislature is considering a tax incentive package worth $24 million to try and keep the company located in Illinois.
"The taxpayers of Illinois should not hand over an estimated $24 million dollars over the next decade in corporate tax breaks while this state can't even pay its own bills," said SEIU member Kevin Holmes.
The general assembly has adjourned for the week without dealing with the ADM incentives. They return to Springfield in November.