Protestors Against Using Live Pigs for Medical Training
Posted: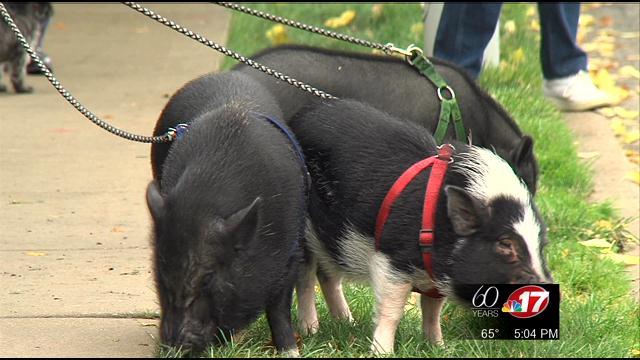 Springfield - Citing the obvious differences in anatomy between humans and pigs, one doctor said that she wants to see the SIU School of Medicine stop their plan of using pigs for medical training for the medical professionals of tomorrow, saying that there are better ways to educate them and give them real life practice.
Less than 20 percent of residency programs use live animals for medical training in the U.S.
Dr. Marjorie Cramer said that for people learning to save lives, working on something like live pigs, isn't the best way to learn.
"I don't think anyone has to look very hard to see that a pig is not a human. The anatomy is different, the neck is different, the chest is different," Cramer told WAND News.
She added that residency centers have alternative ways to teach.
"Like trauma man for example, which is a model that is extremely sophisticated, and which many, many people," said Cramer.
The SIU School of Medicine did respond with a quote saying,"as an academic institution, SIU School of Medicine respects the right of these individuals to declare their views peacefully. SIU School of Medicine's first and most important goal is to train physicians to save lives. We want the citizens of our community to have the greatest confidence that the physicians who care for them have been trained to the very best of our ability. We believe our patients deserve no less than the best."