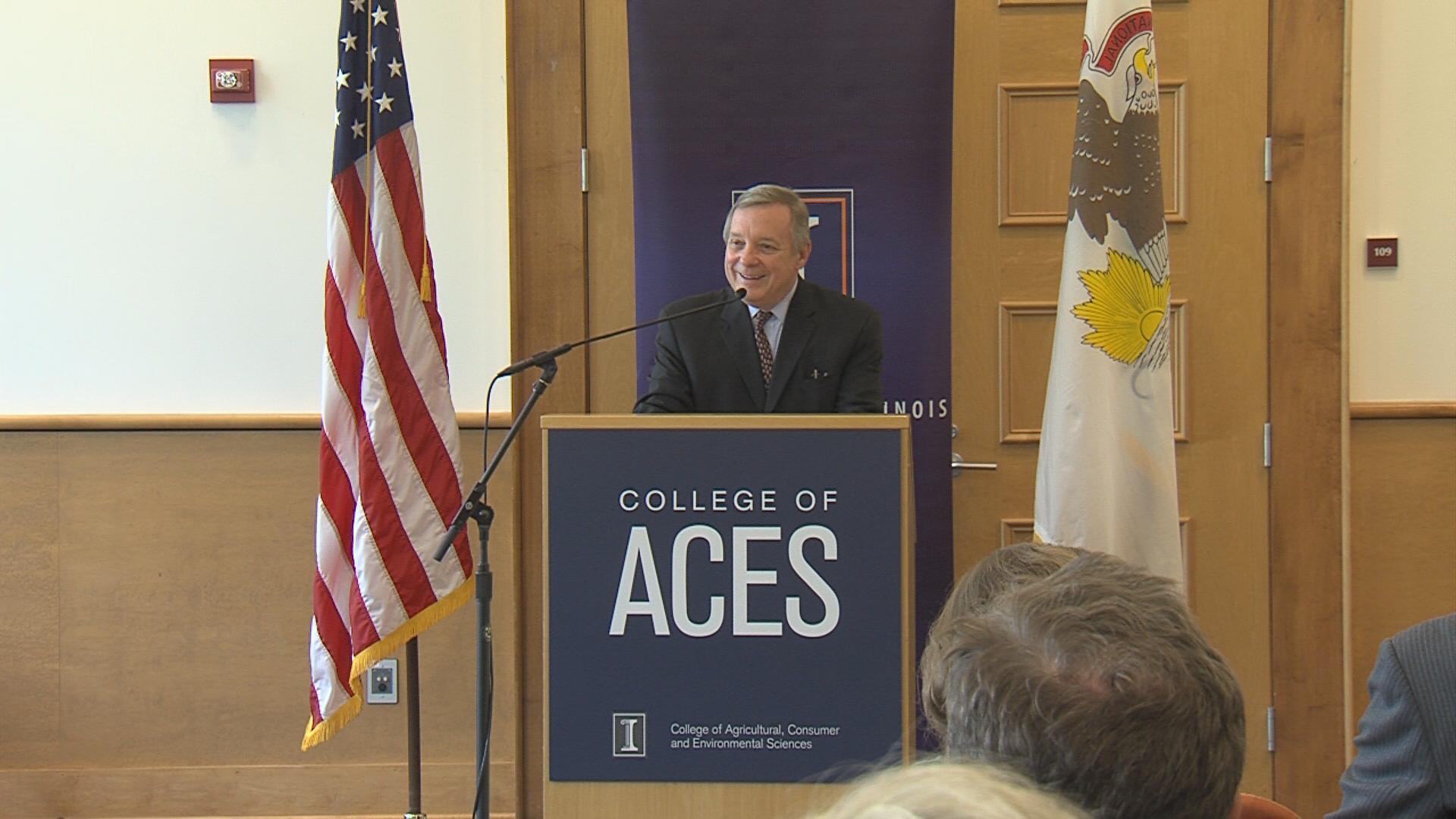 URBANA- A big announcement at the U of I Friday: they're getting 25 million dollars for soybean research.
That money is from a federal grant. The university will lead a group of universities and organizations to increase the food supply in Africa by improving soybean yields in five countries.
Senator Dick Durbin says he sees this grant as a wise investment.
"I think we can justify using tax dollars into something that continues to pay back for generations,"Durbin says.
That 25 million dollars will be spread over the next five years. The countries it will benefit---are Ghana, Mozambique, Zambia, Malawi and Ethiopia.
It's officially named the "Feed the Future Innovation Lab." It will provide research on, soybean seeds, educate current and future breeders, define best practices for production and seed management, and identify barriers, especially for women.