Manar ADM - Jobs Bill Vote
Posted: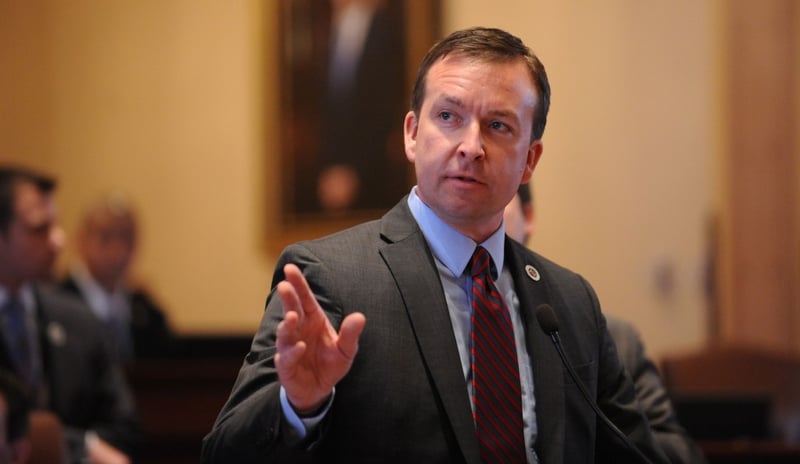 Decatur - State Senator Andy Manar is hoping for a vote on an ADM incentive package, that could provide hundreds of jobs for Decatur, during the final three days of the fall veto session.
As WAND News first reported Thursday, the Democratic Senator has submitted an amendment to a House bill that would provide ADM with millions of dollars in tax credits if they guarantee a certain number of new jobs for Decatur.
"I would describe this bill as a result of very positive discussions with both the company and local officials," Manar told WAND's Doug Wolfe at the State Capitol.
Under the measure ADM would move its global headquarters to another Illinois city, most likely Chicago. They would also create another 100 I.T. jobs at that facility. In Decatur, ADM would transfer in 100 jobs from an out of state facility. They would then create 100 jobs a year for each of the next 5 years in Decatur."
"So we would have the growth of the importing of jobs to Decatur in a significant number," Manar said.
The Senator is hoping for action in the legislature this coming week. Lawmakers are expected to be in session November 5-7.
ADM has reacted positively to the Manar legislation.
"We are grateful for Senator Manar's support," said ADM spokesperson Victoria Podesta. "We appreciate the constructive dialogue he's led with ADM and local leaders around our shared desire to see Decatur grow and prosper. The outcome envisioned in the legislation, if realized, would be a win for Illinois, for Decatur and for ADM."
Manar says he worked closely with Mayor Mike McElroy and the city of Decatur in preparing the legislation.
(The bill is HB 2536).