Facebook launches new anti-bullying tool
Posted: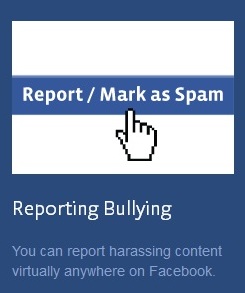 Champaign -- Facebook launched a new anti-bullying tool Wednesday to make it easier for teens to report harassment or threats made on the site. The Bullying Prevention Hub marks the first time a social media company is integrating a resource to fight bullying directly into its site.
Teenagers upset by a comment or photo can now anonymously tell an adult about the incident with the click of a button. The actual hub will also provide conversation starters and talking points if victims want to confront their bullies directly.
However, the scope of the tool is not limited to those being cyberbullied. It offers guidance for people accused of bully on what they have done and what they can do better. Adults can also use it to find recommendations and suggestions on how to help if they are contacted by a victim. The response to the initiative has been overwhelmingly positive.
"I think it's a really good idea because bullying is definitely a problem and I just think that anything we could do to try and prevent bullying and give kids an outlet for bullying incidences is good," said Terrie Polzin, a Central Illinois resident.

The biggest complaint about the hub is that it is not visible enough on Facebook.