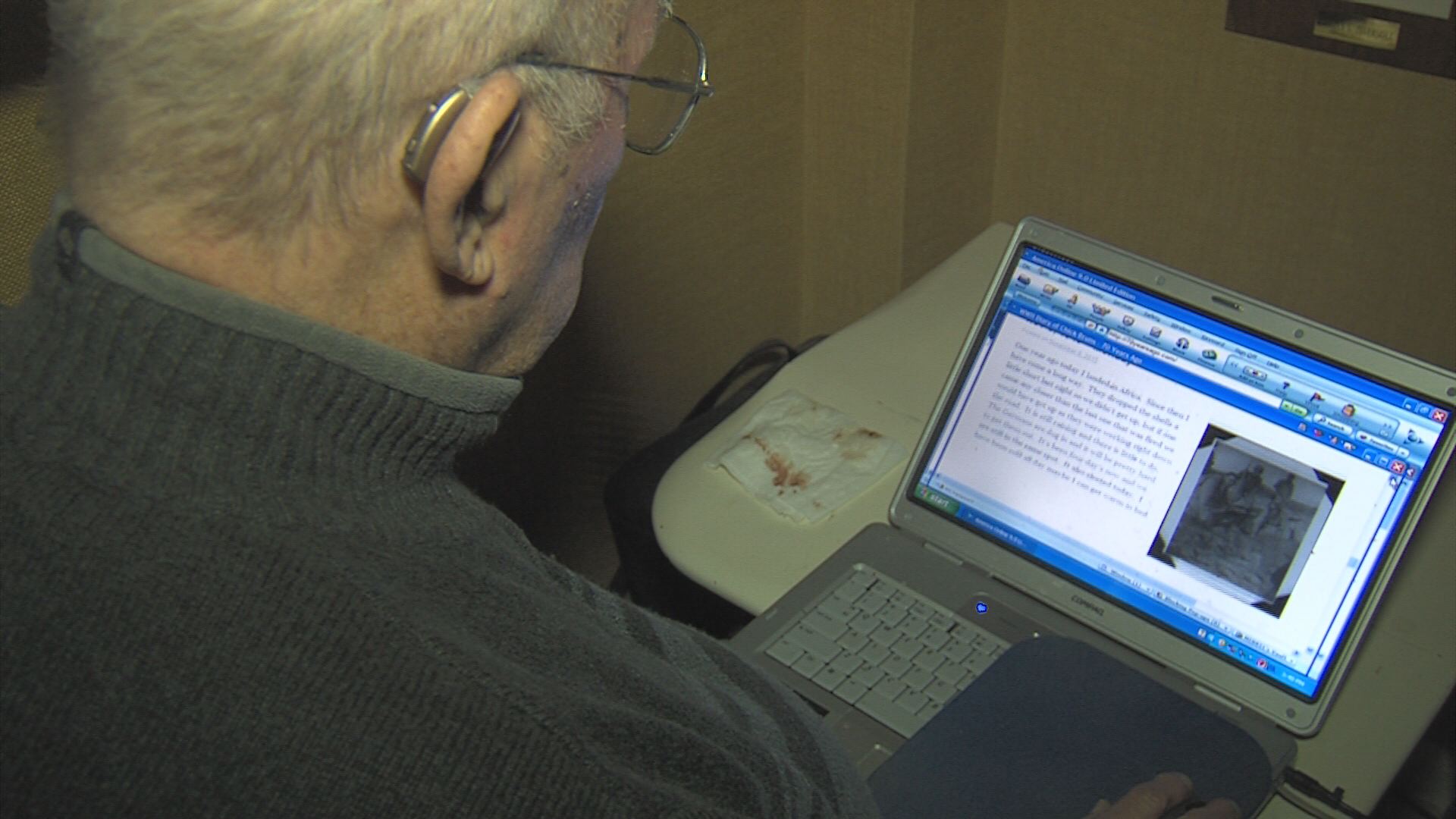 Champaign -- A Champaign veteran is going viral to share stories of his service with younger generations.
Chick Bruns is the man behind 70yearsago.com. The blog chronicles his daily experiences fighting overseas during World War II. Each post on the site corresponds with Bruns' journal entry from the same date 70 years earlier. Bruns' son John got the idea for the site after visiting the World War II Memorial on an Honor Flight with his father last year.
While Bruns never anticipated to reach a worldwide audience, he's happy his memories will live forever.
"It's something for history," said Bruns. "I'd be tickled to death if I was in the class and they would just bring that up and show each day to see what happened to this man."
The blog also features photos and newspaper clippings from the war.