Local company participates in national day of service
Posted: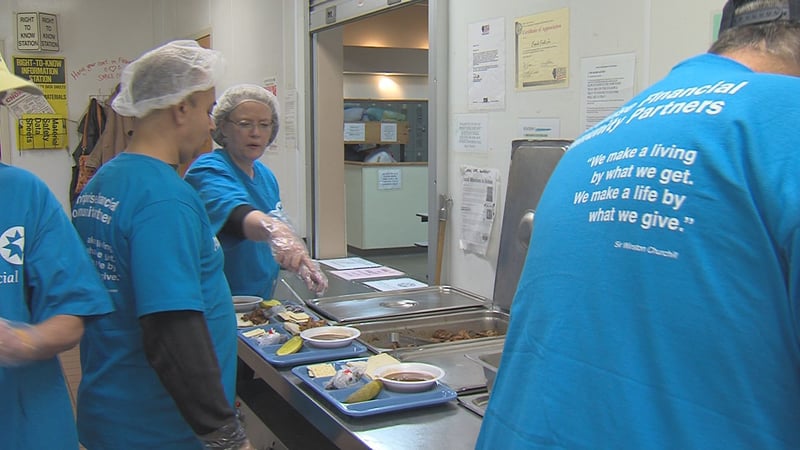 Champaign -- Employees and clients at Bushue, Jones & Associates gathered at the TIMES Center Wednesday to give back for the fourth year in a row.
Volunteers served up lunch to those in need as part of their efforts to serve the community. It's how the Savoy franchise is recognizing a national day of service sponsored by its parent company, Ameriprise Financial.
This is the fourth year the organization is designating a day for its advisors, employees, and clients to help their surrounding communities. More than 9,000 people are expected to participated.
For local volunteers in Champaign, the day of helping others has the potential to develop into a longer career in service.
"I want to get involved more," said Catherine McConkey, an Ameriprise Financial employee. "I didn't know that the TIMES Center existed before I reached out to Doug and said I'd like to be part of your national day of service and now that I know that they're here and how they work with the community, it gives me another venue to give some of my time and some of my resources."
Bushue, Jones & Associates will also have a donation box set up in the lobby of its Savoy offices for the month of November. The company had such an overwhelming response of people willing to volunteer that it will return to the TIMES Center Friday to serve lunch once again.