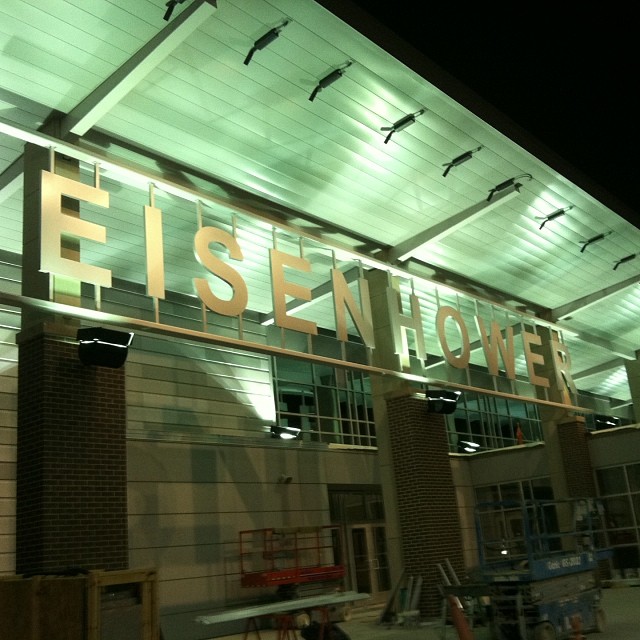 Decatur - The $38 million renovation of Eisenhower High School is nearing completion. Students should be in the classroom at EHS on January 22nd.
Construction crews are busy working on the new gym. The Panthers basketball team should be able to play on the court during the upcoming season. Although some early games may be played at Stephen Decatur Middle School. Sod for the football field is in place. The field should be playable when the football season starts next August.
$1 million is being spent on new furniture and technology. Much of the furniture is already being moved into classrooms.
The project is being paid for with proceeds from a 1% countywide sales tax that was approved by voters several years ago. MacArthur High School will be getting a $34 million renovation. Work on that school is already underway.